Visitors Center Features Graffiti Artist Rybo
Friday, March 18, 2011 4:59 PM by Paige Cooper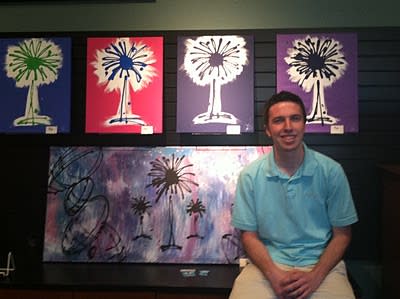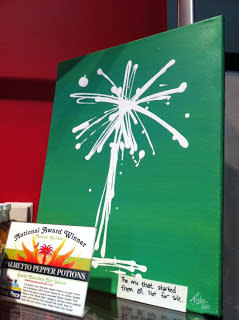 Even if you're not from South Carolina, you probably know that we love our palmetto trees - on everything. This month, the
Columbia Regional Visitor Center
is featuring a fresh, artistic twist on the beloved state tree as Ryan Bowen, creator of Palmetto Graffiti, is the visitors center's Artist of the Month in March. Ryan's graffiti palmetto tree canvas paintings for sale in the visitors center through March 31.
Ryan Bowen - or
Rybo
as he's branded himself - began Palmetto Graffiti when his dad encouraged him to use his signature graffiti >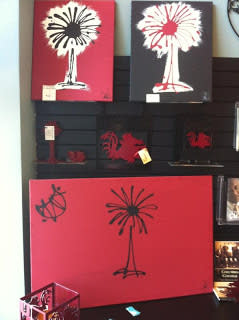 Now a junior at the University of South Carolina, Ryan is just a year into selling his signature palmetto trees and has already painted company walls at LoudDoor Labs, branded student organizations and even had requests for his artwork to be used as tattoos. Ryan is quickly becoming one of the most loved young artists in Columbia.

Rybo's Palmetto Graffiti is for sale at Columbia Regional Visitor Center through the end of March. Canvases range from $35 to $150, with his standard size palmetto tree priced at $50 and large canvases from $100 to $200. Black and white prints are also available for only $20.
Visit http://www.palmettograffiti.com to view Rybo's art gallery of palmetto trees, martini glasses and more - but if you want a good look at his art, you'll want to catch his collection while it's on display at the visitors center!
Rybo's Palmetto Graffiti
1101 Lincoln Street
Columbia, SC 29201