"We Shall Not Be Moved" Commemorates 50th Anniversary of Civil Rights Movement: Sunday, March 3
Saturday, March 2, 2013 1:14 PM by Sarah Katherine Shearin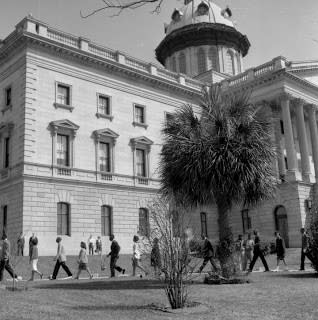 Student activists march on the South Carolina State House grounds in 1961.
Photo courtesy of Cecil Williams
In 2012, the mayors of
seven Southeastern cities
, including
Columbia, SC
, decided to collaborate on a yearlong initiative to commemorate the
50th anniversary of the Civil Rights Movement
of 1963 - thus forming a Civil Rights trail linking the cities around this pivotal era in our nation's history.
While many of the cities involved had events widely publicized during this sensitive time, Columbia's story had not fully been told. In an effort to better understand Columbia's role, a group of community leaders set out to shed light on the city's history.
Through this process, they are learning a number of events that occurred that set the precedent for how our nation operates today.
Columbia SC 63: Our Story Matters
is Columbia's segment of the national
50 Years Forward
initiative. Throughout 2013, various events and programming will pay homage to the defining moments that occurred in Columbia in 1963.
We Shall Not Be Moved, an event on Sunday, March 3
, will mark the 50th anniversary of the U.S. Supreme Court case Edwards v. South Carolina, a landmark case in the Civil Rights Movement that originated with Columbia, SC student activists, which
we referenced in a post earlier this week
.
Inspired by the "Greensboro Four," in 1960, students at Allen University and Benedict College bucked tradition and engaged in a campaign of civil disobedience in protest of segregation by holding a number of lunch counter sit-ins at local businesses along downtown Columbia's historic
Main Street
.
On March 2, 1961, African American high school and college students from all over the state peacefully marched from
Zion Baptist Church
to the
South Carolina State House grounds
, challenging segregation and racial discrimination in South Carolina. The result: 187 of the 500 participants were arrested and charged with "disturbing the peace."
On February 25, 1963, the U.S. Supreme Court ruled in favor of Edwards v. South Carolina, stating that the arrests violated the students' First Amendment rights. Their courageous efforts legalized nonviolent protest on public grounds and sparked the movement for equality and justice nationwide.
This
Sunday, March 3
 at
3:00 pm
at
Columbia Metropolitan Convention Center
, a distinguished panel of former student activists and legal professionals will gather for a roundtable discussion about the groundbreaking Edwards v. South Carolina case.
Reserve a free ticket to 
We Shall Not Be Moved
 at 
notbemoved.eventbrite.com
.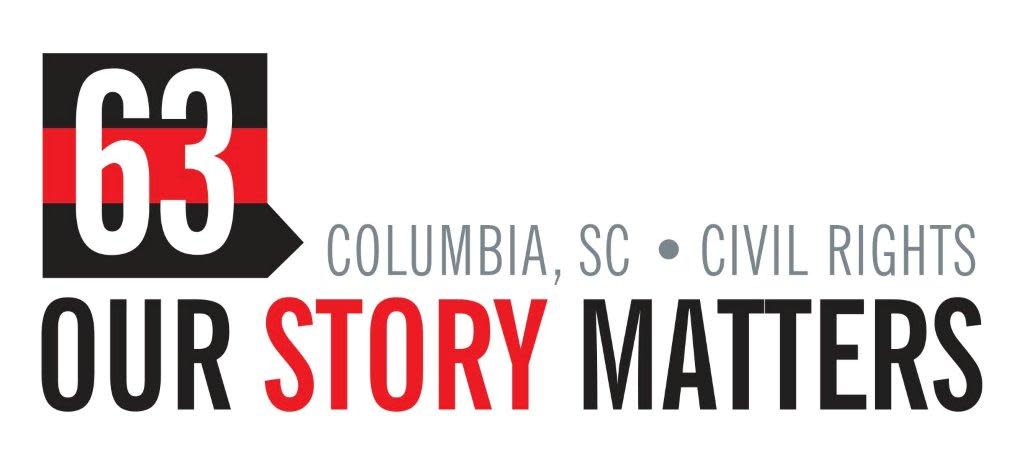 Learn why Our Story Matters from Columbia SC 63, and keep up with them on Facebook and Twitter to learn more information about this year-long initiative.