What's All the Bark About at EdVenture?
Thursday, October 27, 2011 11:13 PM by Kat Leitner

Find out what all the bark is about on
Saturday, November 5
,
2011
at the
grand opening of Wags & Whiskers
Exhibit
at
EdVenture Children's Museum
!  
As they cut the ribbon at 9:30 am on November 5, 2011 for their grand opening, unleash your imagination and take on the role of pet owner, veterinarian or groomer in this new permanent exhibit emphasizing responsible pet care, from the choice of your family pet to the best way to care for animals. Diagnose ailments, choose the appropriate treatment for your furry friend and learn the importance of spaying and neutering.
 
Join EdVenture for a fun-filled day featuring paws and claws arts and crafts as well as presentations from experts on topics including spaying and neutering, finding the right pet for your family and the importance of nutrition for their life >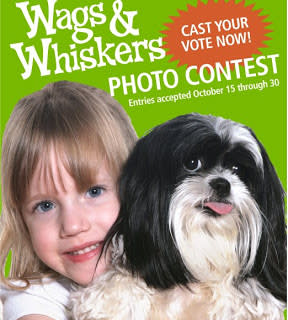 Do you have a photo of your child and their furry friend being irresistibly cute?  Wags & Whiskers Exhibit has a
pet photo contest
. Email the picture of your furry friend and child to
photos@edventure.org
, and then return later to their
Facebook page
 to vote in their EdVenture fan page photo gallery set up for this contest. The cat and dog voted the cutest will receive a doggy or kitty gift basket ($150 value) from
Mast General Store
at the Wags & Whiskers grand opening on November 5! Finalists will be selected based on the number of "likes" their photo receives.  Participants do not have to be present to win, so click often! Voting will be closed at
5:00 pm
on
October 30, 2011
.