What's Hot in Columbia, SC: November 9 - 12, 2012
Friday, November 9, 2012 3:36 PM by Meredith Almond
It's homecoming weekend at the
University of South Carolina
! While there are a ton of
things to do
this weekend specifically for Gamecock Alumni, students and fans,
Columbia
has plenty other
events
to enjoy during your stay. Here are a few 
famously hot
highlights:
FRIDAY, NOVEMBER 9FALL CONCERT SERIES
at the
VILLAGE AT SANDHILL
Enjoy live music, shopping and dining at the Village at Sandhill's weekly outdoor concert series. This week's headliner is Too Much Sylvia, a top-40, classic rock/showband.
Free admission.
7:00 pm 
HISTORIC COLUMBIA FOUNDATION'S 50TH BIRTHDAY BASH
Come in your best 60's attire to celebrate the
Historic Columbia Foundation
's 50th Birthday at the
Robert Mills House & Gardens
. Read
our blog
for more information.
7:00 pmPRETTY LIGHTS "ILLUMINATION TOUR"
at the
TOWNSHIP AUDITORIUM
The "Illumination Tour" featuring, Eliot Lipp and >WHO'S AFRAID OF VIRGINIA WOOLF? at the
WORKSHOP THEATRE
An intense drama of the interactions between two couples, intoxicated after a night out at a party -- where all secrets are laid bare.
Not recommended for 13 and under.
8:00 pmSATURDAY, NOVEMBER 10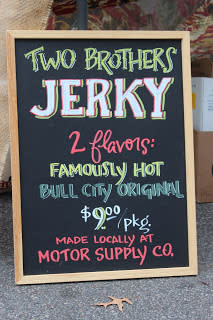 SODA CITY MARKET
on
MAIN STREET
Columbia and South Carolina's farmers and artisans take over Main Street for their weekly market.
Free admission. 
8:00 am - noon
KOREAN FALL FESTIVAL 
The 7th annual Korean Fall Festival brings the sights and sounds of the far east to the Korean Community Presbyterian Church. Folk dancing, drumming, kite-making and a lineup of authentic Korean food.
Free admission. 
11:00 am - 7:00 pm
USC GAMECOCKS V. ARKANSAS RAZORBACKS 
Join the Gamecocks at
Williams-Brice Stadium
for the 2012 Homecoming game! Our
gameday guide
has all you need to know about tailgating, booking a hotel and shuttling to the stadium.
Purchase tickets online.
Noon 
WHO'S AFRAID OF VIRGINIA WOOLF?
at the
WORKSHOP THEATRE
 8:00 pm SUNDAY, NOVEMBER 11ALL-AMERICAN CONCERT
at
HARBISON THEATRE
Celebrate Veteran's Day with an all-American concert by the Lake Murray Symphony Orchestra.
Free admission.
3:30 pm

SECOND SUNDAY STROLL OF HISTORIC HEATHWOOD
Walk through the historic Heathwood neighborhood with the
Historic Columbia Foundation
on their monthly event.
$6 adults, $3 youth. Call (803) 252-1770 (ext. 24) for reservations. 
2:00 pm 
WHO'S AFRAID OF VIRGINIA WOOLF?
at the
WORKSHOP THEATRE
3:00 pm
VETERAN'S DAY EVENTS:
VETERAN'S DAY
at
RIVERBANKS ZOO
Active duty and retired personnel will receive free admission to the zoo in honor of Veteran's Day. 
9:00am - 5:00pm
CONFLICT ZONE
at the
SC CONFEDERATE RELIC ROOM
Conflict Zone,
a photography exhibit of pictures from the front lines of Iran and Afghanistan, opened this weekend. The foundation behind the exhibit, Independence Fund, serves soldiers and their families uponn their return home. The exhibit will run through the end of February.
Tickets, $1 - $5.
10:00am - 5:00pm
34th ANNUAL VETERANS DAY PARADE
The City of Columbia hosts the 34th annual Veteran's Day Parade in downtown Columbia, SC. Veterans will fill
Main Street
, starting at the intersection of Sumter and Laurel and head towards the
SC State House
.
11:00 am
CHAPIN VETERANS DAY PARADE
The Chapin Veterans Day Parade kicks off at Boland's Hardward in Chapin and concludes with a celebration at Chapin Elementary School.
9:00 am - 11:00 amFREE ADMISSION AT RIVERBANKS ZOO FOR MILITARY
The zoo will honor our nation's heroes by offering free admission to all military personnel who present their military ID on Monday, November 12 - the Federal Government's official observance of Veteran's Day. Adult family members who accompany these brave men and women to the Zoo on Monday are eligible to receive Riverbanks' military discount of $10.75 per person.
Did we miss something famously hot? Drop us a line on Facebook or Twitter, or leave us a comment below. Browse our calendar of events for more going on this weekend.