Come out and enjoy the lovely spring weather this month! Read on for a roundup of things to do below and check out our calendar of events for everything else going on all month long in The New Southern Hot Spot.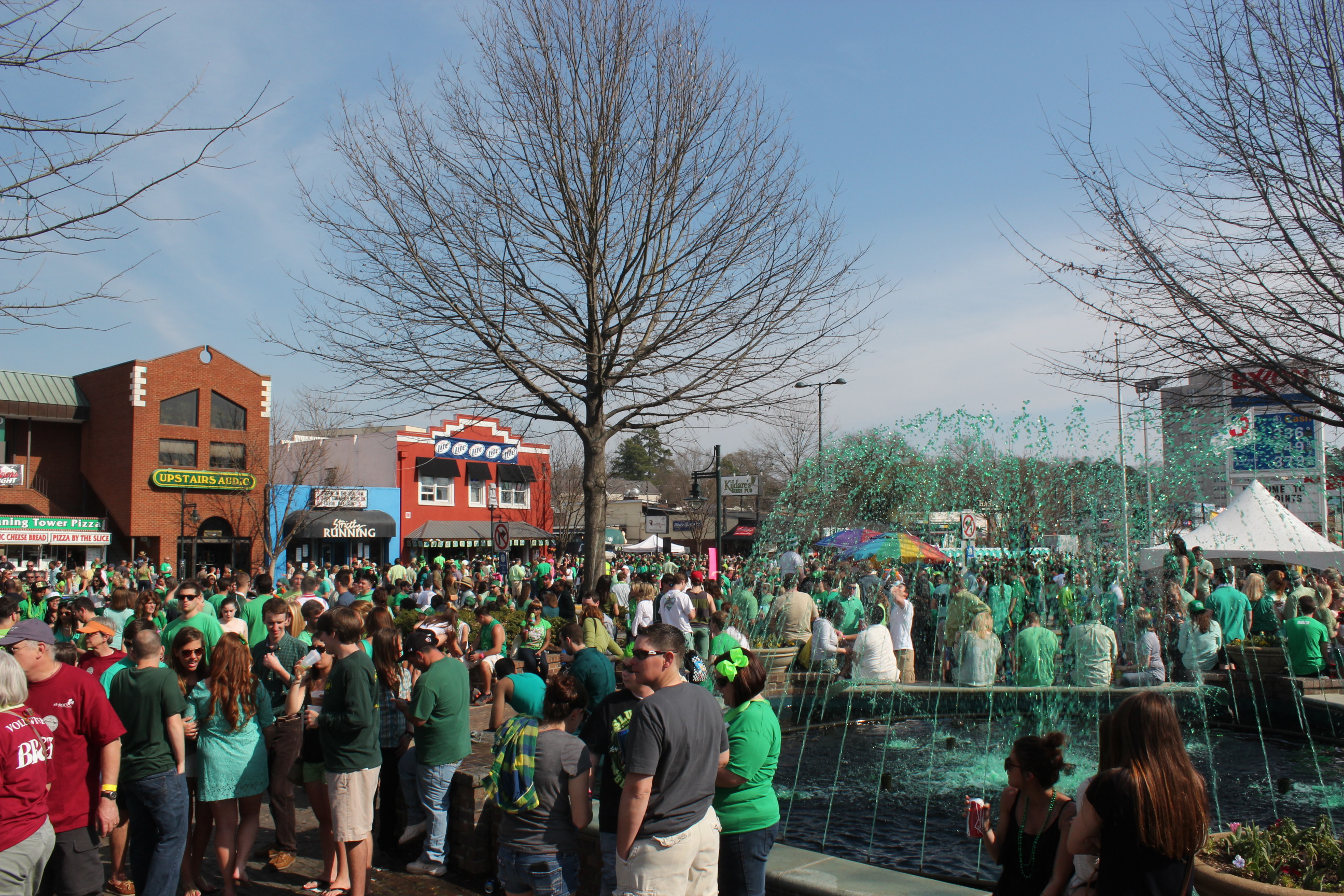 St. Patrick's Day
Find out all you need to know about this year's St. Pat's in Five Points festival here. Grab a pint and learn about early Irish communities in Columbia at Historic Happy Hour | Leprechauns & Libations. Sample Irish brews and hunt for gold at St. Patrick's Day at Flying Saucer. Journey with your wee ones into a land of fairies and Irish traditions at the St. Patrick's Day Celebration at EdVenture.
Festivals and Fun
Fresh air and delicious food are calling at the 3rd Annual Cream of the Crop Beer Festival, The Low Country Boil and Craft Beer Jamboree, March Harvest Dinner, First Thursday on Main and Soda City Market. Shop one-of-a-kind handmade goods at the Craftsmen's Spring Classic Art & Craft Festival. Come on down to The Price is Right Live! Laugh with Ron White or sit back for a night of pure entertainment with the Harlem Globetrotters.
Musical Stylings
Watch legends like Amos Lee, Chicago and Earth, Wind, & Fire take the stage this month. Keep it classical with SC Philharmonic Presents "Beethoven & Blue Jeans" or Lake Murray Symphony Orchestra Presents "Beethoven & Broadway." Or focus on a show that piles on the fun with R. Kelly, JoJo - Mad Love Tour or Ryan Adams.
Song and Dance
Get a healthy dose of ballet and Broadway with Ballet Stars of New York Gala Performance, Columbia City Ballet Presents "Beauty and the Beast" and Broadway in Columbia Presents "Cinderella," "Saturday Night Fever" and "STOMP." Catch a performance of "Grey Gardens"at Trustus Theatre. Delve into a sensory experience at Nickelodeon Theatre for the Sound & Vision Series: Tupac: Resurrection.
On Display
Take a tumble down the rabbit hold into a world of whimsy with Columbia Museum of Art's newest collection, Salvador Dali's Fantastical Fairy Tales. Be sure to catch the final weeks of Psychedelic Design: Rock Posters from the Mel Byars Collection and Spoken: Making Maps: The Art of James Williams. Dive into Savage Ancient Seas, fiddle around with technology of past and present at App4That: Interactive Exhibit on the Progression of Technology and muse over Art: A Collection of Collections. Finally, learn about important moments in history at Holocaust Remembered, South Carolina and the Great War and on a South Carolina State House Tour.