We're feelin' lucky here in Columbia, SC! This weekend's St. Pat's in Five Points will be a good time for all you leprechauns. Want more on the festival? Check out our blog post to learn Top 5 Ways To Get Your Shamrock On at the 33rd Annual St. Pat's in Five Points. For more weekend happenings in The New Southern Hot Spot, browse our roundup below or check out our calendar of events.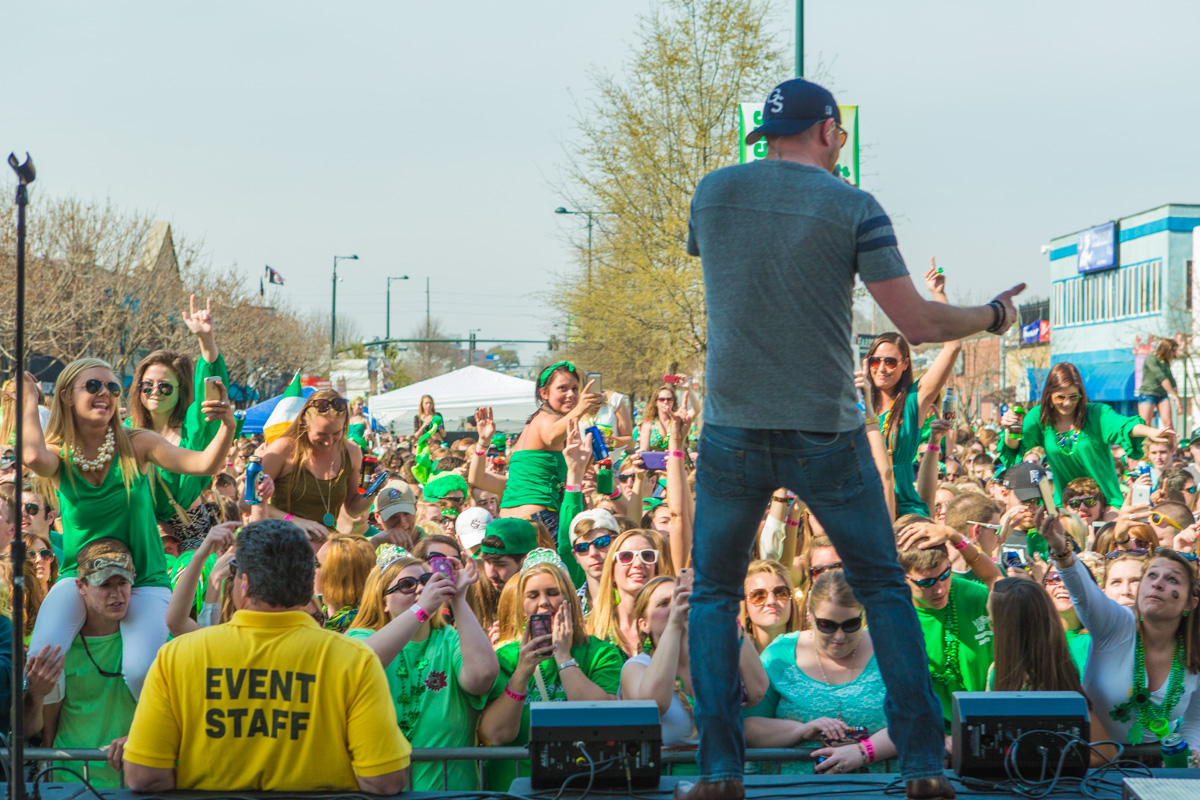 Photo courtesy of Five Points Association
The New St. Pat's Hot Spot
Blarney, everyone is Irish on St. Patrick's Day! Say top of the mornin' with the largest road race in the Midlands, Get to the Green. Run to the pot o' gold at the finish line (free admittance to the festival) at your preferred pace: 10K, 5K or 1-Mile Family Fun Walk. Recently featured in USA Today, the St. Pat's in Five Points festival welcomes over 40,000 green-clad partygoers every year. Catch some candy at the parade, grab a bite at a food truck, shag on the Santee, hop on a ride at the Children's Carnival and sham-rock out to the tunes of over 15 musical acts on four stages. Then, channel all that festive spirit into cheering on the talented laddies playing in the St. Patrick's Day Cup, a competitive youth soccer tournament.
The Cultural Hot Spot
Broaden your mind with boundary-pushing films, spiritual music, historic homes and more. Roar into March with "Mean Streets," Martin Scorsese's most explosive film discussed during this month's Tapp's Point of View Series. Discover the history in people's homes during Renovation Rodeos. Sing along with some of the nation's top names in Christian music during Winter Jam, headlined by Grammy-nominated rockers, Skillet. This ain't no cat in the hat! You'll have goosebumps from the stirring recitations of Poetry Out Loud. Then, one dollar will buy you more than a pack of gum! Tour a historic house museum for just a buck on Dollar Sunday. Finally, ever wonder what happens when life confronts love? An Affair to Remember is a heartfelt, passionate dramedy that examines the unraveling of a "perfect" marriage.
Check out our daily guide below. For more things to do around Columbia, SC, visit our calendar of events!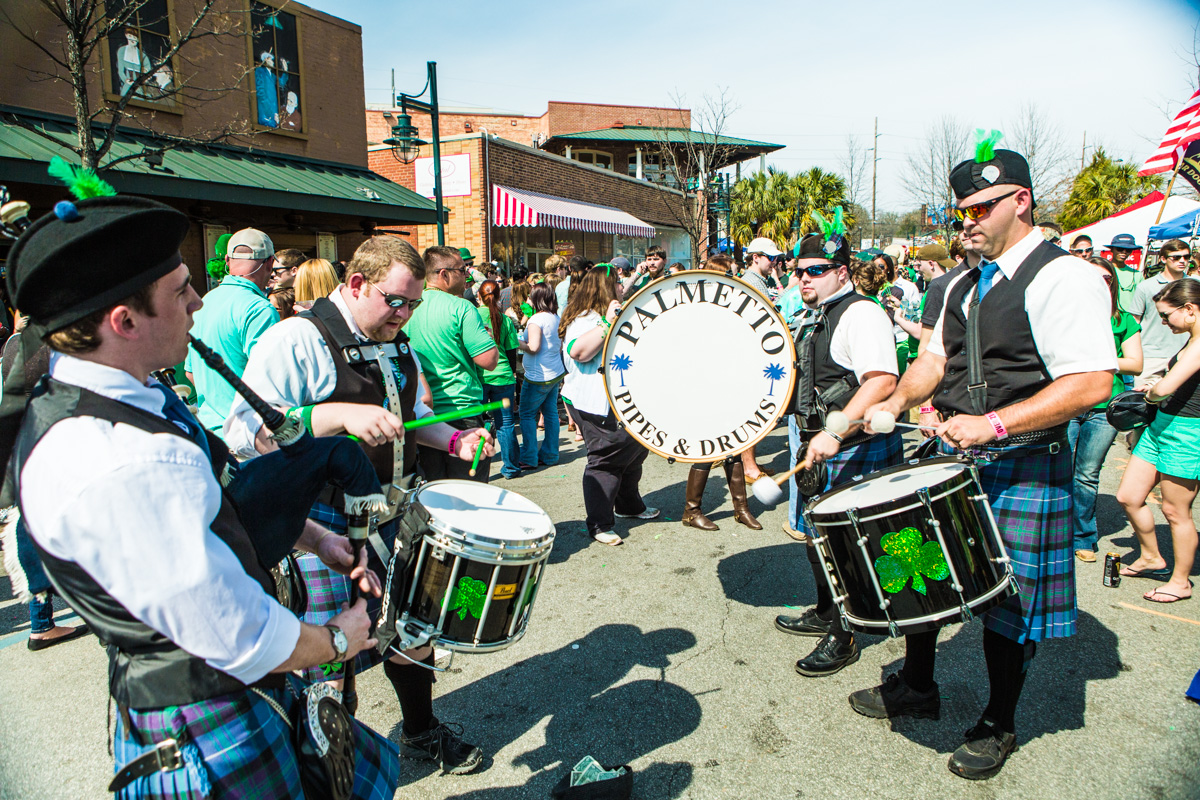 Photo courtesy of Five Points Association
THURSDAY, MARCH 12
P.O.V. Film Series Screens "Mean Streets" At Tapp's Arts Center 7 p.m.; $5
The Palladium Society's Renovation Rodeo in Hollywood-Rose Hill Neighborhood 6 p.m. - 7:30 p.m.; Free for Palladium members & $5 for non-Palladium members
FRIDAY, MARCH 13
The Second Best Exotic Marigold Hotel at Nickelodeon Theatre 2:30 p.m., 5:30 p.m. & 8:30 p.m.; $10
SATURDAY, MARCH 14
33rd Annual St. Pat's in Five Points 9 a.m. - 7 p.m.; $15 in Advance, $20 at the Door
13th Annual St. Pat's Get to the Green at Maxcy Gregg Park 10k-7:30 a.m., 5k-8 a.m., 1-Mile Walk & Kids Fun Run-8:15 a.m.
Winter Jam 2015 at Colonial Life Arena 6 p.m.; No ticket required. $10 donation at the door. Cash or Check only
SC Poetry Out Loud State Finals at Columbia Museum of Art 1 p.m. - 3 p.m.; free admission
SC Philharmonic Master Series Concert at Koger Center for the Arts 7:30 p.m.; $17.00 to $47.00
"Puss in Boots" at Columbia Marionette Theatre 11 a.m. & 3 p.m.; $5.75
Soda City Market at 1400 Block of Main Street 9 a.m. - 1 p.m.; Free admission
Tours at South Carolina State House 9 a.m. - 4:30 p.m.; Free admission

SUNDAY, MARCH 15
Dollar Sunday at Historic Columbia 1 p.m. - 5 p.m.; $1 for residents of Richland & Lexington County (must show valid ID)
ALL WEEKEND
Carolina Classic Home & Garden Show at South Carolina Fairgrounds Friday - Sunday; $6/person at the gate; Kids 14 and under, Free
South Carolina United FC's 16th Annual St. Patrick's Day Cup at BB&T Youth Soccer Complex Saturday & Sunday 8 a.m. - 7 p.m.; Free to the Public
An Affair to Remember at WOW Performing Arts Center Thursday - Sunday; $15 in advance and $20 at the door
Eto Otitigbe: Ruptured Silence at 701 Center for Contemporary Art Thursday - Saturday
Courage: The Vision to End Segregation and the Guts to Fight for It at South Carolina State Museum Recurring daily; free with museum admission
And Still I Rise: Celebration of African-American Artists at Various Locations Thursday - Saturday; Some events are free, but require tickets
Finding Freedom's Home: Archaeology at Mitchelville at South Carolina State Museum Starting Feb. 14, recurring daily 10 a.m. - 5 p.m. 
Impressions of Chimneyville: Columbia's Civil War Destruction at The Gallery at City Hall Friday - Sunday 8:30 a.m. - 5 p.m.; free admission 
Paths of Destruction: Sherman's Final Campaign at South Carolina Confederate Relic Room and Military Museum Thursday - Saturday 10 a.m. - 5 p.m. & First Sunday 1 - 5 p.m.; $5 general, $4 for military and seniors & $2 for children under 12
From Landrum to Leeds: Common Ceramics in 19th-Century Columbia at Robert Mills House & Gardens Thursday - Sunday 12 - 4 p.m.; $4 - $8
Prideful Possessions: A South Carolina Silver Sampler at Robert Mills House & Gardens Thursday - Saturday 10 a.m. - 4 p.m., Sunday 1 - 5 p.m.; $4 - $8
Traditions, Change, and Celebration: Native Artists of the Southeast at McKissick Museum Thursday and Friday 8:30 a.m. - 5 p.m., Saturday 11 a.m. - 3 p.m.; Free admission
Charles Courtney Curran: Seeking the Ideal & Modern and Contemporary Art from the Collection at Columbia Museum of Art Thursday - Friday 11 a.m. - 5 p.m., Saturday 10 a.m. - 5 p.m. & Sunday noon - 5 p.m.; $12 
South Carolina State Museum has a variety of ongoing exhibits open Thursday and Friday 10 a.m. - 5 p.m., Saturday 10 a.m. - 6 p.m., Sunday 12 - 5 p.m.; $5 - $7