Bitten by the love bug? Columbia, SC is the perfect destination for a famously hot date night. Listen up, here's a cheat sheet on how to spoil your sweetie: scour our Valentine's Day blog and peruse our event listings below for everything you need to know to have a legendary weekend in The New Romantic Hot Spot.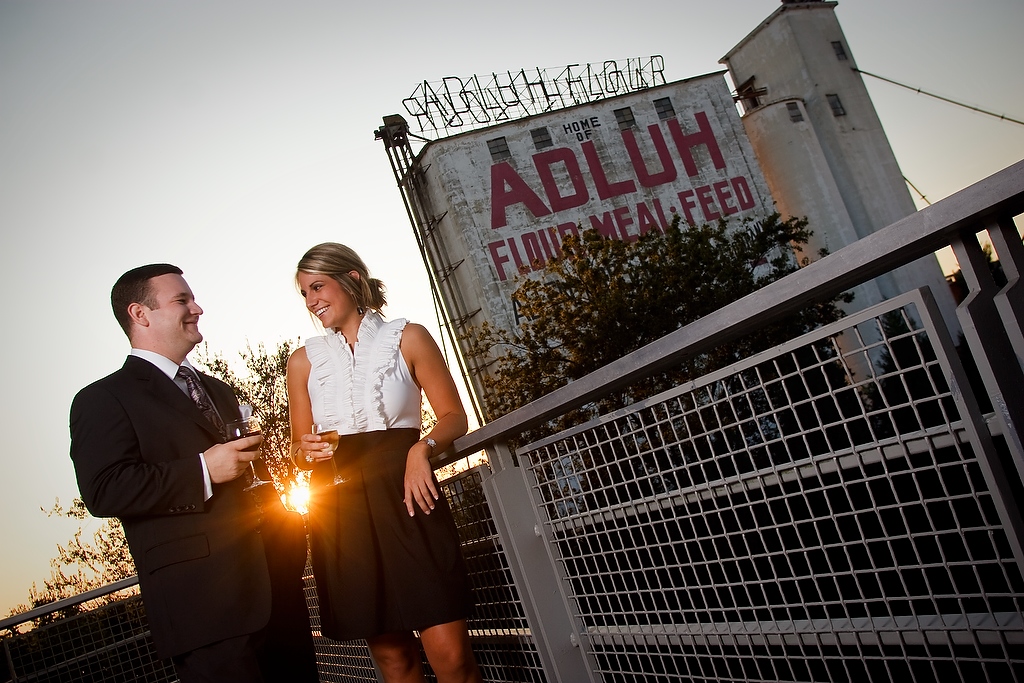 The New Romantic Hot Spot
Spread love to all - even furry creatures at Party Animal Mardi Gras Festival, Columbia's first Mardi Gras krewe complete with a parade, festival and 5K to benefit Animal Mission. Make a valentine for that special someone, take a Love-Struck Tour or strike a pose in the Be Mine Selfie Booth at Family Fun Day: Sweet on CMA. Woo your honey with the soothing sounds of internationally renowned Irish Tenor Ronan Tynan - a perfect concert to win your Valentine's heart. Or, get all shook up when you take your sweetheart to see the King at Elvis Valentine's Day Show. Jilted by cupid? Henderson Brother's Burlesque and My Deceased Valentine are just the ticket to have an unconventional V-Day.
The New Athletic Hot Spot
Grab your peanuts and cracker jacks because Friday night is the first USC Baseball Game of the season! Then, couples that run together, stay together - so sign up for a brisk, downtown jog in the Cupid's Chase 5K or an adventurous journey through Harbison State Forest in the Half-Moon Outfitters Make My Day Trail Race. Hop on the bandwagon, USC Women's Basketball is garnering national attention. Watch as they rack up the points against their next competitor, Vanderbilt. Finally, tap your toes along with world-class performers in Dance Makers at the Columbia Metropolitan Convention Center.
Check out our daily guide below. For more things to do around Columbia, SC, visit our calendar of events!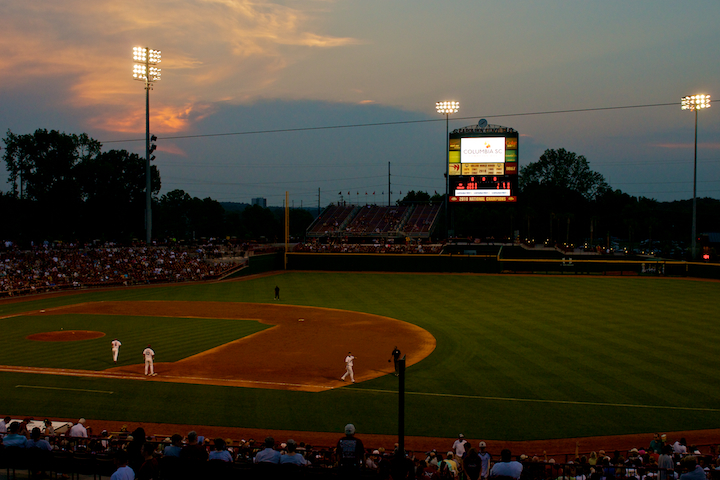 FRIDAY, FEBRUARY 13
USC Baseball Opening Game at Carolina Stadium 4 p.m.
Pushing the Boundaries at Drayton Hall Theatre 7:30 p.m.; Students: $12; USC Faculty/Staff, Military, Seniors (60+): $16; General Public: $18
USC Wind Ensemble Concert with J.D. Shaw at Koger Center for the Arts 7:30 p.m.; free admission
SATURDAY, FEBRUARY 14
Party Animal Mardi Gras Festival at City Roots - Your In-Town Sustainable Farm noon - 6 p.m.; $10
Cupid's Chase 5K at Maxcy Gregg Park 8 a.m.; $30 before Feb. 13; $50 Day of Race
Half-Moon Outfitters Make My Day Trail Race at Harbison State Forest 9 a.m.; $25 & $30
Henderson Brother's Burlesque at 701 Center for Contemporary Art 6 p.m. - midnight; $25
Adrian Williamson's "My Grandmother Prayed For Me" at Township Auditorium 3 p.m. & 8 p.m.; $39 - $30
Valentine's Day Cinema: The African Queen at Harbison Theatre at Midlands Technical College 7 p.m.; $15
USC Symphonic Winds with C Street Brass at Koger Center for the Arts 7:30 p.m.
History Day at South Carolina State Museum 10 a.m. - 5 p.m.
Family Fun Day: Sweet on CMA at Columbia Museum of Art noon - 3 p.m.; free admission
Elvis Valentine's Day Show at Bill's Music Shop & Pickin' Parlor 7 p.m. - 10 p.m.; $15 per person
Guitar Gala 2015 at Dupre Catering Company 6:30 p.m.; $45
An Evening with Ronan Tynan at Newberry Opera House 8 p.m.; $191
Soda City Market at 1400 Block of Main Street 9 a.m. - 1 p.m.; Free admission
Tours at South Carolina State House 9 a.m. - 4:30 p.m.; Free admission
"Puss in Boots" at Columbia Marionette Theatre 11 a.m. and 3 p.m.; $5.75

SUNDAY, FEBRUARY 15
"Across the Footlights" Concert at Harbison Theatre at Midlands Technical College 3:30 p.m.; Free. Donations Accepted
USC Women's Basketball at Colonial Life Arena noon; General Admission: Adults $7 Youth $4
Gone with the Wind at Nickelodeon Theatre 1 p.m. - 4 p.m.; $8
Bus Tour of Civil War Sites Meet at Robert Mills House 2 p.m.; HC members: $8 adults & $4 youth | Non-members: $12 adults & $6 youth | Kids 5 & under free
Dollar Sunday at Historic Columbia at The Gift Shop at Robert Mills 1 - 5 p.m.; $1 for residents of Richland & Lexington County (must show valid ID)
ALL WEEKEND
Dance Makers at Columbia Metropolitan Convention Center Friday - Sunday
My Deceased Valentine at Deceased Farm Friday & Saturday 7:30 p.m. - 11:30 p.m. and Sunday 7:30 p.m. - 10:30 p.m.
And Still I Rise: Celebration of African-American Artists at Various Locations Thursday - Saturday; Some events are free, but require tickets
Finding Freedom's Home: Archaeology at Mitchelville at South Carolina State Museum Starting Feb. 14, recurring daily 10 a.m. - 5 p.m.
"Father and Son: The Legacy of Randy and Lyon Hill" at Gallery West Thursday - Saturday 11a.m. - 7 p.m. & Sunday 11 a.m. - 4 p.m.; free admission
Impressions of Chimneyville: Columbia's Civil War Destruction at The Gallery at City Hall Friday - Sunday 8:30 a.m. - 5 p.m.; free admission
Frank Poor: Displaced at 701 Center for Contemporary Art Thursday - Friday 11 a.m. - 5 p.m., Saturday 9 a.m. - 5 p.m. & Sunday 1 p.m. - 5 p.m.; free admission
Snowville at EdVenture Children's Museum Thursday - Saturday 9 a.m. - 5 p.m., Sunday 12 - 5 p.m.; $10.50 - $11.50
Paths of Destruction: Sherman's Final Campaign at South Carolina Confederate Relic Room and Military Museum Thursday - Saturday 10 a.m. - 5 p.m. & First Sunday 1 - 5 p.m.; $5 general, $4 for military and seniors & $2 for children under 12
From Landrum to Leeds: Common Ceramics in 19th-Century Columbia at Robert Mills House & Gardens Thursday - Sunday 12 - 4 p.m.; $4 - $8
Prideful Possessions: A South Carolina Silver Sampler at Robert Mills House & Gardens Thursday - Saturday 10 a.m. - 4 p.m., Sunday 1 - 5 p.m.; $4 - $8
Traditions, Change, and Celebration: Native Artists of the Southeast at McKissick Museum Thursday and Friday 8:30 a.m. - 5 p.m., Saturday 11 a.m. - 3 p.m.; Free admission
Modern and Contemporary Art from the Collection at Columbia Museum of Art Thursday - Friday 11 a.m. - 5 p.m., Saturday 10 a.m. - 5 p.m. & Sunday noon - 5 p.m.; $12
South Carolina State Museum has a variety of ongoing exhibits open Thursday and Friday 10 a.m. - 5 p.m., Saturday 10 a.m. - 6 p.m., Sunday 12 - 5 p.m.; $5 - $7