Columbia, SC
, the warm weather means things to do, especially outdoors. From an outdoor theatre production in 
Finlay Park
and concerts like 
Five After Five, Rhythm on the River 
and Rhythm and Blooms,
to exploring the 
historic gardens
of the 
Robert Mills House
or a Saturday afternoon on 
Main Street
, there are plenty of ways to 
enjoy the outdoors in Columbia, SC
during the gorgeous May weather.

Here is our hot list of 10 things to do this week (including some cooler, indoor options):
The SC Shakespeare Company presents "A Servant of Two Masters" 
at 
Finlay Park
The South Carolina Shakespeare Company brings the Carlo Goldoni comedic production "A Servant of Two Masters." Mayhem and misadventure ensue in this madcap comedy of intrigue, disguise, and the love of people (and food!) by eighteenth-century Italy's most celebrated playwright. Free admission. 
Wednesday-Saturday, May 15-18
Wednesday-Friday: 7:30 pm, Saturday: 4 & 7:30 pm
Garden Tours 
at the
Robert Mills House & Garden
The third Thursday of every month, take a historical, guided tour of the Founder's Garden, herb gardens, and My Mother's Garden at the 
Robert Mills
 Property. 
$6.
Thursday, May 16
11 am 
Five After Five Summer Concert Series 
in 
Five Points
The warm weather of the Midlands brings outdoor concerts galore for Columbia, SC. Country singer and South Carolinian Bryson Jennings headlines the last concert in 
Five Points
' "
Five After Five
" 2013 concert series. 
Thursday, May 16
6:30 - 10 pm 


Rhythm and Blooms 
at 
Riverbanks Zoo & Gardens
Every Thursday in May, head to 
Riverbanks Zoo & Gardens
 for live music and flowers after hours. Enjoy live entertainment by local artists. Tonight's musical act: the Reggie Sullivan Band. Cash bar and food will be available for purchase. 
$5. 
Thursday, May 16
6 - 9 pm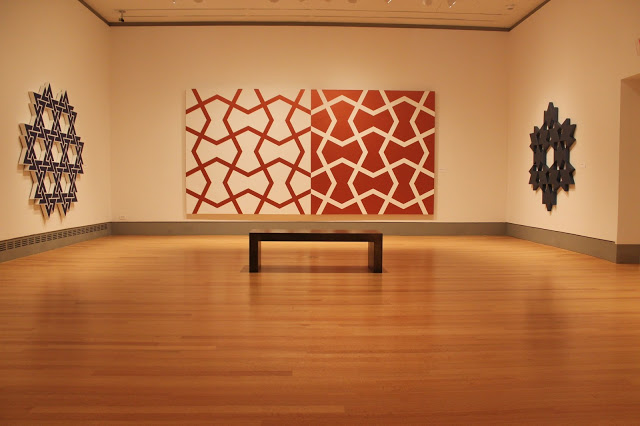 Found in Translation
Found in Translation: The Geometric Abstraction of Steven Naifeh at the
Columbia Museum of Art
Pulitzer-prize winning author, South Carolina resident and abstract artist, Steven Naifeh opens his exhibit at the 
Columbia Museum of Art
today.
The exhibit explores geometric abstraction in Islamic art and the outcome when the eastern and western cultures meet. He combines these influences in his powerful, large-scale and colorful abstract art. The exhibit will run through September 1.
Opens Friday, May 17
Friday: 11 am - 5 pm, Saturday: 10 am - 5 pm, Sunday: Noon - 5 pm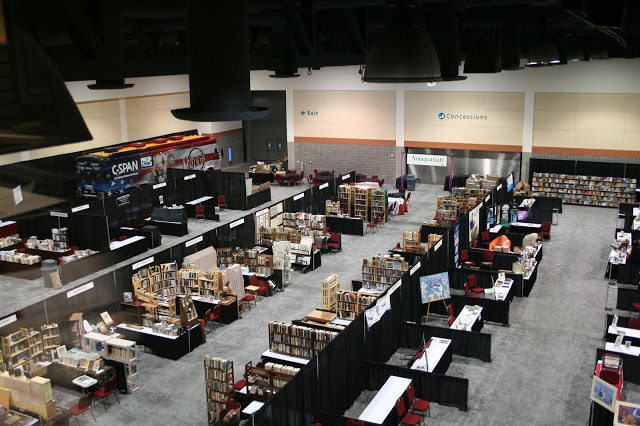 South Carolina Book Festival
Saturday and Sunday, May 18-19
Saturday: 10 am - 5 pm, Sunday: Noon - 4 pm

Forest Acres Festival
The free family festival is hosted at A.C. Flora High School, featuring carnival and pony rides, face painting, magic shows, games, community performers, arts and crafts and food from local restaurants. Also, the secret's out -- our favorite beaked mascot, Cocky, will be at the festival around noon.
Saturday, May 18
10 am - 4 pm
Football, The Exhibit at EdVenture Children's Museum
Saturday is opening day for the new traveling exhibit from the Museum of Discovery, Football. The 3,000-square-foot exhibit introduces visitors to the science, mathematics and technology behind football. The exhibit runs through September 22 -- just in time for our beloved college football season in Columbia, SC.
Opens Saturday, May 16
Saturday: 9 am - 5 pm, Sunday: Noon - 5 pm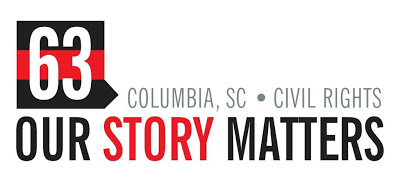 Civil Rights Sunday: "I'm Building a Bridge"
 at the
Nickelodeon Theatre
Part of the 50th Anniversary of 
Columbia, SC 1963 Civil Rights Movement
, this video documentary tells the story of the courage and faith of a community in Clarendon County, South Carolina who fought the odds to promise their children a better life. These brave individuals were the plaintiffs in the Briggs vs. Elliott case, challenging school segregation in South Carolina. 
Free.
Sunday, May 17
3 pm