It's the first official "What's Hot This Week" blog post! After a couple years of letting you know "What's Hot This Weekend," we've made a natural progression to cover a week's worth of 
things to do
 in Columbia, SC. Now you'll get the scoop on 7 days worth of #famouslyhot events happening throughout the Columbia region. Without further ado, here are seven things to do today through Wednesday:
tours at the south carolina state house
Built over two different centuries. Struck by cannonballs in the Civil War. Renovated inside to 19th century decorations. The South Carolina State House is a magnificent building to see and tour. The State House is open every weekday for tours, but be sure to take advantage of the Saturday tours on the first of every month. 
By the way, have you visited 
Soda City Market
 yet? This two-block farmers market on downtown Columbia, SC's Main Street is a great place to visit before or after a tour at the State House.
art crawl
First Thursdays on Main make us happy – what's not to love about a monthly art crawl on downtown Columbia, SC's Main Street? This week features art at Frame of Mind, Anastasia & Friends, Wine Down on Main and Carolina Hair Studios. Plus, Paradise Ice will unveil a new cookie sandwich, while  a couple doors down, The Cigar Box lets you puff some fine tobacco. Cap off the night with drinks (and food) at The Whig, a subterranean bar with a lot of personality and taxidermy.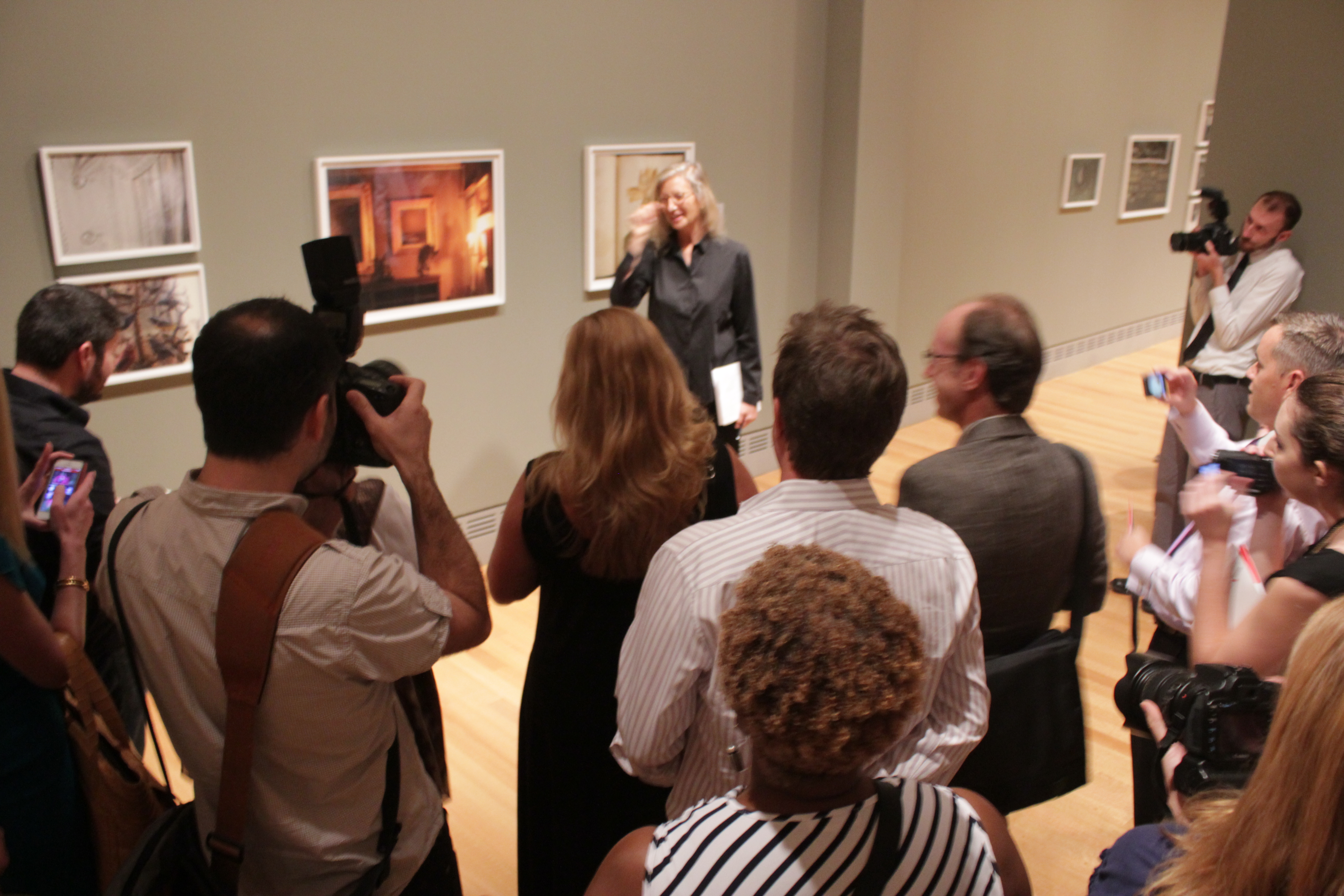 Images from Annie Leibovitz: Pilgrimage's opening
endings
It's the last weekend to enjoy a few things in Columbia, SC. One is the Annie Leibovitz: Pilgrimage exhibit, a collection from the famed photographer's travels. You don't want to miss it because it's not likely to visit the Southeast again any time soon. if ART Gallery closes a gallery of pretty cool paintings, while the South Carolina State Museum says goodbye to Winter Fest, a conglomeration of fun family events. 
beginnings
While some things must come to an end, other events in Columbia, SC are just getting started. It's the premier weekend for Trustus Side Door Theatre's Love, Loss and What I Wore, a play from the late Nora Ephron who wrote famous movies like When Harry Met Sally. Plus, Columbia Museum of Art kicks off its Shakespeare film series in partnership with Nickelodeon Theatre!
trail run
Not for the faint of heart, the Harbison 50K features 18 miles of single-track trails with even more distance to be made on fire roads, wide trails and stream crossings. The total elevation change for this running event is 4,186 feet. You'll probably get a little muddy. 
brides
The WNOK Bridal Expo features all of the caterers, florists, gown boutiques, wedding planners, DJs, rental companies, photographers and videographers that a bride needs to know. If you're planning a wedding in Columbia, SC from near or afar, this is the place to get samples, talk with vendors and feel like a bride!
music
Sometimes you want Broadway and sometimes you want local tunes. This week has both. Broadway in Columbia presents "Memphis: The Musical," set in 1950s Memphis and featuring dancing, songs and a story about fame and forbidden love. Nearby at Polliwog's, Alter Ego plays. Chow down on some pork rind nachos and hand-spanked burgers.