Whether you like movies or music, pageants or plays, or all of the above, this weekend in Columbia, SC will keep you entertained. Here are five things to do this weekend, plus a full list of fun 'famously hot' happenings from our calendar of events: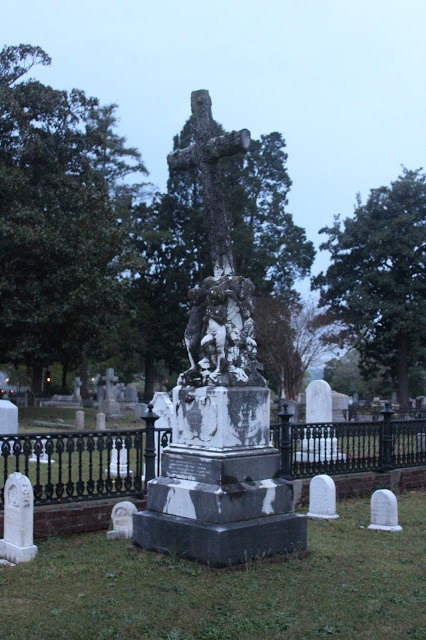 Historic Columbia's tour of Elmwood Cemetery
Get spooked
Historic Columbia Foundation offers some insight into the tombstones, burials and families of Elmwood Cemetery & Gardens. Try the Secrets from the Grave tour to learn about the symbolism on tombstones or experience the Moonlight Cemetery tour, as a costumed guide leads you through the cemetery at night. Adult tickets are $10 and children's tickets are $5 (prices for non-members).
Moonlight Cemetery and Secrets from the Grave Tours at Elmwood Cemetery & Gardens Thursday - Secrets from the Grave Tour: 7:30 pm; Moonlight Cemetery Tours: 8 & 8:30 pm

Crown Miss South Carolina
Who will be the next Miss South Carolina? Find out with this week's preliminary night on Thursday and the competition finals on Saturday. Preliminaries tickets are $32-$48 and finals tickets are $43-$69.80. Tickets can be purchased on ticketmaster.com or at the Township Auditorium box office.
2013 Miss South Carolina Pageant at Township Auditorium Thursday and Saturday 7 pm
Watch the silver screen
There are plenty of films to see in Columbia, SC this weekend! If you're with the family, try an outdoor flick with Friday Nights at Riverfront Park (showing The Life of Pi). For the serious film buff, watch Roman Polanski's The Knife in the Water at the P.O.V. Film Series at Tapp's Arts Center or visit Nickelodeon Theatre as it continues the National Treasures series with The Evil Dead and Civil Rights Sundays with Nothing But a Man. 
Weekend Movie Schedule:
P.O.V. Film Series: The Knife in the Water at Tapp's Arts Center Thursday 7 pm  - $5 admission
Friday Nights: The Life of Pi at Riverfront Park Friday 8 pm - Free to the public.
National Treasures: The Evil Dead at Nickelodeon Theatre Saturday 10:30 pm; Sunday 8:00 pm - $10.00 admission
Civil Rights Sundays | Nothing But a Man at Nickelodeon Theatre Sunday 4 pm - Free. Reserve tickets on nickelodeon.com.
* Previously scheduled Movie Night: The Lorax at Sesquicentennial State Park has been cancelled due to weather.

Spend an evening at the theatre
This weekend's plays and musicals are a mix of old and new. Get to the theater to catch the first or last performances of these adventurous and daring plays.

Weekend Theatre Schedule: