This weekend in Columbia, SC is steeped in historic discoveries and brimming with entertainment and outdoor events. Here are five suggestions of ways to fill your weekend. Search through a full list of weekend events on our calendar.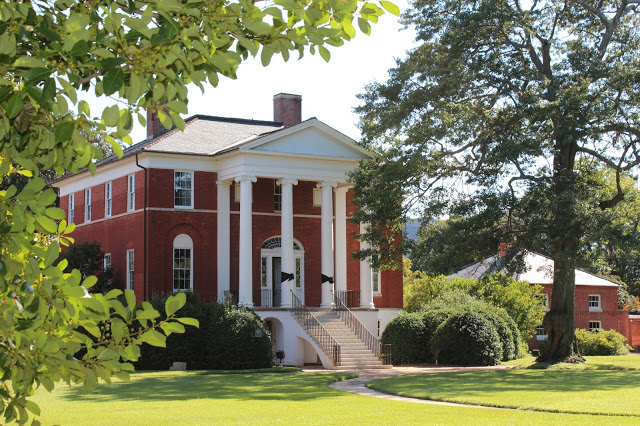 See pieces of Columbia's history
Historic Columbia Foundation's newest exhibit, From Landrum to Leeds: Common Ceramics in 19th Century Columbia, opens Thursday. See what dining, cooking and storage wares were popular in the 19th century, including Landrum-Stork pottery originating from Columbia's Forest Acres area and imported English ceramics. The exhibit is a part of the house tours at Historic Columbia Foundation and will be on display through January 28, 2014. $6 for general admisson adults & $3 for general admission youth.
From Landrum to Leeds at Robert Mills House & Gardens Tuesday 10 am ' 3pm and Sunday 1pm ' 4 pm

American Idol winner Fantasia sings at the Township tonight. You can also see opening acts Calvin Richardson and Urban Mystic. Tickets are $45-$65 and can be purchased on ticketmaster.com or at the Township Auditorium box office.
Play on Columbia's three rivers
Get Your Gear On will give you an adventure on Columbia's three rivers with the Three Rivers Extravaganza. Experience whitewater adventure, wildlife, secluded areas, swimming spots and history while kayaking on the Saluda, Congaree and Broad rivers. All skill levels are welcome. Call 803-799-0999 to reserve your spot on one of this weekend's outings.
Three Rivers Extravaganza with Get Your Gear On Friday - Sunday 1 pm
Get your treasures appraised
It's the Museum Roadshow, South Carolina State Museum's version of the popular "Antiques Roadshow" from PBS. Museum curators will appraise your stuff and tell you if it's junk or treasure. They can also give you tips on how to care for your items. $20 for 1 item; $30 for 2; $35 for 3, and $40 for 4.
Escape to a museum
Speaking of museums! There are plenty of exhibits at Columbia, SC's museums that you should check out this weekend. At South Carolina State Museum, Between the Springmaid Sheets gives you the skinny on the controversial advertisements from Spring Cotton Mills, while Tutankhamun: Return of the King (pictured above) lets you see 124 replicas of historic artifacts found in King Tut's tomb. Let the kids have some fun at Blooming Butterflies and the Football, the Exhibit at EdVenture Children's Museum. Islamic and geometric art converge at Found in Translation: The Geometric Abstraction of Steven Naifeh at Columbia Museum of Art, and there you can also see Geometric Visions, Onex100: Creating within Constraints and Picasso: Master Prints. The South Carolina Confederate Relic Room and Military Museum delves into Civil War history with From Backrooms to Battlefields: The Buying and Selling of the Confederacy and South Carolinians at the Battle of Gettysburg. Get full event detail information or find exhibit hours on our calendar or below under "All Weekend" events.