Soak up the sights, sounds, smells and tastes of summer this weekend! Visit an exhibit at one of our museums, listen to some live music at this year's Summer Concert Series finale or get wrapped up in Columbia's culinary offerings at a number of big events happening around town. Check out our roundup below and peruse our calendar of events for everything going on in Columbia, SC!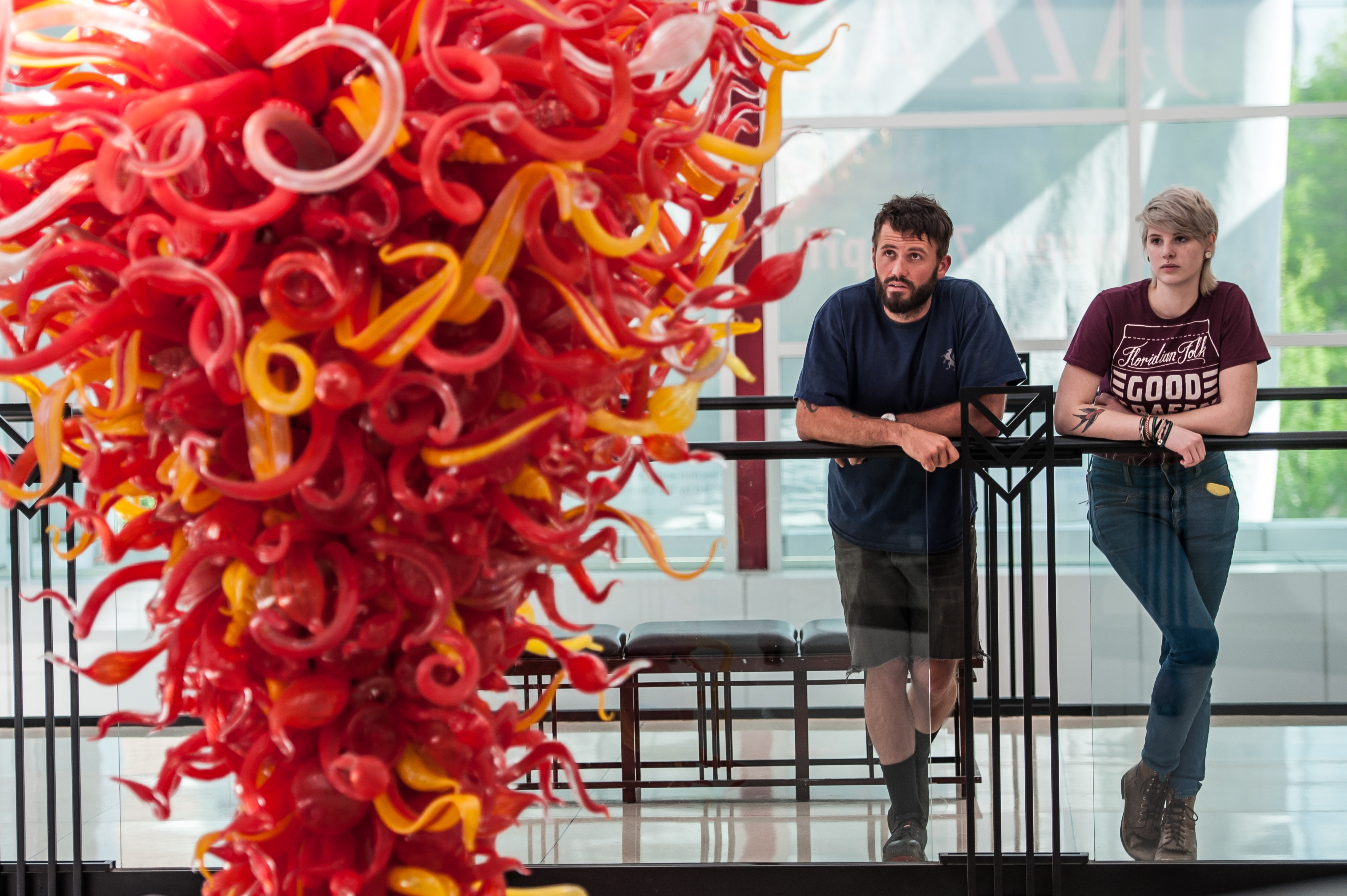 The New Culinary Hot Spot
If the promise of art and live music isn't enough to get you excited about Arts & Draughts, then surely the delicious food provided by The Wurst Wagen, Island Noodles Columbia, Bone-In and Sweet Cream Co. will! Explore the flavors of summer this Saturday at Soda City Market! From statewide vendors to fresh local produce, the seasonal offerings are abundant. Wrap up your weekend by celebrating the one year anniversary of Columbia's third brewery, Swamp Cabbage Brewing Company. The brewery will debut a special Anniversary Ale and local food trucks will be on hand throughout the day.
Check out our daily guide below. For more things to do around Columbia, SC, visit our calendar of events!
FRIDAY, AUGUST 14:
Arts & Draughts at Columbia Museum of Art 7 - 11 p.m.; $9
Friday Bluegrass & Acoustic Open Stage & Jam at Bill's Music Shop & Pickin' Parlor 6 p.m. - 12 a.m.; $5 donation
SATURDAY, AUGUST 15:
Soda City Market at Main Street 9 a.m. - 1 p.m.; Free admission
South Carolina State House Tours at South Carolina State House 9 a.m. - 4:30 p.m.; Free admission
Summer Concert Series at Finlay Park 8 - 10 p.m.; Free admission
Bremen Town Musicians at Columbia Marionette Theatre 11 a.m. and 3 p.m.; $5
"Puss in Boots" at Columbia Marionette Theatre 11 a.m. and 3 p.m.; $5.75
Saturday Classic Country Music Jamboree & Dancing at Bill's Music Shop & Pickin' Parlor 7 - 10 p.m.; $5 donation
SUNDAY, AUGUST 16:
Swamp Cabbage Anniversary Party at Swamp Cabbage Brewing Company 1 - 8 p.m.; Free admission
Dollar Sunday at Woodrow Wilson Family Home 1 - 4 p.m.; $1
Dollar Sunday at Historic Columbia at Robert Mills House & Gardens 1 - 5 p.m.; $1
ALL WEEKEND:
"Big City" at Trustus Theatre Friday and Saturday 8 p.m., Sunday 3 p.m.; $25 - $30
Ulterior Motives at WOW Performing Arts Center Friday 8 p.m., Saturday 3 p.m. and 8 p.m., Sunday 5 p.m.; $20 - $25
Blooming Butterflies at EdVenture Children's Museum Friday and Saturday 9 a.m. - 5 p.m., Sunday 12 - 5 p.m.; $11.75
The Adventures of MR. POTATO HEAD at EdVenture Children's Museum Friday and Saturday 9 a.m. - 5 p.m., Sunday 12 - 5 p.m.; $11.75
From Marilyn to Mao: Andy Warhol's Famous Faces at Columbia Museum of Art Friday 11 a.m. - 5 p.m., Saturday 10 a.m. - 5 p.m., Sunday 12 - 5 p.m.; $12
Exhibition "In and Out of the Wild: Animals in Art" at Gallery West Friday and Saturday 11 a.m. - 7 p.m., Sunday 10 a.m. -2 p.m.; Free admission
From Landrum to Leeds: Common Ceramics in 19th-Century Columbia at Robert Mills House & Gardens Friday - Sunday 12 - 4 p.m.; $4 - $8
Prideful Possessions: A South Carolina Silver Sampler at Robert Mills House & Gardens Friday and Saturday 10 a.m. - 4 p.m., Sunday 1 - 5 p.m.; $4 - $8
South Carolina State Museum has a variety of ongoing exhibits open Friday 10 a.m. - 5 p.m., Saturday 10 a.m. - 6 p.m., Sunday 12 - 5 p.m.; $5 - $7
• Bugs! Giant Robotic Creatures
• Carolina Makers
• Finding Freedom's Home: Archaeology at Mitchelville
• The Art and Life of Addie Sims: A Look Into Her World
• Lincoln: The Constitution and the Civil War