There's a noticeable fall crisp in the air and we have plenty of famously hot events, exhibits and things to do going on this weekend. Read through our roundup below, then refer to our calendar of events for everything that's happening in Columbia, SC!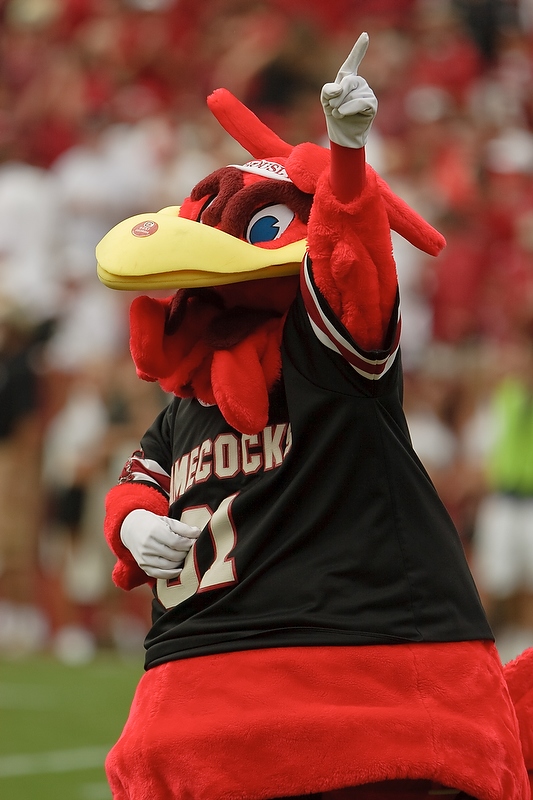 The New Southern Hot Spot
Get a little bit of everything this weekend! Start by enjoying live music, local food, craft beer and an exciting scavenger through Columbia Museum of Art's galleries at Arts & Draughts. Wake up early Saturday morning to grab some breakfast at Soda City Market before heading to Williams-Brice Stadium to see the Gamecocks take on the Florida Gators. Spend your evening at the theatre to see Shrek the Musical, "A Christmas Story" or "Blithe Spirit." On Sunday, swing by the Native American Cherokee Trail River Festival in Cayce, then spend your evening Rocking 4 Relief with Stevie Wonder to raise funds for flood relief or take your pick of live performances happening throughout the area - MOMIX Botanica, SC Philharmonic 2015/2016 Masterworks Season: Beethoven & Blue Jeans, Free Parker Quartet Family Concert or "Herculine and Lola."
Check out our daily guide below. For more things to do around Columbia, SC, visit our calendar of events!
The beasts. The birds. The blooms. If it crawls or creeps, lunges or leaps, MOMIX Botanica brings it to Harbison Theatre in this family-friendly, contemporary dance show on Sunday, November 15 at 3:30. Pounce on your tickets before they're gone: http://bit.ly/1Q6jei8

Posted by Harbison Theatre at Midlands Technical College on Tuesday, November 3, 2015
FRIDAY, NOVEMBER 13:
Arts & Draughts at Columbia Museum of Art 7 p.m.; $5 - $9
Friday Bluegrass & Acoustic Open Stage & Jam at Bill's Music Shop & Pickin' Parlor 6 p.m. - 12 a.m.; $5 donation
USC Women's Basketball vs. Ohio State at Colonial Life Arena 7 p.m.; $4 - $7
Je'Caryous Johnson's "Things Your Man Won't Do" at Township Auditorium 8 p.m.; $50.50
SATURDAY, NOVEMBER 14:
Run Hard Lexington Half Marathon/ 10K/ 5K at First Baptist Church of Lexington 7:30 a.m.
Soda City Market at Main Street 9 a.m. - 1 p.m.; Free admission
South Carolina State House Tours at South Carolina State House 9 a.m. - 4:30 p.m.; Free admission
South Carolina Gamecocks Football vs. Florida at Williams-Brice Stadium 12 p.m.
"Mike Epps: Real Deal Tour" at Township Auditorium 7 p.m.; $45 - $55
USC Men's Basketball vs. Norfolk State at Colonial Life Arena 7 p.m.; $14 - $20
Saturday Classic Country Music Jamboree & Dancing at Bill's Music Shop & Pickin' Parlor 7 - 10 p.m.; $5 donation
SUNDAY, NOVEMBER 15:
Rocking 4 Relief Concert at Historic Columbia Speedway 5 - 9 p.m.; $15 - $40
USC Women's Basketball vs. UNC Greensboro at Colonial Life Arena 3 p.m.; $4 - $7
MOMIX Botanica at Harbison Theatre at Midlands Technical College 3:30 p.m.; $29
SC Philharmonic 2015/ 2016 Masterworks Season: Beethoven & Blue Jeans at Koger Center for the Arts 4 p.m.; $17 - $47
Free Parker Quartet Family Concert at Johnson Performance Hall, Darla Moore School of Business 5 p.m.; Free admission
USC Center for Performance Experiment Presents "Herculine and Lola" at 718 Devine Street 8 p.m.; Free admission
ALL WEEKEND:
Native American Cherokee Trail River Festival at Cayce Historical Museum Saturday and Sunday 10 a.m. - 5 p.m.; Free admission
USC School of Theatre and Dance Presents "Blithe Spirit" at Drayton Hall Theatre Friday and Saturday 8 p.m., Sunday 3 p.m.; $12 - $18
"A Christmas Story" at Town Theatre Friday and Saturday 8 p.m., Sunday 3 p.m.; $15 - $25
Shrek the Musical at 6671 St. Andrews Road Friday and Saturday 7 p.m.; $5 - $10
Clinton Sease Farm Presents: 150th Anniversary End to Civil War at Clinton Sease Farm and Corn Maze Friday 6 - 11 p.m., Saturday 10 a.m. - 11 p.m., Sunday 2 - 7 p.m.; $12
Paths of Destruction: Sherman's Final Campaign at South Carolina Confederate Relic Room and Military Museum Friday and Saturday 10 a.m. - 5 p.m.; $2 - $5
Columbia Museum of Art has a variety of ongoing exhibits open Friday 11 a.m. - 5 p.m., Saturday 10 a.m. - 5 p.m., Sunday 12 - 5 p.m.; $12
• Georgia O'Keeffe: Her Carolina Story
• Independent Spirits: Women Artists of South Carolina
• The Art of Joseph Norman
South Carolina State Museum has a variety of ongoing exhibits open Friday 10 a.m. - 5 p.m., Saturday 10 a.m. - 6 p.m., Sunday 12 - 5 p.m.; $5 - $7
• Star of Bethlehem
• The Polar Express 4D Experience
• Julius Caesar: Roman Military, Might and Machines
• Time and Place: The Artwork of James Fowler Cooper
• Threads: The Story in Our Clothes
• Carolina Makers