It's true when they say you can't keep a good town down! This weekend is packed with events, exhibits, festivals and more as the community bands together to rebuild and work toward normalcy following the recent floods. Read on for our roundup below, then be sure to check out our calendar of events for all that's going on in Columbia, SC!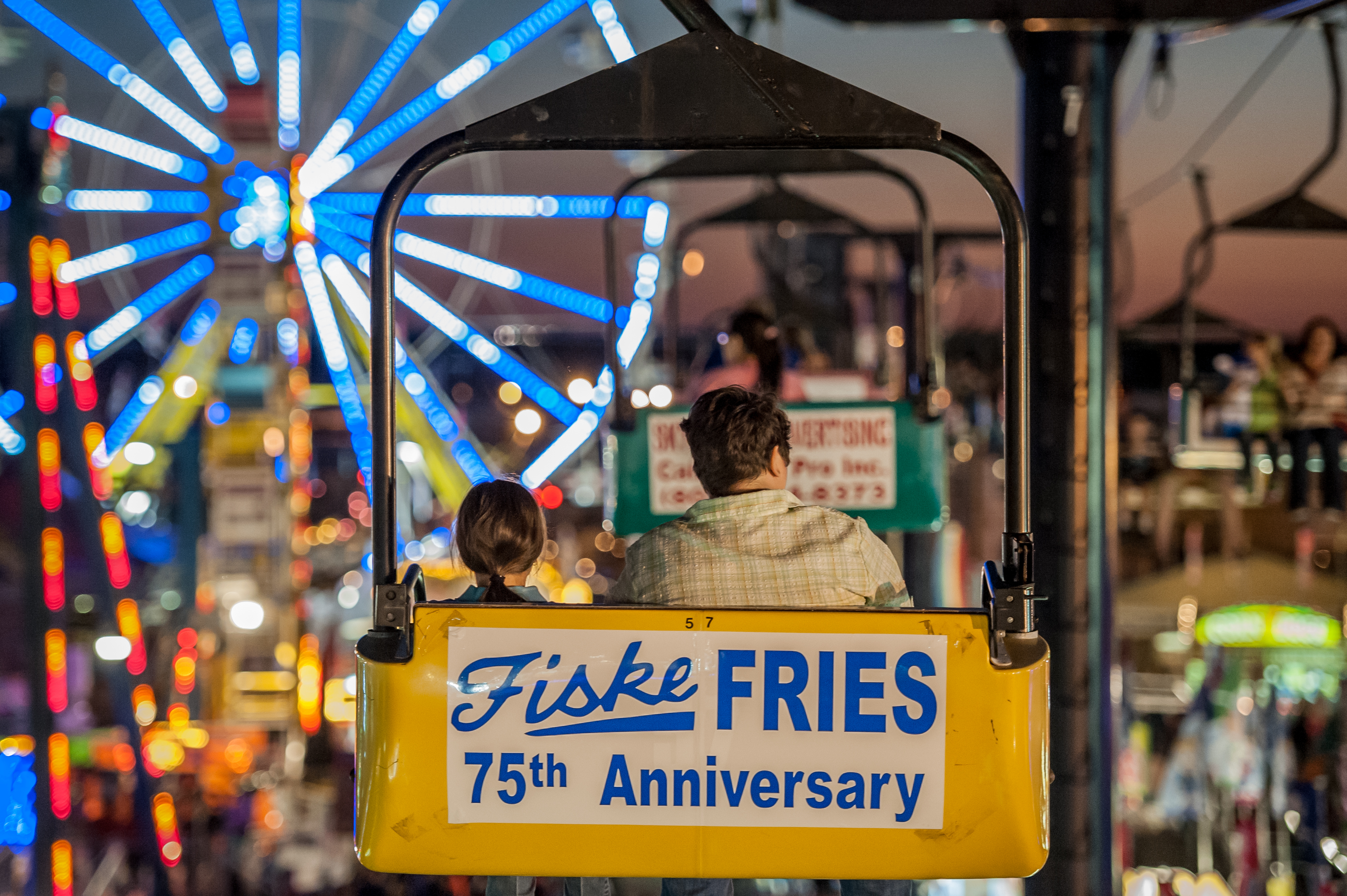 The New Southern Hot Spot
There are so many events happening this weekend celebrating all facets of Columbia's unique culture! The Gamecocks are back home this weekend, so show up and support our team as they take on Vanderbilt. While at the stadium, let the carnival music and heavenly aroma of fried food lure you in to the South Carolina State Fair. The Columbia Museum of Art is unveiling two new exhibits this weekend - Georgia O'Keeffe: Her Carolina Story and Independent Spirits: Women Artists of South Carolina - as well as throwing an Indie Spirit Concert. Finally, don't forget to shop the local produce and handmade goods at Soda City Market this Saturday!

The BOO Southern Hot Spot
Halloween is creeping ever closer, with more and more ways to celebrate the spooky holiday popping up all over the place. Boo at the Zoo is back at Riverbanks Zoo and Garden this weekend, so round up the kiddos for some family fun! The Scarecrows in the Garden Exhibit is still on display at Robert Mills House & Gardens, so be sure to check it out. If eerie frights are more your thing, get ready go hoarse at the Hall of Horrors Haunted Attraction or Terror Falls Haunted Farm.

Check out our daily guide below. For more things to do around Columbia, SC, visit our calendar of events!
FRIDAY, OCTOBER 16:
Def Leppard, Foreigner & Night Ranger at Colonial Life Arena 7 p.m.; $29.50 - $99
Columbia Classical Ballet Presents "Night of Passion" at Koger Center for the Arts 7:30 p.m.; $5 - $32
Friday Bluegrass & Acoustic Open Stage & Jam at Bill's Music Shop & Pickin' Parlor 6 p.m. - 12 a.m.; $5 donation
SATURDAY, OCTOBER 17:
Soda City Market at Main Street 9 a.m. - 1 p.m.; Free admission
South Carolina State House Tours at South Carolina State House 9 a.m. - 4:30 p.m.; Free admission
South Carolina Gamecocks Football vs. Vanderbilt at Williams-Brice Stadium 4 p.m.
Newberry Harvest Festival at Enoree River Winery 11 a.m. - 5 p.m.; $5 - $15
"Bremen Town Musicians" at Columbia Marionette Theatre 11 a.m. and 3 p.m.; $5.75
Benedict College Tigers Football vs. Clark Atlanta University at Charlie W. Johnson Stadium 2 p.m.; $15+
Saturday Classic Country Music Jamboree & Dancing at Bill's Music Shop & Pickin' Parlor 7 - 10 p.m.; $5 donation
SUNDAY, OCTOBER 18:
Craft & Kvell at Katie & Irwin Kahn Jewish Community Center 8:30 a.m. - 5:30 p.m.; $5
Indie Spirit Concert at Columbia Museum of Art 2 - 5 p.m.; Free admission
Queen of Hearts at Bill's Music Shop & Pickin' Parlor 2:30 p.m.; $10
The Great American Songbook at Harbison Theatre at Midlands Technical College 3:30 p.m.; $29
ALL WEEKEND:
Boo at the Zoo at Riverbanks Zoo and Garden Friday - Sunday 6 - 9 p.m.; $8 - $12
South Carolina State Fair at South Carolina State Fairgrounds Friday 11 a.m. - 10 p.m., Saturday 10 a.m. - 10 p.m., Sunday 12 - 10 p.m.; $7 - $10
Hall of Horrors Haunted Attraction at 1153 Walter Price Street Friday - Sunday 7:30 p.m.; $10
Terror Falls Haunted Farm at Terror Falls Haunted Farm Friday and Saturday 7:30 p.m.; $15 cash only
Scarecrows in the Garden Exhibit at Robert Mills House & Gardens all day; Free admission
701 CCA South Carolina Biennial 2015 Part I at 701 Center for Contemporary Art Friday and Saturday 11 a.m. - 5 p.m., Sunday 1 - 5 p.m.; Free admission
Exhibition "Captured: The Photography of Seven" at Gallery West Friday and Saturday 11 a.m. - 7 p.m., Sunday 10 a.m. - 2 p.m.; Free admission
Paths of Destruction: Sherman's Final Campaign at South Carolina Confederate Relic Room & Military Museum Friday and Saturday 10 a.m. - 5 p.m., Sunday 1 - 5 p.m.; $2 - $5
Columbia Museum of Art has a variety of ongoing exhibits open Friday 11 a.m. - 5 p.m., Saturday 10 a.m. - 5 p.m., Sunday 12 - 5 p.m.; $12
• Georgia O'Keeffe: Her Carolina Story
• Independent Spirits: Women Artists of South Carolina
• The Art of Joseph Norman
South Carolina State Museum has a variety of ongoing exhibits open Friday 10 a.m. - 5 p.m., Saturday 10 a.m. - 6 p.m., Sunday 12 - 5 p.m.; $5 - $7
• Julius Caesar: Roman Military, Might and Machines
• Time and Place: The Artwork of James Fowler Cooper
• Threads: The Story in Our Clothes
• Carolina Makers