Columbia, SC is a one-stop shop for visitors who want to sashay with Swan Lake, shuck oysters at Lake Carolina and sprint through the historic USC horsehoe. Check out these famously hot weekend events below and don't forget to browse our calendar of events for even more happening in the New Southern Hot Spot.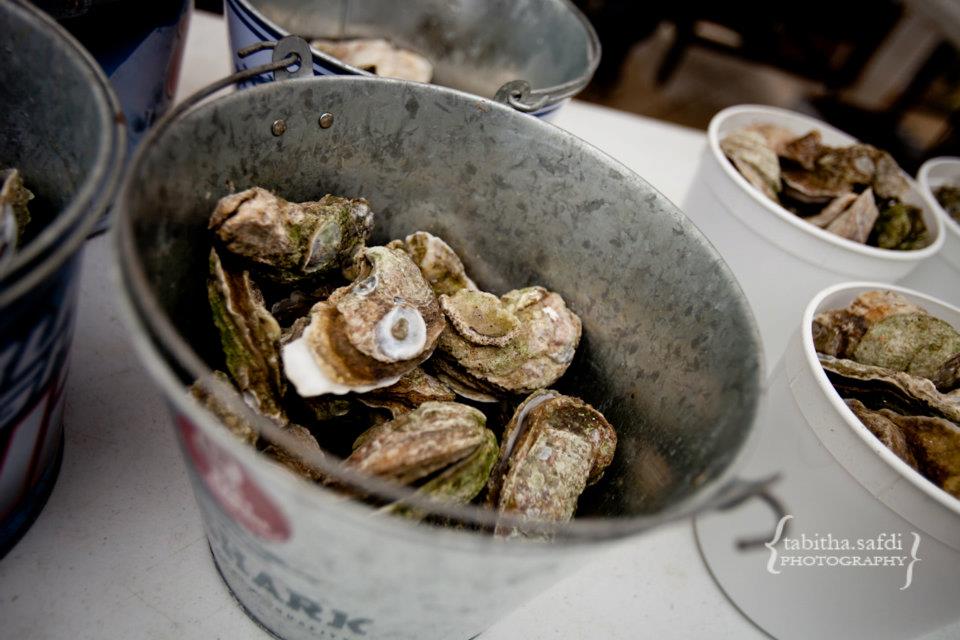 Photo by Lake Carolina
The New Artistic Hot Spot
Venture into a beautiful world of magic and grace with one of the greatest classical ballets, Swan Lake starring 16-year-old ballet prodigy Nations Wilkes-Davis. Groove with Maze, an American soul, quiet storm band featuring Frankie Beverly. Want to support the arts? Two USC plays are on the marquee this weekend: Translations which explores the troubled lives of those caught in a profoundly complicated, shifting political and cultural landscape and The Trojan Women which compares centuries-old Greek battle stories to our war-torn present day. Then, slip on something fancy for one of the top operas of all time, Puccini's La Boheme. Finally, let the kids join in on the theatrical fun at Bunnicula, a hair-raising musical mystery based on the popular book by the same name.
The New Athletic Hot Spot
Sprint through the picturesque USC campus during the inaugural Gamecocks Run, a unique health and wellness event for all cocky fanatics. Keep up your support of the garnet and black at the USC Men's Basketball Game against Mississippi State and the USC Baseball Game against their orange striped rival, Clemson. Is it a bird? Is it a plane? No, it's a Frisbee! Watch as hundreds of theses flying plastic discs soar through the air during the 26th Annual Earlewood Classic Disc Golf Tournament.
The New Festival Hot Spot
Begin your happily ever after at the 34th annual St. Andrews Woman's Club Bridal Showcase. Veils, Venues, Vows and More will feature more than 100 booths to help you plan your perfect wedding. Then, it's shuckin' time at the Lake Carolina Oyster Roast so feast on fresh local oysters, finger licking good southern cuisine and funky live bands. Finally, bring the whole family to the 26th Annual Harambee Festival for a day of gospel music, empowerment workshops and an African Village of hard-to-find trinkets.
Check out our daily guide below. For more things to do around Columbia, SC, visit our calendar of events!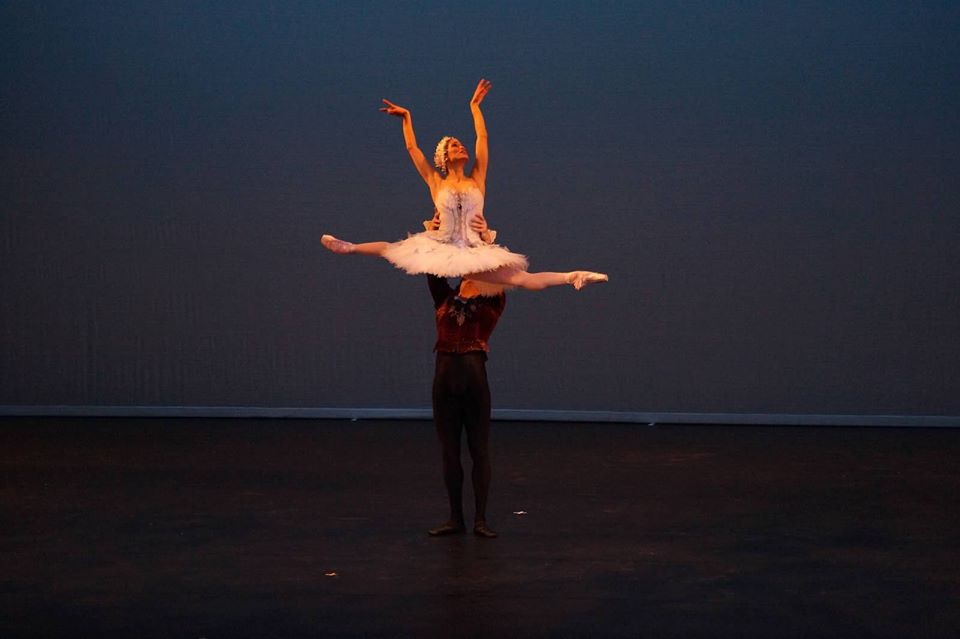 Photo by Columbia Classical Ballet
FRIDAY, FEBRUARY 27
Maze featuring Frankie Beverly at Township Auditorium 8 p.m.; $49.50 - $76
USC Theatre: Translations at Long Street Theatre 8 p.m.; Student: $12, USC Faculty/Staff, Military, Seniors 60+: $16, General Public: $18
SATURDAY, FEBRUARY 28
26th Annual Harambee Festival and Community Choir Concert at Benedict College 9:30 a.m. - 5:30 p.m.; free admission
Columbia Classical Ballet Presents Swan Lake at Koger Center for the Arts 7:30 p.m.; $33, $26, $16, $6
Gamecocks Run 6K at Colonial Life Arena 8 a.m.
Timbuktu at EdVenture Children's Museum 9 a.m. - 5 p.m.; $11.50
USC Men's Basketball at Colonial Life Arena 6 p.m.; Lower Level $20, Upper Level $14
The Palmetto Opera presents "La Boheme" at Koger Center for the Arts 7 p.m.; $45, $25
Soda City Market at 1400 Block of Main Street 9 a.m. - 1 p.m.; Free admission
Tours at South Carolina State House 9 a.m. - 4:30 p.m.; Free admission

SUNDAY, MARCH 1
Lake Carolina Oyster Roast at Lake Carolina 4 p.m. - 7 p.m.; All You Can Eat Pass $40 at door | $35 in advance, Children 12 and Under $5 & 3 and under free
USC Baseball vs. Clemson at Carolina Stadium noon
St. Andrews Woman's Club Bridal Showcase at South Carolina Fairgrounds 1 p.m. - 5 p.m.; $8
26th Annual Harambee Festival and Community Choir Concert at Benedict College 9:30 a.m. - 4 p.m.; free admission
ALL WEEKEND
26th Annual Earlewood Classic Disc Golf Tournament: AM Weekend at Earlewood Disc Golf Course Recurring daily Thursday - Sunday
USC Lab Theatre: The Trojan Women at Booker T. Washington High School Thursday - Sunday; $5
Courage: The Vision to End Segregation and the Guts to Fight for It at South Carolina State Museum Recurring daily; free with museum admission
"Bunnicula" at Columbia Children's Theatre Friday 7 p.m., Saturday 10:30 a.m., 2 p.m. & 7 p.m. & Sunday 3 p.m.; $10
And Still I Rise: Celebration of African-American Artists at Various Locations Thursday - Saturday; Some events are free, but require tickets
Finding Freedom's Home: Archaeology at Mitchelville at South Carolina State Museum Starting Feb. 14, recurring daily 10 a.m. - 5 p.m.
"Father and Son: The Legacy of Randy and Lyon Hill" at Gallery West Thursday - Saturday 11a.m. - 7 p.m. & Sunday 11 a.m. - 4 p.m.; free admission
Impressions of Chimneyville: Columbia's Civil War Destruction at The Gallery at City Hall Friday - Sunday 8:30 a.m. - 5 p.m.; free admission
Frank Poor: Displaced at 701 Center for Contemporary Art Thursday - Friday 11 a.m. - 5 p.m., Saturday 9 a.m. - 5 p.m. & Sunday 1 p.m. - 5 p.m.; free admission
Paths of Destruction: Sherman's Final Campaign at South Carolina Confederate Relic Room and Military Museum Thursday - Saturday 10 a.m. - 5 p.m. & First Sunday 1 - 5 p.m.; $5 general, $4 for military and seniors & $2 for children under 12
From Landrum to Leeds: Common Ceramics in 19th-Century Columbia at Robert Mills House & Gardens Thursday - Sunday 12 - 4 p.m.; $4 - $8
Prideful Possessions: A South Carolina Silver Sampler at Robert Mills House & Gardens Thursday - Saturday 10 a.m. - 4 p.m., Sunday 1 - 5 p.m.; $4 - $8
Traditions, Change, and Celebration: Native Artists of the Southeast at McKissick Museum Thursday and Friday 8:30 a.m. - 5 p.m., Saturday 11 a.m. - 3 p.m.; Free admission
Modern and Contemporary Art from the Collection at Columbia Museum of Art Thursday - Friday 11 a.m. - 5 p.m., Saturday 10 a.m. - 5 p.m. & Sunday noon - 5 p.m.; $12
South Carolina State Museum has a variety of ongoing exhibits open Thursday and Friday 10 a.m. - 5 p.m., Saturday 10 a.m. - 6 p.m., Sunday 12 - 5 p.m.; $5 - $7