A slew of exciting summertime events are in store this weekend! Check out our roundup below, then take a look through our calendar of events for even more happenings in Columbia, SC.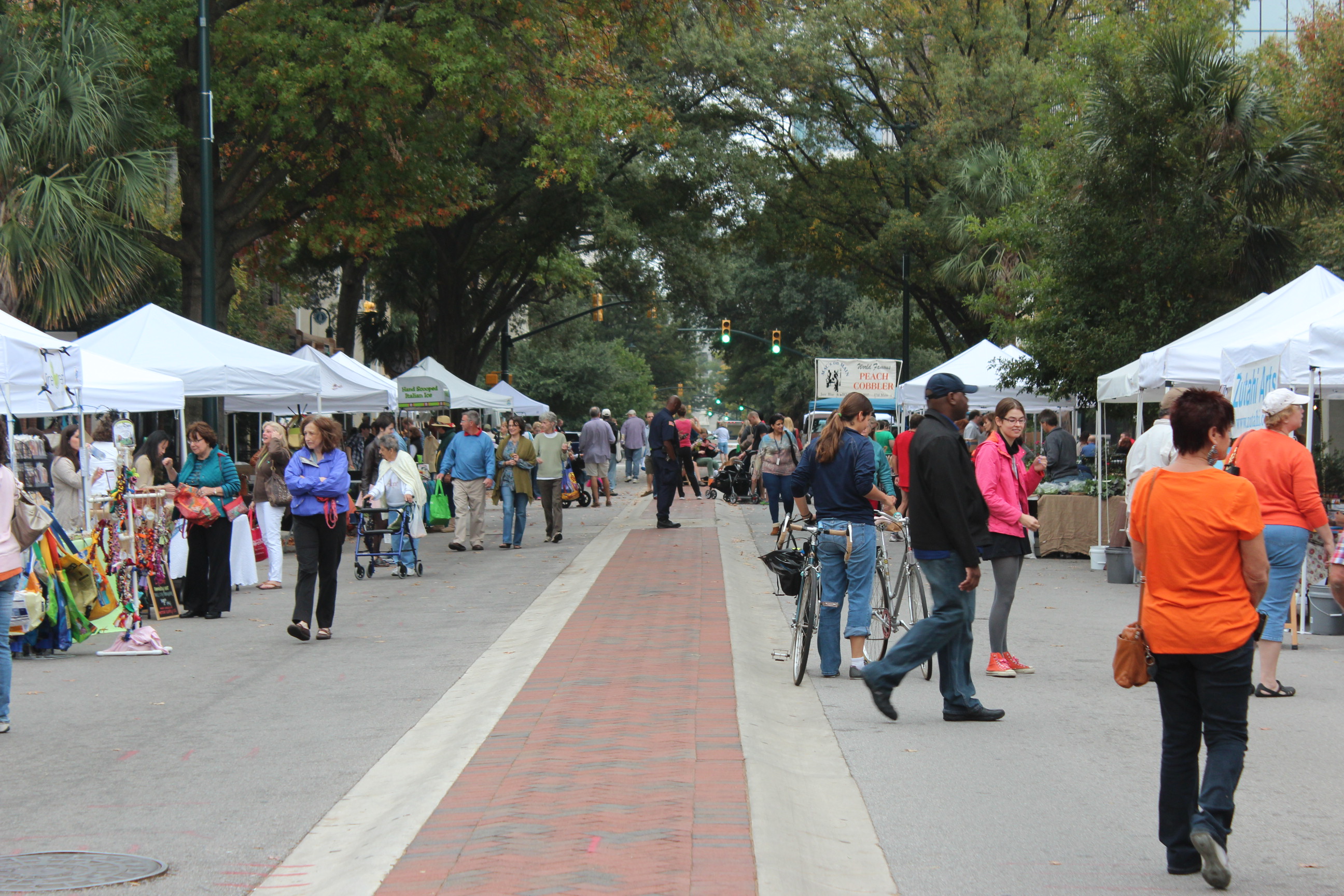 The New Southern Hot Spot
Spend time with friends, family or your significant other this weekend as you explore all the different events going on around town!
Gather your squad for a night out on the town! Check out Friday Night Laser Lights, Every Wear Fashion Explosion, Ying Yang Twins or "Green Day's American Idiot."
Make new family memories this weekend. Go see a baseball game together as the Lexington Blowfish take on the Asheboro Copperheads Friday night. Spend the day at EdVenture Children's Museum for Summertime Saturdays and Blooming Butterflies, then enjoy a live production of the family favorite, "Disney's The Little Mermaid."
Spend some time with your sweetie! Go for a sunny stroll through Soda City Market or enjoy a romantic evening under the stars at the Summer Movie Series.
Check out our daily guide below. For more things to do around Columbia, SC, visit our calendar of events!
FRIDAY, JULY 22:
Lexington Blowfish vs. Asheboro Copperheads at Lexington County Blowfish 7 p.m.; $6 - $9
Summer Movie Series at Riverfront Park 7:30 p.m.; Free admission
Friday Night Laser Lights at South Carolina State Museum 8 p.m., 9 p.m. and 10 p.m.; $6 - $8
SATURDAY, JULY 23:
Soda City Market at City Center/ Main Street 9 a.m. - 1 p.m.; Free admission
South Carolina State House Tours at South Carolina State House 9 a.m. - 4:30 p.m.; Free admission
Summertime Saturdays at EdVenture Children's Museum 9 a.m. - 5 p.m.; $11.50
The Haynes Bluegrass Series at The Haynes Auditorium Jam Session: 4:30 - 6:30 p.m., Open Stage: 6:30 p.m., Bluegrass Shows: 7:15 p.m. and 8:15 p.m.; $7
Every Wear Fashion Explosion at Columbia Metropolitan Convention Center 6 p.m.; $10 - $25
Ying Yang Twins at Music Farm Columbia 9 p.m.; $31.75
SUNDAY, JULY 24:
Gallery Tour: Highlights of the CMA Collection at Columbia Museum of Art 2 p.m.; Free admission
ALL WEEKEND:
"Disney's The Little Mermaid" at Town Theatre Friday and Saturday 8 p.m., Sunday 3 p.m.; $15 - $25
"Green Day's American Idiot" at Trustus Theatre Friday and Saturday 8 p.m., Sunday 3 p.m.; $25 - $35
Mike Epps at The Comedy House Friday 7:30 p.m. and 9:30 p.m., Saturday 6:30 p.m., 9 p.m. and 11:30 p.m. and Sunday 7 p.m.; $45 - $60
Carolina Aquatics: SC Long Course State Championships at University of South Carolina Natatorium Friday - Sunday 8:30 a.m.
Blooming Butterflies at EdVenture Children's Museum Friday and Saturday 9 a.m. - 5 p.m., Sunday 12 - 5 p.m.; $10.50 - $11.50
Historic Columbia Historic House Museum Tours at Historic Columbia Friday and Saturday 10 a.m. - 3 p.m., Sunday 1 - 4 p.m.; $4 - $28
Route to (Re)settlement at Mann-Simons Site Friday and Saturday 1 - 4 p.m.
Columbia Museum of Art has a variety of ongoing exhibits open Friday 11 a.m. - 5 p.m., Saturday 10 a.m. - 5 p.m., Sunday 12 - 5 p.m.; $12
• Spoken: Portraits in Black
• Big & Bold: Selections from the Collection
• Daufuskie Memories
South Carolina State Museum has a variety of ongoing exhibits open Friday 10 a.m. - 5 p.m., Saturday 10 a.m. - 6 p.m., Sunday10 a.m. - 5 p.m.; $6.95 - $8.95
• RACE: Are We So Different? 
• Art: A Collection of Collections
McKissick Museum has a variety of ongoing exhibits open Friday 8:30 a.m. - 5 p.m., Saturday 11 a.m. - 3 p.m.; Free admission
• Richard Burnside: Who is King? 
• On Air in South Carolina: Preserving Radio and Television History at the SCBA Archives