We're in for a #famouslyhot weekend packed with all kinds of fun spring activities! Continue reading for our roundup below, then take a look through our calendar of events for even more that's going on in Columbia, SC!
The New Southern Hot Spot
This weekend is full of events, festivals and more that truly showcase the diverse options Columbia has to offer. The Indie Grits Festival is back this weekend for its 10th year. Attendees can view films, enjoy concerts, chow down on some hearty local barbecue and more, all with free admission. Root for Columbia's newest home team! The brand new Spirit Communications Park is celebrating its opening weekend as the Columbia Fireflies take on Greenville. Sunday sees the return of The Big Nosh, so get your fill of latkes and pastrami at this beloved annual event. Experience the phenomenon that is quidditch at the US Quidditch Cup 9, the Harry Potter-inspired sport's national championship tournament. On Friday, start off with a Happy Hour History Tour led by Historic Columbia before being dazzled at the 11th Annual Ballet Stars of New York Gala Performance. Get up bright and early for a Saturday morning run! You can either push yourself through a challenging course at the Quarry Crusher Run or just have some fun at The Color Run. Then stop by Soda City Market for a well-deserved breakfast of champions. There's plenty for the kids this weekend, too. Disney on Ice: Frozen, Week of the Young Child and performances of "Seussical" are all going on around town. Finally, get a dose of an unfamiliar culture at the Columbia International Festival.
Check out our daily guide below. For more things to do around Columbia, SC, visit our calendar of events!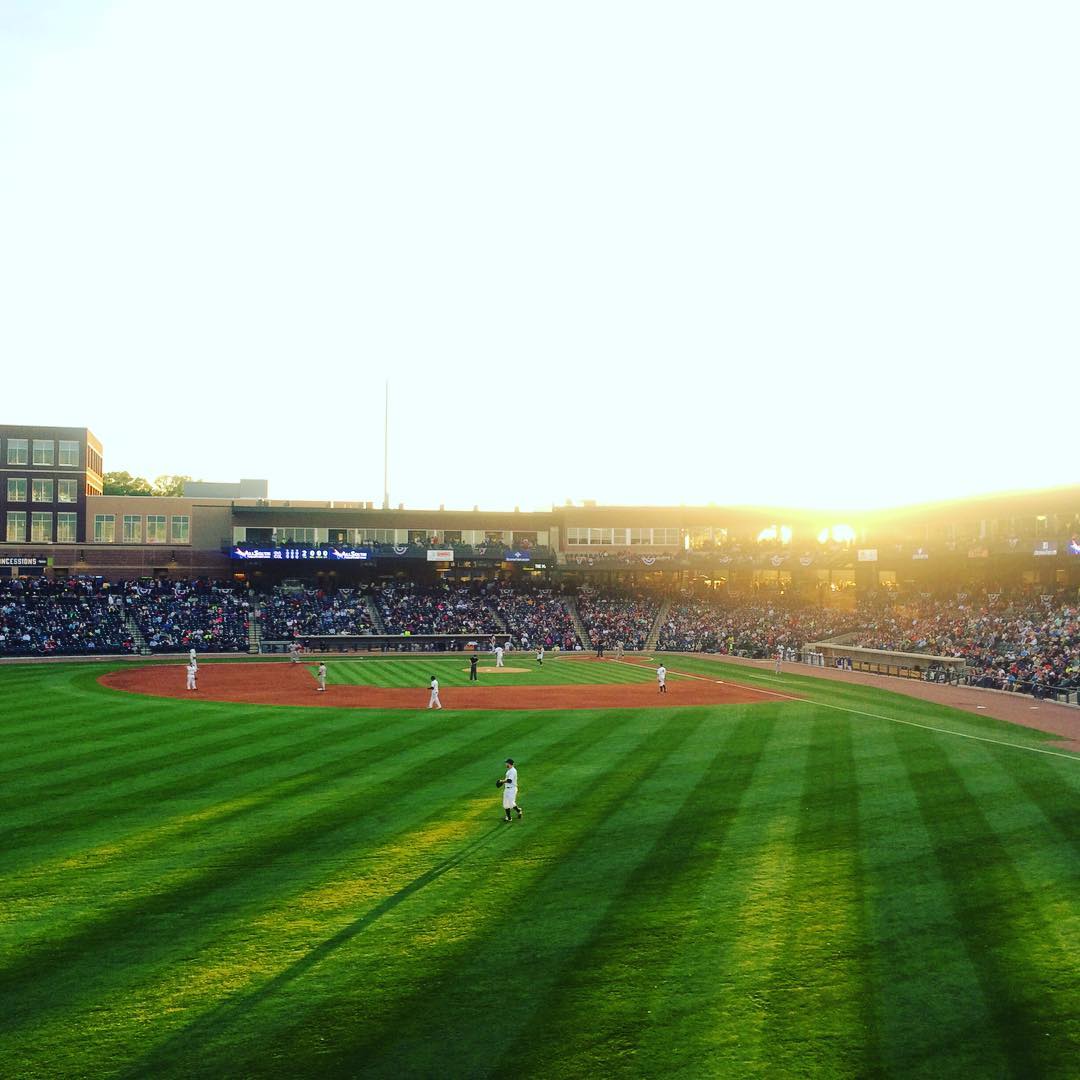 FRIDAY, APRIL 15:
Happy Hour History Tour at City Center/ Main Street 5:30 - 7 p.m.; $20 - $25
11th Annual Ballet Stars of New York Gala Performance at Koger Center for the Arts 7 p.m.; $15 - $35
SATURDAY, APRIL 16:
Quarry Crusher Run at Columbia Quarry - Vulcan Materials Company 8 a.m.; $40 - $50
The Color Run at Finlay Park 9 a.m.; $14.99 - $44.99
Soda City Market at City Center/ Main Street 9 a.m. - 1 p.m.; Free admission
South Carolina State House Tours at South Carolina State House 9 a.m. - 4:30 p.m.; Free admission
"Aladdin" at Columbia Marionette Theatre 11 a.m. and 3 p.m.; $5
10th Annual Haynes Bluegrass Festival at Leesville Park 1 p.m.; $20
Miss Naturally Crowned Carolina at Midlands Technical College Airport Campus Auditorium 6 - 9 p.m.; $25
SC Philharmonic Presents "The Rite of Spring" at Koger Center for the Arts 7:30 p.m.; $17 - $47
SUNDAY, APRIL 17:
The Big Nosh at 6719 N. Trenholm Road 11 a.m. - 3 p.m.; Free admission
Gallery Tour: Highlights of the CMA Collection at Columbia Museum of Art 2 p.m.; Free admission
USC Center for Performance Experiment Presents "Balance" at 718 Devine Street 8 p.m.; Free admission
ALL WEEKEND:
Indie Grits Festival at Nickelodeon Theatre Friday - Sunday varying times; Free admission
US Quidditch Cup 9 at Palmetto Health Fields at Saluda Shoals Park Saturday 8 a.m. - 8:20 p.m., Sunday 8:30 a.m. - 7:10 p.m.; $12 - $155
Fireflies vs. Greenville - Opening Weekend at Spirit Communications Park Friday and Saturday 7:05 p.m., Sunday 2:05 p.m.
Columbia International Festival at South Carolina State Fairgrounds Saturday 10 a.m. - 7 p.m., Sunday 12 - 6 p.m.; $7
Disney on Ice: Frozen at Colonial Life Arena Friday 10:30 a.m. and 7 p.m., Saturday 11 a.m., 3 p.m. and 7 p.m., Sunday 3 p.m.; $16 - $58
Week of the Young Child at EdVenture Children's Museum Friday and Saturday 9 a.m. - 5 p.m.; $10.50 - $11.50
"Seussical" at Columbia Children's Theatre Friday 7 p.m., Saturday 10:30 a.m., 2 p.m. and 7 p.m., Sunday 3 p.m.; $5 - $10
Ragin Cajun - John Morgan at The Comedy House Friday 8 p.m. and 10:30 p.m., Saturday 7 p.m. and 9:30 p.m., Sunday 7 p.m.; $10
WOW Improve Theatre at 5816 Shakespeare Road, Suite A Friday 8 p.m., Saturday 5 p.m. and 8 p.m., Sunday 4 p.m.; $10 - $15
"Chitty Chitty Bang Bang" at Village Square Theatre Friday and Saturday 7:30 p.m., Sunday 3 p.m.; $13 - $19
"Squirrel Stole My Underpants" at Columbia Marionette Theatre Friday 7 p.m., Saturday 11 a.m. and 3 p.m.; $5
USC School of Theatre and Dance Present "The Tempest" at Drayton Hall Theatre Friday and Saturday 8 p.m., Sunday 3 p.m.; $12 - $18
Dinos: The Big Dig at EdVenture Children's Museum Friday and Saturday 9 a.m. - 5 p.m., Sunday 12 - 5 p.m.; $10.50 - $11.50
Historic Columbia Historic House Museum Tours at Historic Columbia Friday and Saturday 10 a.m. - 3 p.m., Sunday 1 - 4 p.m.; $4 - $28
Columbia Museum of Art has a variety of ongoing exhibits open Friday 11 a.m. - 5 p.m., Saturday 10 a.m. - 5 p.m., Sunday 12 - 5 p.m.; $12
• REMIX: Themes & Variations in African American Art
• Spoken: African American Art from the Collection
South Carolina State Museum has a variety of ongoing exhibits open Friday 10 a.m. - 5 p.m., Saturday 10 a.m. - 6 p.m., Sunday 12 - 5 p.m.; $5 - $7
• Art: A Collection of Collections
• Holocaust Remembered
• Julius Caesar: Roman Military, Might and Machines
• Time and Place: The Artwork of James Fowler Cooper
McKissick Museum has a variety of ongoing exhibits open Friday 8:30 a.m. - 5 p.m., Saturday 11 a.m. - 3 p.m.; Free admission
• On Air in South Carolina: Preserving Radio and Television History at the SCBA Archives
• Heard at Every Turn: Traditional Music in South Carolina
• Identi-Tee: Beyond the White T-Shirt