FRIDAY, JANUARY 4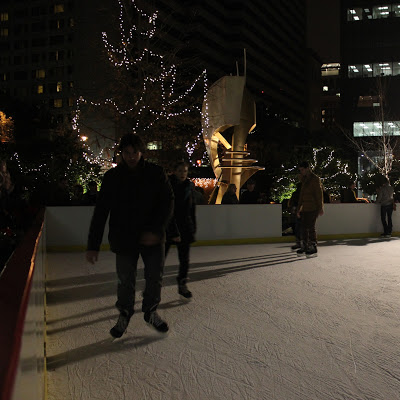 Big news! Main Street Ice may remain open until January 21, instead of closing this weekend as originally scheduled. We would certainly look forward to a few more famously hot ice skating trips on Columbia's Main Street. Adults $10 and children $8.
11:00 am - 10:00 pm
No, we didn't forget to insert the title -- that's actually the musical's name. The musical about two writers writing a musical about a musical. (Got it?) Such is the story of Jeff and Hunter, two playwrights in New York preparing a script for submission to a festival. Friends help. Fun and music ensue. Tickets are $13.50-$27.00.
Performances through January 12; 8:00 pm performance on Friday
It's beautiful. It's historic.
And it's open this Saturday for free guided tours
. Learn more about the history of South Carolina, Columbia and one of SC's landmark buildings. Find out more on our
blog
.
Free to the public.
Tours begin at 9:30 am
Polar Bear Plunge
 at 
Lake Carolina
Take the cold plunge into Lake Carolina and then enjoy refreshments and music after the big dip. 
$10 donation is encouraged.
10:00 am - 12:00 pm
We're sad to see it go! January 5th is the last day of this must-see exhibit celebrating one of the most famous artists from the 20th century, Mark Rothko. Learn about what influenced his work and how he progressed as an artist. Admission is $5-$10.
10:00 am - 5:00 pm; 1:00 pm gallery tour
Big Tree Walk
at
Congaree National Park
Enjoy this off-the-trail walk at South Carolina's only national park. Led by one of the "founding fathers" of Congaree National Park, the Big Tree Walk is sure to be a treat. Dress for surprisingly cool weather and bring snacks and a drink.
Free; call 803.776.4396 to register.
1:00 pm - 4:00 pm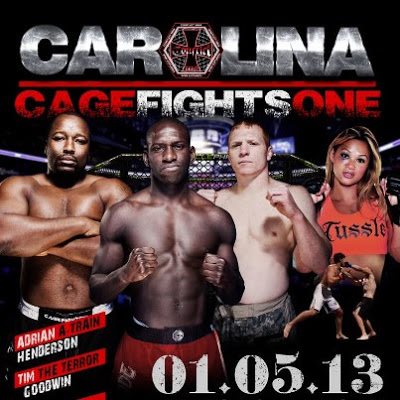 Carolina Cage Fights One
at
Township Auditorium
Conflict Mixed Martial Arts (MMA) Promotions presents what will be a knockdown battle for South Carolina's Bantamweight title. Tim "The Terror" Goodwin and Matt "The Spiderman" Tran will storm the cage this Saturday.
Ticket prices | Orch - C and D: $40.50; FBAA and FBAJ: $40.50; FBAB and FBAI: $25.50
.
7:30 pm
SUNDAY, JANUARY 6 
1:00 pm - 5:00 pm 
WNOK Bridal Expo
at
Columbia Metropolitan Convention Center
It's a one-stop shop for brides-to-be planning their big day! Read more on
Columbia Metropolitan Convention Center's blog
.
Admission is $8 for adults, children 12 and under free.
1:00 pm - 5:00 pm
Legendary actor Anthony Hopkins plays legendary film director Alfred Hitchcock in this buzz-worthy movie about love and the making of Psycho. General admission is $8.
Through January 10, 3:00 pm matinee on Sunday