Be thankful for time spent with family and friends this weekend whether it's at the South Carolina vs. Clemson game, one of our world-class museums or supporting local shops for Small Business Saturday. Read on for our roundup below, then check out our calendar of events for all that's going on in Columbia, SC.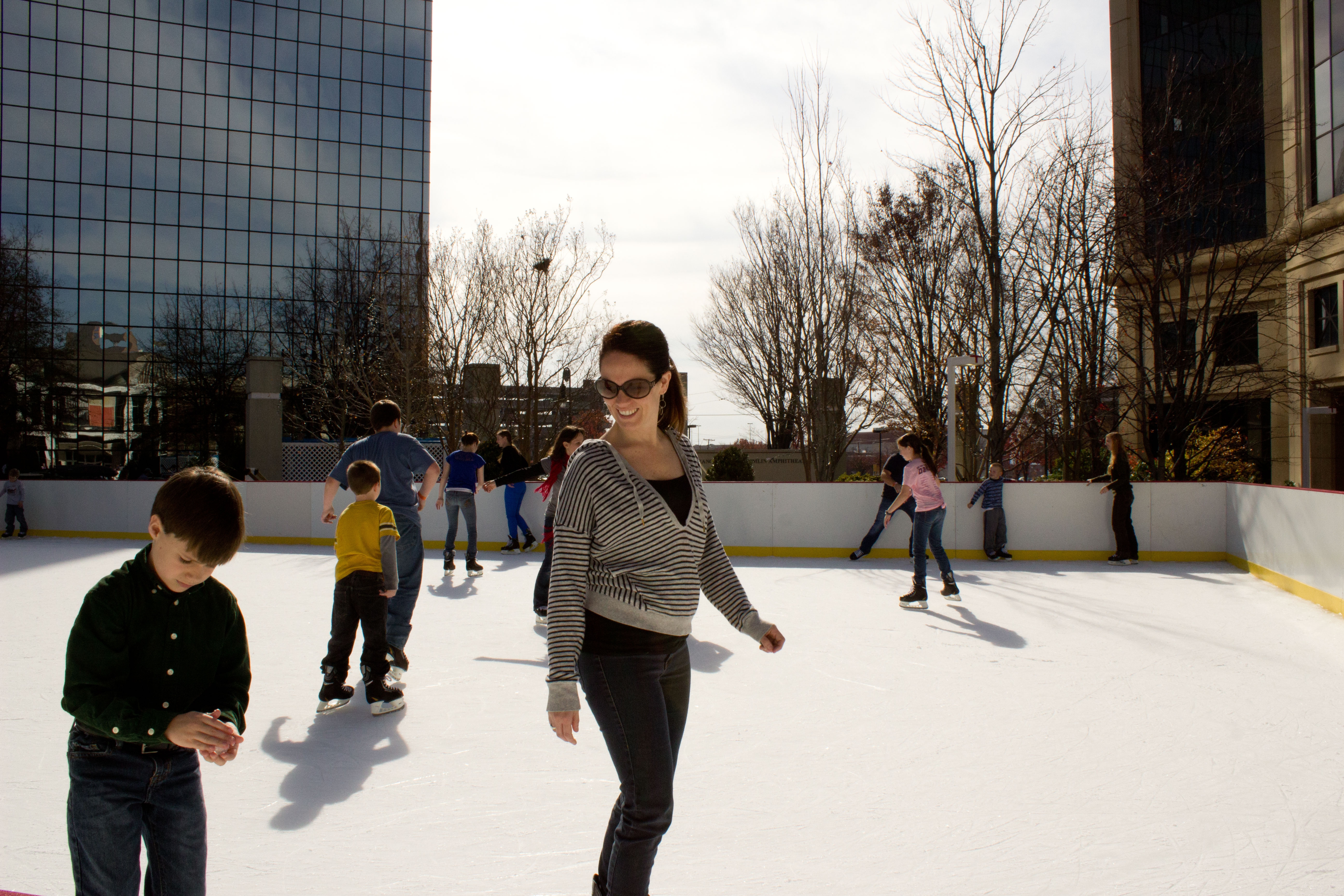 The New Holiday Hot Spot
Thanks have been given, turkey has been gobbled up and now holiday events are in full force. Feel the wind in your hair as you glide around the rink at Main Street Ice or tube down the 25 ft. Sled Hill at Snowville. Let the twinkle of millions of lights dazzle you at Holiday Lights on the River and Lights Before Christmas. You'll have visions of sugar plums dancing in your head at Carolina Ballet's "The Nutcracker Ballet" and be laughing all night at "The Great American Trailer Park Christmas Musical." You don't need the Ghost of Christmas Past to see how people celebrated the holidays in Columbia back in the day. Take a Holiday Tour of Historic House Museums with Historic Columbia to learn all you want to know! Finally, get a jump start on your holiday shopping at Soda City Market for unique, handmade gifts.
Check out our daily guide below. For more things to do around Columbia, SC, visit our calendar of events.
FRIDAY, NOVEMBER 27:
SC Rivalry Run at Tin Roof 10 a.m.; $30 - $45
USC Men's Basketball vs. Lipscomb at Colonial Life Arena 2 p.m.; $14 - $20
Friday Bluegrass & Acoustic Open Stage & Jam at Bill's Music Shop & Pickin' Parlor 6 p.m. - 12 a.m.; $5 donation
SATURDAY, NOVEMBER 28:
Soda City Market at Main Street 9 a.m. - 1 p.m.; Free admission
South Carolina State House Tours at South Carolina State House 9 a.m. - 4:30 p.m.; Free admission
South Carolina Gamecocks Football vs. Clemson at Williams-Brice Stadium 12 p.m.
Saturday Classic Country Music Jamboree & Dancing at Bill's Music Shop & Pickin' Parlor 7 - 10 p.m.; $5 donation
ALL WEEKEND:
Main Street Ice at Boyd Plaza Friday 4 - 10 p.m., Saturday 10 a.m. - 10 p.m., Sunday 1 - 9 p.m.; $5 - $10
Holiday Lights on the River at Saluda Shoals Park 6 - 10 p.m.; $15 - $40
Carolina Ballet's "The Nutcracker Ballet" at Township Auditorium Friday 7:30 p.m. and Sunday 3 p.m.; $12.50 - $20.50
Lights Before Christmas at Riverbanks Zoo & Garden 5 - 9 p.m.; $8 - $10
Snowville at EdVenture Children's Museum Friday and Saturday 9 a.m. - 5 p.m., Sunday 12 - 5 p.m.; $10.50 - $11.50
Holiday Tours of Historic House Museums at Historic Columbia Friday and Saturday 10 a.m. - 4 p.m., Sunday 1 - 5 p.m.; $2.59 - $6
"The Great American Trailer Park Christmas Musical" at Trustus Theatre Friday and Saturday 8 p.m., Sunday 3 p.m.; $25 - $35
Ambrose Jones at The Comedy House Friday 8 p.m. and 10 p.m., Saturday 7 p.m. and 9:30 p.m., Sunday 7 p.m.; $15
Paths of Destruction: Sherman's Final Campaign at South Carolina Confederate Relic Room and Military Museum Friday and Saturday 10 a.m. - 5 p.m.; $2 - $5
Columbia Museum of Art has a variety of ongoing exhibits open Friday 11 a.m. - 5 p.m., Saturday 10 a.m. - 5 p.m., Sunday 12 - 5 p.m.; $12
• Georgia O'Keeffe: Her Carolina Story
• Independent Spirits: Women Artists of South Carolina
• The Art of Joseph Norman
South Carolina State Museum has a variety of ongoing exhibits open Friday 10 a.m. - 5 p.m., Saturday 10 a.m. - 6 p.m., Sunday 12 - 5 p.m.; $5 - $7
• Star of Bethlehem
• The Polar Express 4D Experience
• Julius Caesar: Roman Military, Might and Machines
• Time and Place: The Artwork of James Fowler Cooper
• Threads: The Story in Our Clothes
• Carolina Makers