With the return of a signature festival, a brand new event and more, this weekend is another one for the books! Keep reading for our roundup below, then check out our calendar of events for even more that's happening in Columbia, SC.
The New Southern Hot Spot
From culinary and cultural offerings to exploring history and the arts, there's much to experience in Columbia this weekend! Start things off Saturday morning with some breakfast and a stroll through Soda City Market. Then, the game is afoot! Celebrate National Travel and Tourism Week by putting your clue-cracking skills to the test during the first-ever Famously Hot Scavenger Hunt. After you've finished the hunt and worked up your appetite, get your fill of a Cajun favorite at the 11th annual Rosewood Crawfish Festival. Wind down in the evening at Rhythm on the River to see Elliott & the Untouchables perform. Delve into Main Street's past this Sunday for Second Sunday Stroll: Jewish Merchants, Past and Present, in Columbia's Commercial District. Don't forget to spend some time with mom! Kick back with a glass of wine for the second installment of the Pack the Porch Wine Series or go see a show together. Lake Murray Symphony Orchestra Presents "Concertos & Cupcakes," JamFest 2K16 The Mother's Day Edition, "The Addams Family - A New Musical," "Seussical" and "Kimi Maeda's The Ephemera Trilogy" are all hitting the stage this weekend. Finally, the butterflies are back! EdVenture's popular exhibit, Blooming Butterflies, is now open for the season.
Check out our daily guide below. For more things to do around Columbia, SC, visit our calendar of events!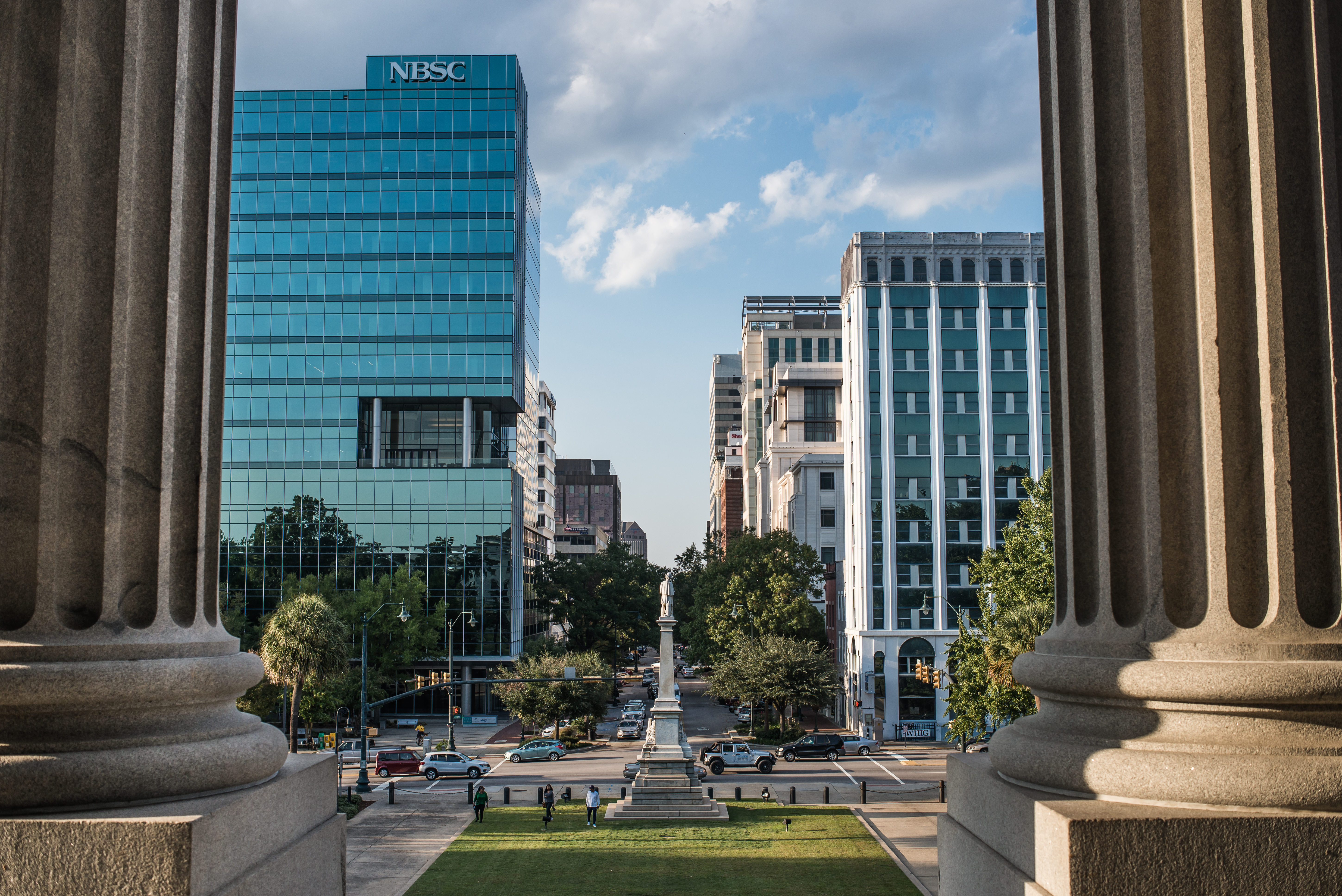 SATURDAY, MAY 7:
Soda City Market at City Center/ Main Street 9 a.m. - 1 p.m.; Free admission
South Carolina State House Tours at South Carolina State House 9 a.m. - 4:30 p.m.; Free admission
Famously Hot Scavenger Hunt at Columbia Metropolitan Convention Center 10 a.m. - 1 p.m.; Free admission
Rosewood Crawfish Festival at Rosewood 11 a.m. - 8 p.m.; $10 - $15
"Aladdin" at Columbia Marionette Theatre 11 a.m. and 3 p.m.; $5
Rhythm on the River at Wyman M. "Mac" Rich Riverwalk Park & Amphitheater 6 - 9 p.m.; Free admission
SUNDAY, MAY 8:
Second Sunday Stroll: Jewish Merchants, Past and Present, in Columbia's Commercial District at City Center/ Main Street 2 p.m.; $5 - $8
Gallery Tour: Highlights of the CMA Collection at Columbia Museum of Art 2 p.m.; Free admission
Pack the Porch Wine Series at Enoree River Winery 2:30 - 5:30 p.m.; Free admission
Lake Murray Symphony Orchestra Presents "Concertos & Cupcakes" at Harbison Theatre at Midlands Technical College 3:30 p.m.; Free admission
JamFest 2K16 The Mother's Day Edition at Township Auditorium 7 p.m.; $46 - $76
ALL WEEKEND:
Blooming Butterflies at EdVenture Children's Museum Friday and Saturday 9 a.m. - 5 p.m., Sunday 12 - 5 p.m.; $10.50 - $11.50
Route to (Re)settlement at Mann-Simons Site Friday - Sunday 1 - 4 p.m.
"The Addams Family - A New Musical" at Town Theatre Friday and Saturday 8 p.m., Sunday 3 p.m.; $15 - $25
"Seussical" at Harbison Theatre at Midlands Technical College Friday 7 p.m., Saturday 2 p.m.; $10
"Kimi Maeda's The Ephemera Trilogy" at Trustus Theatre Friday and Saturday 8 p.m.; $25
Historic Columbia Historic House Museum Tours at Historic Columbia Friday and Saturday 10 a.m. - 3 p.m., Sunday 1 - 4 p.m.; $4 - $28
REMIX: Themes and Variations in African American Art at Columbia Museum of Art Friday 11 a.m. - 5 p.m., Saturday 10 a.m. - 5 p.m., Sunday 12 - 5 p.m.; $12
South Carolina State Museum has a variety of ongoing exhibits open Friday 10 a.m. - 5 p.m., Saturday 10 a.m. - 6 p.m., Sunday 12 - 5 p.m.; $5 - $7
• Art: A Collection of Collections
• Julius Caesar: Roman Military, Might and Machines
• Time and Place: The Artwork of James Fowler Cooper
McKissick Museum has a variety of ongoing exhibits open Friday 8:30 a.m. - 5 p.m., Saturday 11 a.m. - 3 p.m.; Free admission
• Richard Burnside: Who is King?
• On Air in South Carolina: Preserving Radio and Television History at the SCBA Archives
• Heard at Every Turn: Traditional Music in South Carolina