Spring is in full bloom in Columbia, SC and with it comes outdoor events, the inspiration for incredible art and a general sense of relief that the cold winter months are behind us. So get into the "spring" of things and take part in some of the famously hot happenings this weekend! Read through our roundup of events below and check out our calendar of events for the complete rundown of everything going on in The New Southern Hot Spot!
The New Artistic Hot Spot
Art is in the air this weekend. Appreciate its beauty as you meander through the Cayce Festival of the Arts and get an inside look at artists' processes during Columbia Open Studios. Have something special made for you and the kids at the Clay Rice Silhouette Cutting, then enjoy a show together at Columbia Marionette Theatre or Columbia Children's Theatre. Finally, strut your junk on the catwalk at Runaway Runway, a dazzling fashion show extravaganza of re-imagined objects that will leave you mesmerized.
The New Music Hot Spot
No matter your musical tastes, the Columbia region has an option for everyone this weekend. Spend your Friday evening with Johnny Mathis at the Koger Center before kicking off the season of outdoor concerts at the River Rocks Music Festival on Saturday. Don't forget the popcorn! Let the famous music of your favorite films move you as it's played by the SC Philharmonic at At The Movies Saturday night. Baritones, Tenors and Sopranos, oh my! Get your opera on all weekend long at Opera at USC: An Evening of One Acts.
The New Historic Hot Spot
Whether letting your jaw drop at the breathtaking architecture and design of the South Carolina State House or participating in the Historic Elmwood Park Tour of Homes, Columbia is full of beautiful, old buildings just begging to be explored. Spend your Sunday afternoon on a ride into the past during Second Sunday Roll's Bus Tour of Civil War Sites.
Check out our daily guide below. For more things to do around Columbia, SC, visit our calendar of events!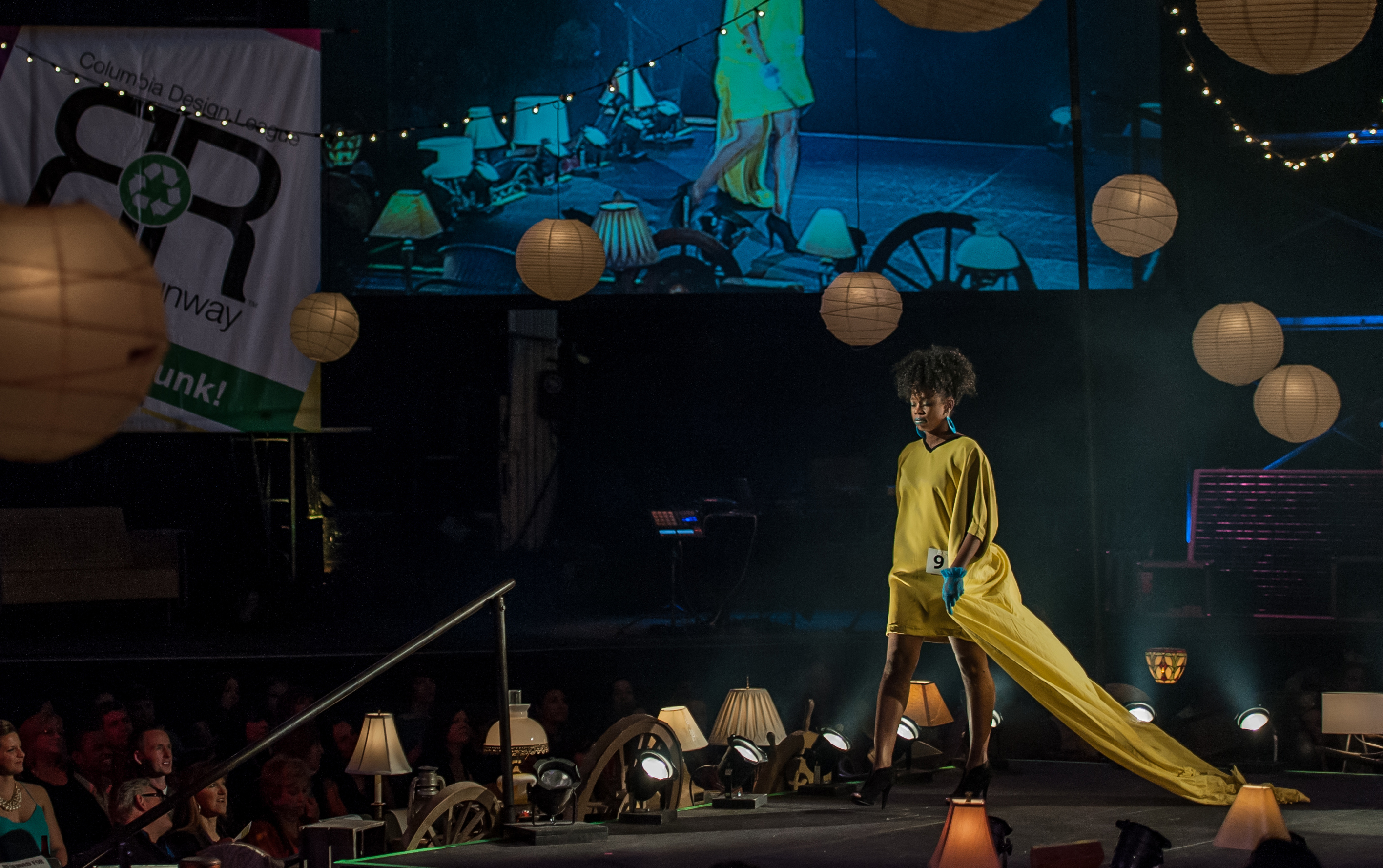 FRIDAY, APRIL 10
An Evening with Johnny Mathis: A Night to Remember at Koger Center for the Arts 7:30 p.m.; $39 - $95
SATURDAY, APRIL 11
At the Movies: Featuring the SC Philharmonic with Music Director Morihiko Nakahara at Harbison Theatre at Midlands Technical College 7:30 p.m.; $28
Cayce Festival of the Arts at Guignard Brickwork Kilns 9 a.m. - 6 p.m.; Free admission
Clay Rice Silhouette Cutting at South Carolina State Museum 10 a.m. - 2 p.m.; $42 for two copies of the same person and $10 for each additional copy
"Puss in Boots" at Columbia Marionette Theatre 11 a.m. & 3 p.m.; $5.75
Historic Elmwood Park Tour of Homes at Corner of Park and Bryan Streets 10 a.m. - 4 p.m.; $15 - $20
River Rocks Music Festival at Riverfront Park 1 - 8 p.m.; $12 - $15
Runaway Runway at Columbia Museum of Art 7 - 10 p.m.; $25
South Carolina State House Tours at South Carolina State House 9 a.m. - 4:30 p.m.; Free admission
Soda City Market at Main Street 9 a.m. - 1 p.m.; Free admission
Southern Amateur Grid League Matches at Carolina CrossFit 12 p.m.
Miss Naturally Crowned Carolina at Midlands Technical College Airport Campus Auditorium 6 - 9 p.m.; $25
Touch a Truck at South Carolina State Farmers Market 11 a.m. - 2 p.m.; $6 - $20
USMC Ultimate Challenge Mud Run at The Leatherneck; Free to Spectators
SUNDAY, APRIL 12
Second Sunday Roll | Bus Tour of Civil War Sites at Robert Mills House & Gardens 2 p.m.; $4 - $12
WEEKEND-LONG EVENTS
"Skippyjon Jones in Cirque de Ole" at Columbia Children's Theatre Saturday 10:30 a.m., 2 & 7 p.m., Sunday 3 p.m.; $10
Opera at USC: An Evening of One Acts at USC School of Music Saturday 7:30 p.m., Sunday 3 p.m.; Free admission
South Carolina Muzzleloader Show and Sale at South Carolina State Museum Friday and Saturday 10 a.m. - 5 p.m.; Free with museum admission
Columbia Open Studios at 701 Center for Contemporary Art Friday 10 a.m. - Saturday 6 p.m.; Free admission
RECURRING EXHIBITS
Eto Otitigbe: Ruptured Silence at 701 Center for Contemporary Art Friday 11 a.m. - 5 p.m., Saturday 9 a.m. - 5 p.m., Sunday 1 - 5 p.m.
From Landrum to Leeds: Common Ceramics in 19th-Century Columbia at Robert Mills House & Gardens Friday - Sunday 12 - 4 p.m.; $4 - $8
Prideful Possessions: A South Carolina Silver Sampler at Robert Mills House & Gardens Friday and Saturday 10 a.m. - 4 p.m., Sunday 1- 5 p.m.; $4 - $8
Paths of Destruction: Sherman's Final Campaign at South Carolina Confederate Relic Room and Military Museum Friday and Saturday 10 a.m. - 5 p.m., First Sunday 1 - 5 p.m.; $2 - $5
Traditions, Change, and Celebration: Native Artists of the Southeast at McKissick Museum Friday 8:30 a.m. - 5 p.m., Saturday 11 a.m. - 3 p.m.; Free admission
Charles Courtney Curran: Seeking the Ideal at Columbia Museum of Art Friday 11 a.m. - 5 p.m., Saturday 10 a.m. - 5 p.m., Sunday 12 - 5 p.m.; $12
South Carolina State Museum has a variety of ongoing exhibits open Friday 10 a.m. - 5 p.m., Saturday 10 a.m. - 6 p.m., Sunday 12 - 5 p.m.; $5 - $7
• Bugs! Giant Robotic Creatures
• Courage: The Vision to End Segregation and the Guts to Fight for It
• Finding Freedom's Home: Archaeology at Mitchelville
• The Art and Life of Addie Sims: A Look Into Her World