Columbia, SC is the place to be for family fun, this weekend! Brace your seats as cowboys rope wild steers, get lost in the world of a book, or jam to local tunes under the Carolina sun. For more information on these events and everything happening in The New Southern Hot Spot, check out our weekend round up below and our calendar of events.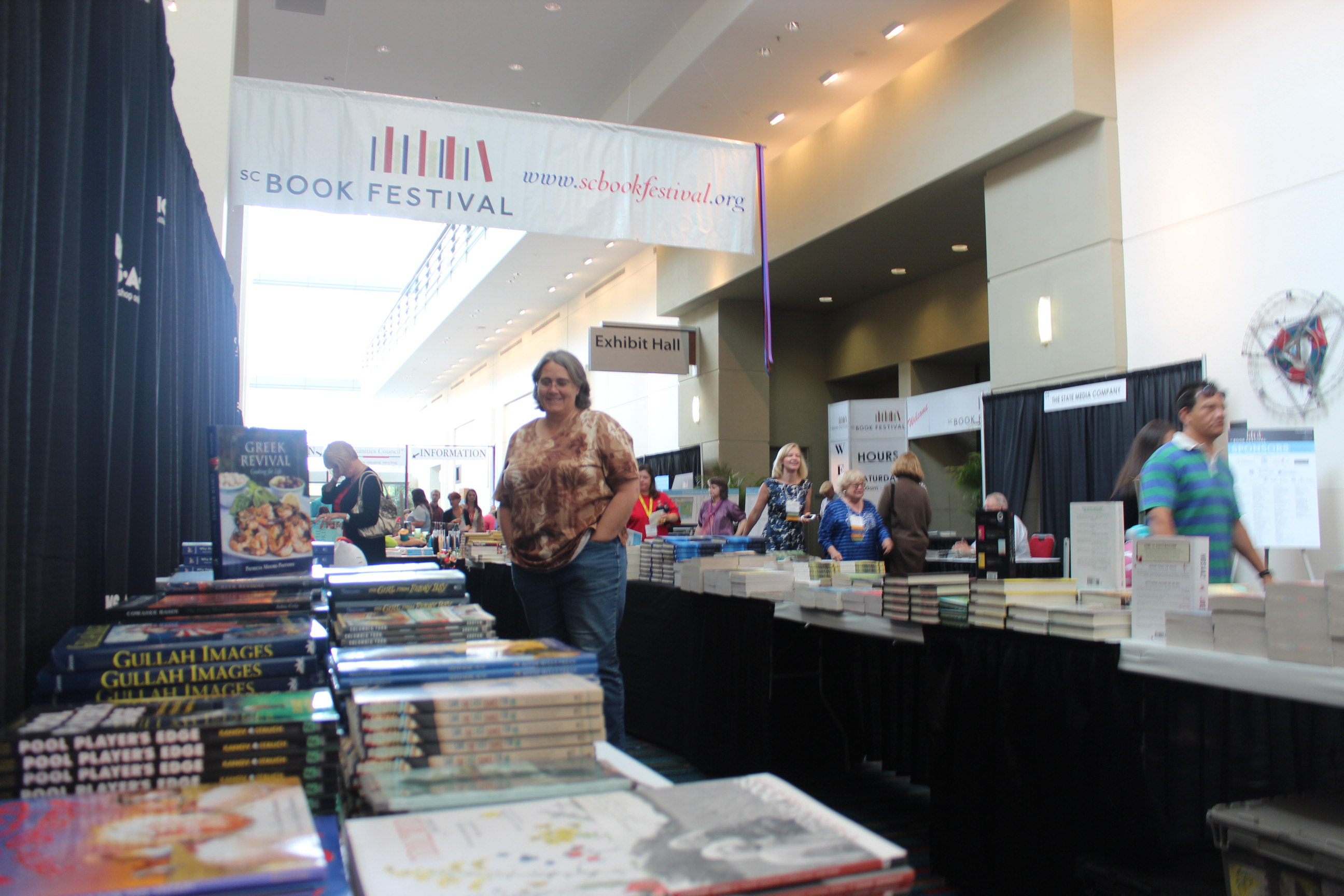 The New Festival Hot Spot
Book worms unite! More than 100 authors gather for readings, discussions and book signings at the SC Book Festival. Featuring headlining band, the Woggles, the first annual Saluda Shoals MusicFest is the perfect summer activity with yummy local food trucks and refreshing local brews. Free family fun! The 16th annual Forest Acres Festival has rides, magic shows, a petting zoo and pony rides. Have you been pinning things on Pinterest but haven't had a moment to do any crafting? BYOC (bring your own creativity) to the JCC for a day of crafting with new and old friends at Craft & Kvell.
The New Kid-Friendly Hot Spot
Celebrate Armed Forces Day at Fort Jackson with a 5K, parade, Vietnam Era Car Show and a concert by Billy Currington topped off by a spectacular firework show. Break out your cowboy boots! It's time for bull riding, steer wrestling, calf roping and barrel racing at the 1st Annual Columbia Black Rodeo. Tour Robert Mills House, Hampton-Preston Mansion or the Mann-Simons Site for just $1 on Dollar Sunday. Search for the Holy Grail with the motley crew of Spamalot. Finally, boogie with your buddies at the Disco Dash 5K Road Race.
Check out our daily guide below. For more things to do around Columbia, SC, visit our calendar of events!  

FRIDAY, MAY 15
Chamber Music Series with Wine Reception at Shandon Presbyterian Church at 7:30 p.m.; $15
SATURDAY, MAY 16
Saluda Shoals MusicFest at Saluda Shoals Park 1 p.m. - 8 p.m.; $10
1st Annual Columbia Black Rodeo at Colonial Life Arena 7:30 p.m.
Disco Dash 5k & Boogie Youth Run at Caughman Road Park 9:30 a.m.; $35 w/shirt, $25 w/o shirt & $10 youth run
Forest Acres Festival at AC Flora Athletic 10 a.m. - 4 p.m.; Free Admission
Marv's on the Main Stage: Under Our Influence at Trustus Theatre 8 p.m.; $20
Vietnam Era Car Show at Hilton Field, Fort Jackson 9 a.m. - 1 p.m.; Free (You will need a valid ID and registration/insurance to enter Fort Jackson)
Chamber Music Series with Wine Reception at Shandon Presbyterian Church at 7:30 p.m.; $15
"Puss in Boots" at Columbia Marionette Theatre 11 a.m. & 3 p.m.; $5.75
South Carolina State House Tours at South Carolina State House 9 a.m. - 4:30 p.m.; Free admission
Soda City Market at Main Street 9 a.m. - 1 p.m.; Free admission
SUNDAY, MAY 17
Craft & Kvell at Katie & Irwin Kahn Jewish Community Center 8:30 a.m. - 5:30 p.m.; $5
Dollar Sunday at Historic Columbia at Robert Mills 1 p.m. - 5 p.m.; $1 for residents of Richland & Lexington County (must show valid ID)

WEEKEND-LONG EVENTS
SC Book Festival at Columbia Metropolitan Convention Center Friday 5:30 - 6:30 p.m., Saturday 10 a.m. - 5 p.m., Sunday noon - 4:30 p.m.; Free admission
Spamalot at Town Theatre Thursday - Saturday 8 p.m. & Sunday 3 p.m.; $15-25
RECURRING EXHIBITS
Entropic Perceptions by 701 CCA Prize Winner Shannon Rae Lindsey at 701 Center for Contemporary Art; free admission
Happy Hour History Tour | Five Points at the Five Points Fountain, Harden & Greene Streets Every Friday 5:30 p.m. - 7 p.m.; HC members: $20 & Non-member: $25
Eto Otitigbe: Ruptured Silence at 701 Center for Contemporary Art Friday 11 a.m. - 5 p.m., Saturday 9 a.m. - 5 p.m., Sunday 1 - 5 p.m.
From Landrum to Leeds: Common Ceramics in 19th-Century Columbia at Robert Mills House & Gardens Friday - Sunday 12 - 4 p.m.; $4 - $8
Prideful Possessions: A South Carolina Silver Sampler at Robert Mills House & Gardens Friday and Saturday 10 a.m. - 4 p.m., Sunday 1- 5 p.m.; $4 - $8
Paths of Destruction: Sherman's Final Campaign at South Carolina Confederate Relic Room and Military Museum Friday and Saturday 10 a.m. - 5 p.m., First Sunday 1 - 5 p.m.; $2 - $5
Traditions, Change, and Celebration: Native Artists of the Southeast at McKissick Museum Friday 8:30 a.m. - 5 p.m., Saturday 11 a.m. - 3 p.m.; Free admission
Charles Courtney Curran: Seeking the Ideal at Columbia Museum of Art Friday 11 a.m. - 5 p.m., Saturday 10 a.m. - 5 p.m., Sunday 12 - 5 p.m.; $12
South Carolina State Museum has a variety of ongoing exhibits open Friday 10 a.m. - 5 p.m., Saturday 10 a.m. - 6 p.m., Sunday 12 - 5 p.m.; $5 - $7