What do funnel cakes, frights and flying monkeys have in common? You can experience all of these and more this weekend! Read on for our roundup below, then take a look at our calendar of events for everything else that's happening in Columbia, SC.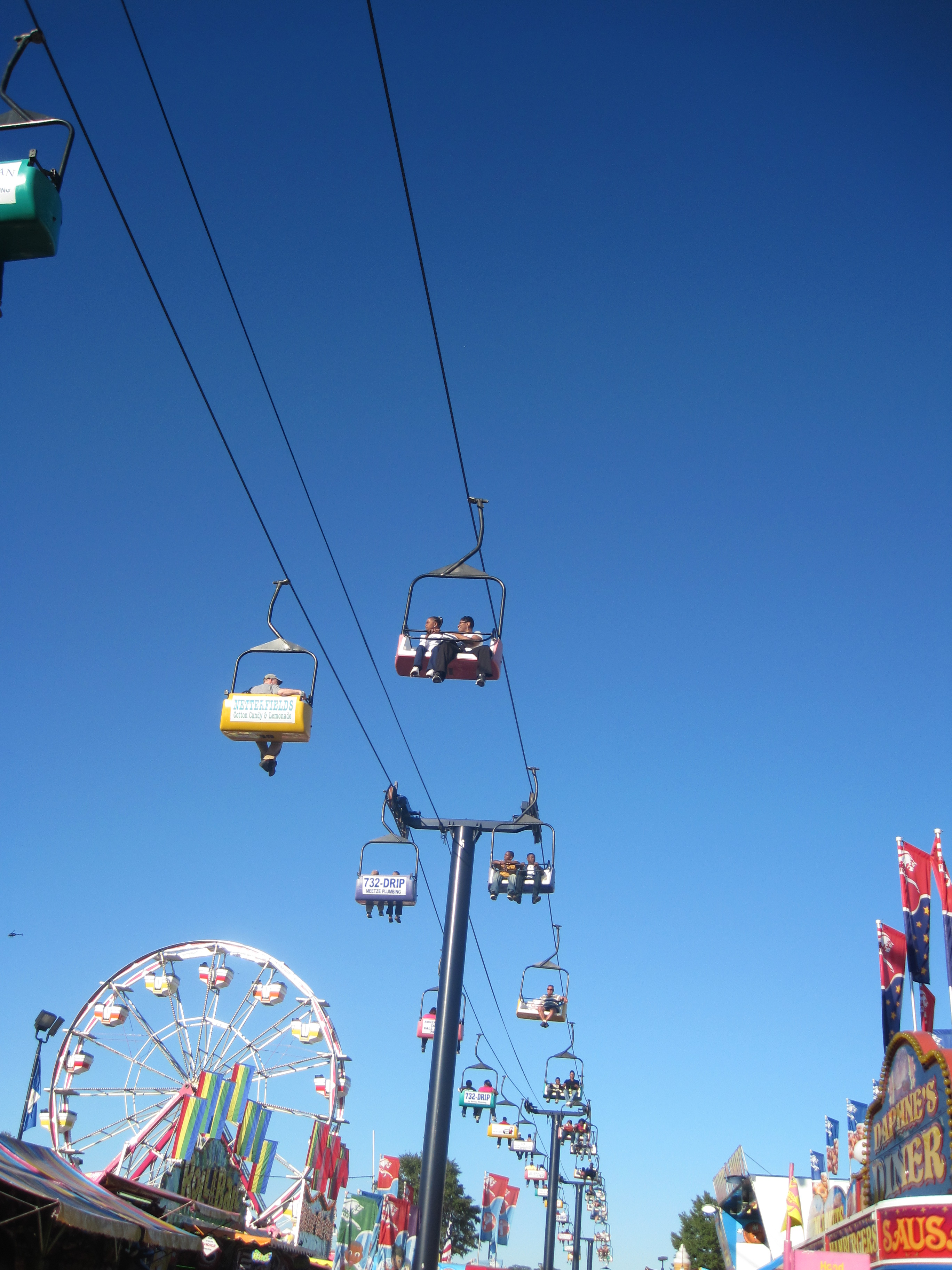 The BOO Southern Hot Spot
Get out and enjoy the crisp autumn air this weekend with our lineup of fun fall events!
Follow the sights of carnival lights and smells of fried food to the South Carolina State Fair! Get your fill of rides, games and corn dogs and be sure to check out Lynyrd Skynyrd Friday night.
Explore the area's culinary scene and take advantage of the incredible deals being offered for Restaurant Week Columbia.
This is the final weekend of the Oktoberfest season, so make the most of it at Soda City Oktoberfest, Lexington Craft Beer Fest, SC Philharmonic Presents "Oktoberfest" and Oktoberfest Columbia. Prost!
There are several other "fests" happening around town this weekend, as well. Check out the Chapin Fall Art Festival, Aerofest 2016, the Trinity Bazaar and the Ford Tri-Motor Tour.
Halloween is just around the corner, but thrill seekers can face their fears in the meantime at Deceased Farm, Hall of Horrors Haunted Attraction, Terror Falls Haunted Farm and Disturbia Down South Haunted Attraction.
Let's do the Time Warp again! "The Rocky Horror Show" continues its run at Trustus Theatre this weekend. Or, take a trip over the rainbow for Saturdays in Oz.
Finally, enjoy some live music at Love Jones The Musical, Yelawolf, CMC Steel Rhythm on the River Concert Series, Romantic Refrains and Jason Isbell with Guest Josh Ritter.
Check out our daily guide below. For more things to do around Columbia, SC, visit our calendar of events!
FRIDAY, OCTOBER 14:
Lynyrd Skynyrd at SC State Fair at South Carolina State Fairgrounds 7 p.m.; $30
Love Jones The Musical at Township Auditorium 8 p.m.; $46 - $81
Yelawolf at Music Farm Columbia 9 p.m.; $20 - $99
SATURDAY, OCTOBER 15:
Soda City Oktoberfest at City Center/ Main Street 9 a.m. - 3 p.m.; Free admission
South Carolina State House Tours at South Carolina State House 9 a.m. - 4:30 p.m.; Free admission
Chapin Fall Art Festival at Food Lion Complex 9 a.m. - 5 p.m.; Free admission
2016 Walk to End Alzheimer's at Spirit Communications Park Check-in: 9 a.m., Opening Ceremony: 9:45 a.m., Walk: 10 a.m.; Free admission
Saturdays in Oz at South Carolina State Museum 10 a.m. - 6 p.m.; $6.95 - $8.95
Trinity Bazaar at Trinity Episcopal Cathedral 10 a.m. - 2 p.m.; Free admission
Aerofest 2016 at Hamilton-Owens Airport 10 a.m. - 4 p.m.; $5
"Legends of Ancient Greece" at Columbia Marionette Theatre 11 a.m. and 3 p.m.; $5
SC Philharmonic Presents "Oktoberfest" at Koger Center for the Arts 5:30 - 9:30 p.m.; Concert tickets $17 - $47, Dinner tickets $12 - $17
Lexington Craft Beer Fest at Icehouse Amphitheater 6 - 10 p.m.; $25 - $40
SUNDAY, OCTOBER 16:
CMC Steel Rhythm on the River Concert Series at Riverwalk Amphitheatre 2 p.m.; Free admission
Romantic Refrains at Harbison Theatre at Midlands Technical College 3:30 p.m.; $30
Jason Isbell with Guest Josh Ritter at Township Auditorium 7 p.m.; $39 - $49
ALL WEEKEND:
South Carolina State Fair at South Carolina State Fairgrounds Friday and Saturday 11 a.m. - 12 a.m., Sunday 12 - 11 p.m.; $7 - $10 admission
Restaurant Week Columbia at various Columbia, SC restaurant locations recurring daily
Oktoberfest Columbia at Incarnation Lutheran Friday and Saturday 11 a.m. - 10 p.m., Sunday 12 - 6 p.m.; Free admission
"The Rocky Horror Show" at Trustus Theatre Friday and Saturday 8 p.m., Sunday 3 p.m.; $25 - $35
Deceased Farm at Clinton Sease Farm Friday, Saturday and Sunday 7:30 - 10:30 p.m.; $16 - $20
Hall of Horrors Haunted Attraction at 1153 Walter Price Street, Cayce SC Friday and Saturday 8 - 11 p.m.; $10 - $20
Terror Falls Haunted Farm at Terror Falls Haunted Farm Friday and Saturday 7:30 p.m.; $15 cash only
Disturbia Down South Haunted Attraction at 2601 Highway 6, Gaston SC Friday and Saturday Sunset - Midnight; $12
Ford Tri-Motor Tour at Jim Hamilton L.B. Owens Airport (CUB) Friday, Saturday and Sunday 9 a.m. - 5 p.m.; $50 - $75
Columbia Museum of Art has a variety of ongoing exhibits open Friday 11 a.m. - 5 p.m., Saturday 10 a.m. - 5 p.m., Sunday 12 - 5 p.m.; $12
• Toulouse-Lautrec Works on Paper
• Eyes on the Edge: J. Henry Fair Photographs the Carolina Coast
• Big & Bold: Selections from the Collection
South Carolina State Museum has a variety of ongoing exhibits open Friday 10 a.m. - 5 p.m., Saturday 10 a.m. - 6 p.m., Sunday 10 a.m. - 5 p.m.; $6.95 - $8.95
• Museum of Oz
• App4That: Interactive Exhibit on the Progression of Technology
• South Carolina and the Great War
• Art: A Collection of Collections
McKissick Museum has a variety of ongoing exhibits open Friday 8:30 a.m. - 5 p.m., Saturday 11 a.m. - 3 p.m.; Free admission
• Looking Back/ Looking Ahead: Columbia's Sesquicentennial Time Capsule
• A Compass to Guide: South Carolina Cabinetmakers Today