Hello sunshine! Springtime has finally arrived in famously hot Columbia, SC, just in time for the St. Pat's in Five Points Kick-Off. Celebrate the Gaelic season by dying the iconic Five Points fountain green to the tune of bagpipers and Irish step dancers. For more hip happenings in The New Southern Hot Spot, check out our weekend roundup below and browse our calendar of events.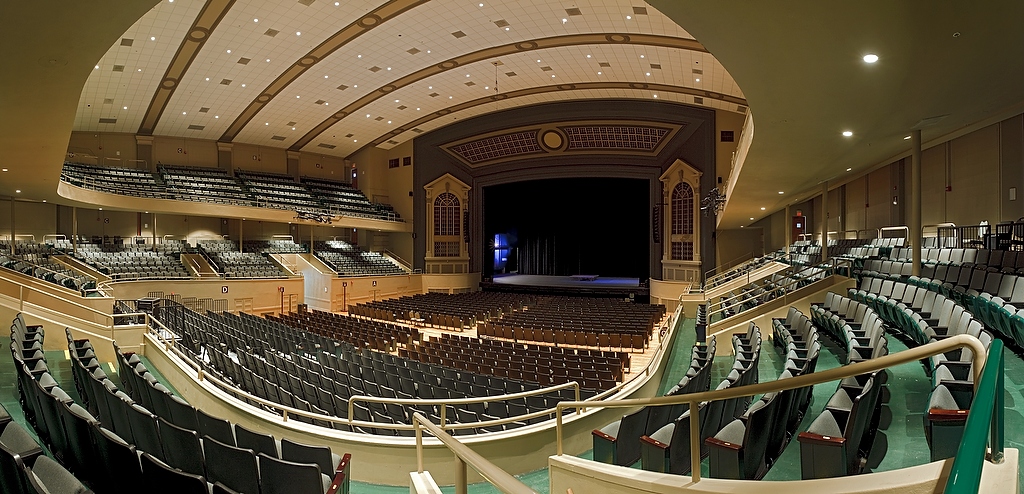 The New Artistic Hot Spot
Lucky you: this weekend, there will be not one, not two, but three chances to folk 'rock out' with The Avett Brothers. Then at the South Carolina State Museum, Art Day will give you the chance to go behind-the-scenes with South Carolina artists and even destroy one of their creations! Get a unique artistic awakening at the brand new exhibit, Ruptured Silence, filled with alternative representations of familiar themes and objects in a series of sculptures and experimental drawings. First Thursday on Main is a local favorite for window shopping and mingling on the revitalized Main Street. In the Harbison Theatre production of Seven Brides for Seven Brothers, a new bride tries to find wives for her six woodsmen brothers-in-law causing things go hilariously wrong. Have a hankering for quirky knickknacks and one-of-a-kind treasures? The 32nd Craftsmen's Spring Classic Art & Craft Festival features original designs and work from hundreds of talented artists and craftsmen from across the nation. Then, grab a paintbrush and be your own artist at Craft & Kvell.
The New Athletic Hot Spot
Come hill or high water, the Run Hard Columbia Marathon will push runners to the limit on the double-loop track through downtown Columbia. Dig out your garnet and black to sandstorm with Cocky at the USC Men's Basketball Game. Flying discs more your thing? Impress your friends with your aim and precision at the final weekend of the 26th Annual Earlewood Classic Disc Golf Tournament. Poms poms are a must to cheer on athletes from around the country as they compete for a national championship trophy at the 2015 ACF War of the Stars. Finally, after all of the high-intensity athletics, cool down with Historic Columbia as you walk through Old Shandon, Columbia's first planned suburb dating back to 1893.
Check out our daily guide below. For more things to do around Columbia, SC, visit our calendar of events!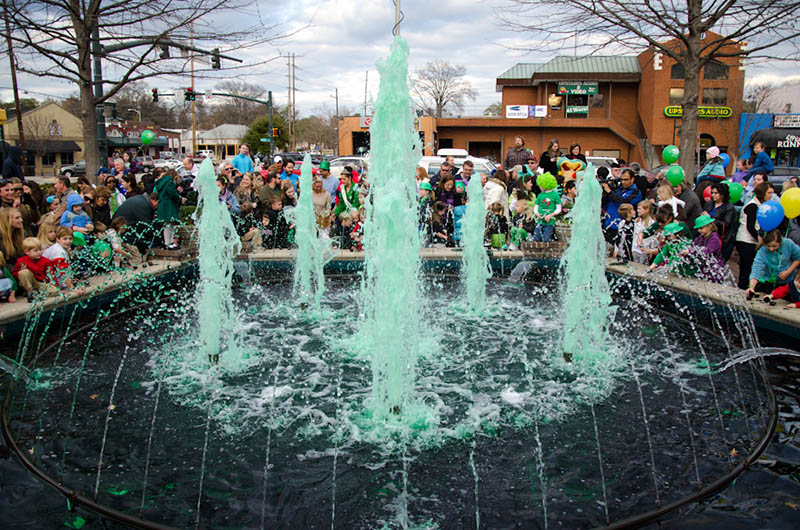 Photo by Five Points Association
THURSDAY, MARCH 5
Hickory Tavern's Upper Deck Grand Opening at Hickory Tavern 4 - 10 p.m.; free admission
First Thursdays on Main 6 - 10 p.m.; free admission
USC Men's Basketball at Colonial Life Arena 7 p.m.; Lower Level $20, Upper Level $14
Ruptured Silence Opening Reception at 701 Center for Contemporary Art 7 p.m. - 9 p.m.; free admission
FRIDAY, MARCH 6
Official Kick-Off to St. Pat's in Five Points 5 p.m. - 7 p.m.; free admission
SATURDAY, MARCH 7
Art Day at South Carolina State Museum 10am - 4 pm
Run Hard Columbia Marathon on Main Street 7:30 a.m. 
26th Annual Earlewood Classic Disc Golf Tournament: Pro Weekend at Earlewood Disc Golf Course 9:30 a.m.
Soda City Market at 1400 Block of Main Street 9 a.m. - 1 p.m.; Free admission
Tours at South Carolina State House 9 a.m. - 4:30 p.m.; Free admission

SUNDAY, MARCH 8
26th Annual Earlewood Classic Disc Golf Tournament: Pro Weekend at Earlewood Disc Golf Course 9:30 a.m.
Second Sunday Stroll | Old Shandon at Richland Library's Wheatley Branch 2 p.m. - 3 p.m.; Free for HC members, $8 adults & $5 youth
Seven Brides for Seven Brothers at Harbison Theatre at Midlands Technical College 7:30 p.m. 
Craft & Kvell at Katie & Irwin Kahn Jewish Community Center 8:30 a.m. - 5:30 p.m.; $5
ALL WEEKEND
The Avett Brothers at Township Auditorium Thursday - Saturday 8 p.m.; $39.50, $49.50
32nd Craftsmen's Spring Classic Art & Craft Festival at South Carolina State Fairgrounds Friday - Sunday; Adults $7, Children (6-12) $1 
2015 UCF War of the Stars at Columbia Metropolitan Convention Center Friday - Sunday; Friday = $10; Saturday & Sunday = One-day pass: $25 Two-Day pass: $35   
Eto Otitigbe: Ruptured Silence at 701 Center for Contemporary Art Thursday - Saturday
Courage: The Vision to End Segregation and the Guts to Fight for It at South Carolina State Museum Recurring daily; free with museum admission
And Still I Rise: Celebration of African-American Artists at Various Locations Thursday - Saturday; Some events are free, but require tickets
Finding Freedom's Home: Archaeology at Mitchelville at South Carolina State Museum Starting Feb. 14, recurring daily 10 a.m. - 5 p.m. 
Impressions of Chimneyville: Columbia's Civil War Destruction at The Gallery at City Hall Friday - Sunday 8:30 a.m. - 5 p.m.; free admission 
Paths of Destruction: Sherman's Final Campaign at South Carolina Confederate Relic Room and Military Museum Thursday - Saturday 10 a.m. - 5 p.m. & First Sunday 1 - 5 p.m.; $5 general, $4 for military and seniors & $2 for children under 12
From Landrum to Leeds: Common Ceramics in 19th-Century Columbia at Robert Mills House & Gardens Thursday - Sunday 12 - 4 p.m.; $4 - $8
Prideful Possessions: A South Carolina Silver Sampler at Robert Mills House & Gardens Thursday - Saturday 10 a.m. - 4 p.m., Sunday 1 - 5 p.m.; $4 - $8
Traditions, Change, and Celebration: Native Artists of the Southeast at McKissick Museum Thursday and Friday 8:30 a.m. - 5 p.m., Saturday 11 a.m. - 3 p.m.; Free admission
Modern and Contemporary Art from the Collection at Columbia Museum of Art Thursday - Friday 11 a.m. - 5 p.m., Saturday 10 a.m. - 5 p.m. & Sunday noon - 5 p.m.; $12 
South Carolina State Museum has a variety of ongoing exhibits open Thursday and Friday 10 a.m. - 5 p.m., Saturday 10 a.m. - 6 p.m., Sunday 12 - 5 p.m.; $5 - $7