Where the Wild Things Are in Columbia, SC Today
Friday, May 11, 2012 9:22 AM by Mandi Engram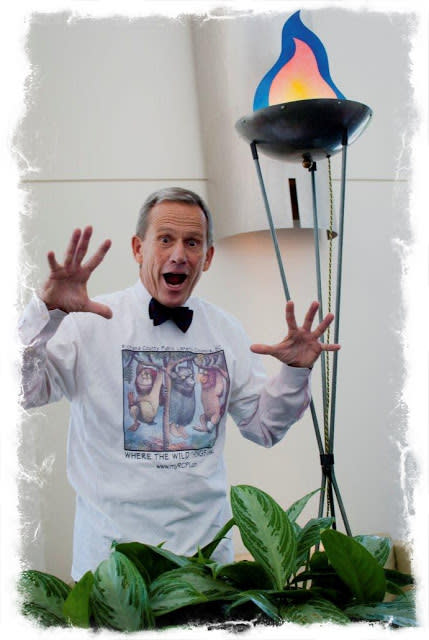 Let the Wild Rumpus Continue...
Did you know that
Michael Hagen, an internationally recognized scenic painter, produced the 46-foot-mural enhancing the garden area and two freestanding scenes located outside the library's Children's Room. The mural inside the library is also recognized as the seventh stop along the 
Sally Salamander Walking Tour
of downtown Columbia, produced by the Leadership Columbia class of 2009.
Today,
Friday, May 11, 2012
, join
Richland County Public Library
as they pay tribute to Maurice Sendak. Wear a Wild Things t-shirt and share your memories of Sendak and his books. Don't have one? They're available at all RCPL locations for $15 (adult sizes) and $10 (children's sizes). 
"What he's given to children and parents all over the world and all of us here at Richland County Public Library who have the joy of being surrounded by his artwork every day, is amazing." 
- Melanie Huggins, Executive Director, Richland County Public Library