REAL TRAVEL. REAL SAFE.
Our restaurants, hotels, and attractions are working hard to make sure their safety measures are above par. From limiting indoor capacities to providing hand sanitizer and following CDC cleaning guidelines (among other precautions), you can rest assured that our region is putting your safety first. 

The City of Columbia has passed an ordinance that requires face masks, face coverings or face shields in public spaces. The ordinance does not apply when eating and drinking, or for outdoor activities where you're able to maintain six feet of distance. Read the full ordinance here.
Click on the images below and use our "amenity" search filters to find businesses with the specific safety precautions you're looking for:
#RealColumbiaSC
Here's a little peek into how our businesses and locals are staying safe and getting ready for the new normal. We are here to make your next road trip feel safer than ever.
TAKING THE PLEDGE
Here are just a few examples of how our community is working together to pledge safety first for visitors and locals alike. Businesses are taking the pledge below to open their doors responsibly.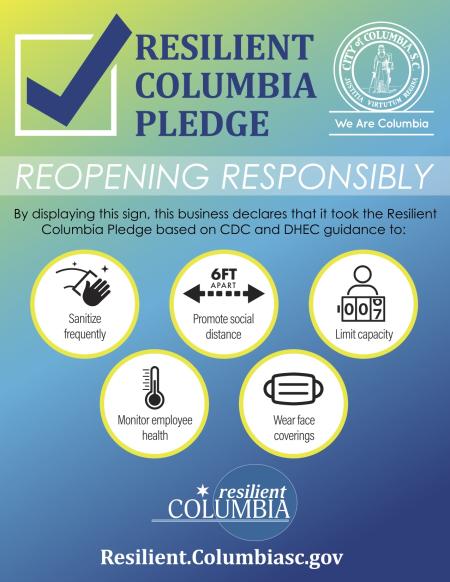 Graphic provided by City of Columbia and adopted by a number of businesses across the region.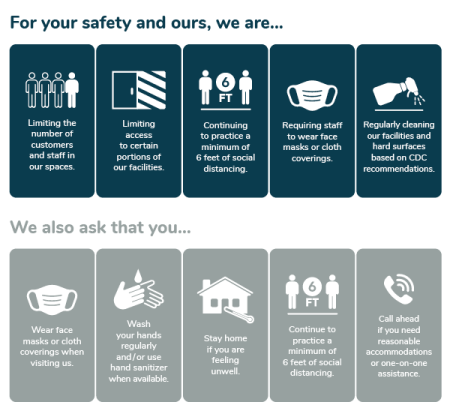 Graphic provided by Richland Library and adopted by a number of businesses across the region.