Ben Lippen Elementary School's Governor's Cup Challenge
Tuesday, November 4, 2014 11:00 AM
Columbia, S.C. - (November 4, 2014) The Columbia Regional Sports Council (CRSC) is proud to assist the Columbia Marathon Association and the Lexington Medical Center in the 42nd Annual Governor's Cup Road Race on Saturday, Nov. 8.
[[endteaser]]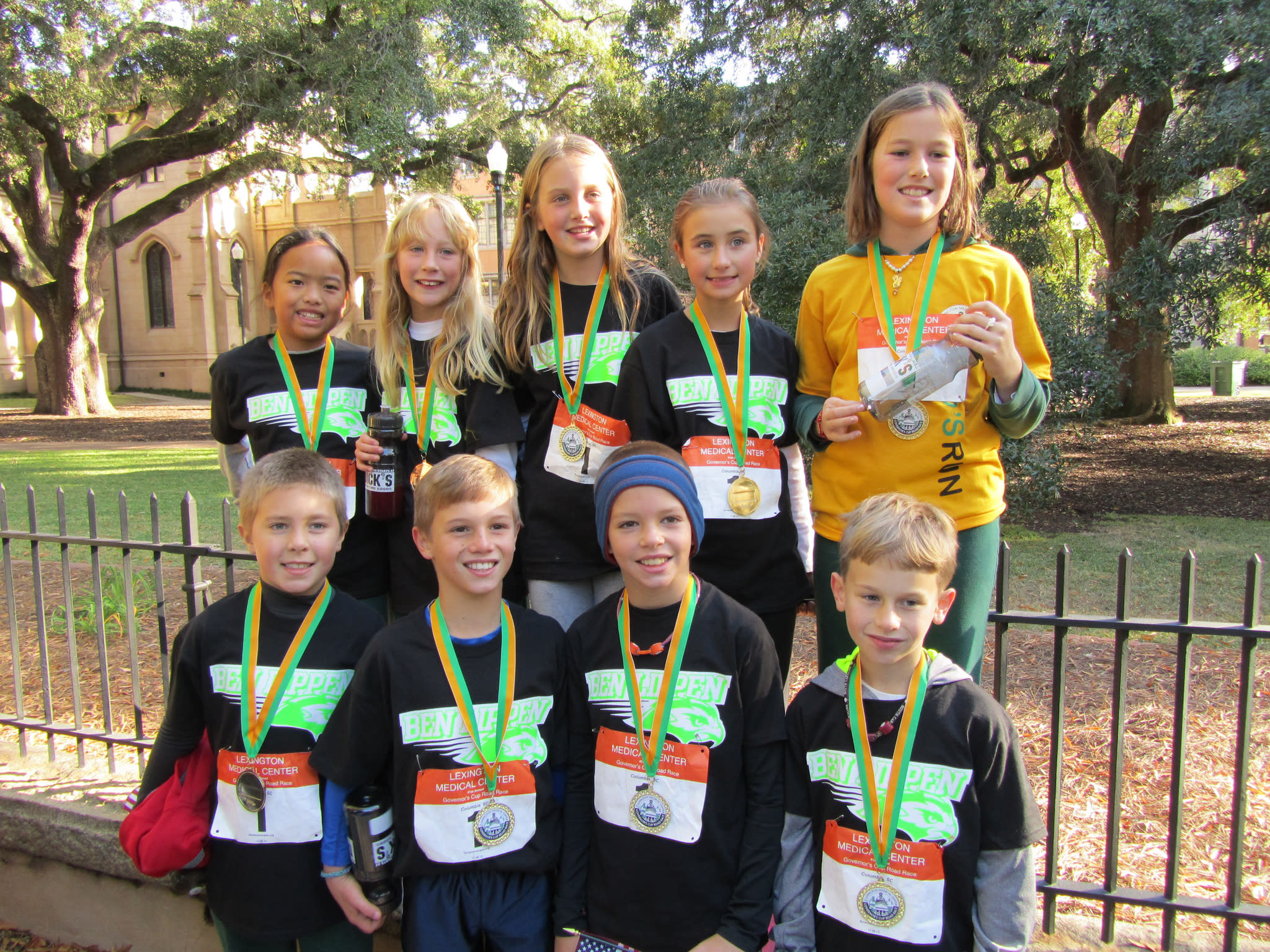 Ben Lippen Elementary School celebrates the annual race with its own Governor's Cup Challenge. This year, there are 86 third to fifth grade students who are committing to the half marathon challenge.
"Ben Lippen loves the Governor's Cup," said Rebecca Carlin, academic dean of physical education at Ben Lippen. "My students look forward to it every year, especially my new classes of third graders who look at it as a privilege because they are finally old enough to participate."
This is the 5th year that the Columbia elementary school has challenged its students to complete a half marathon throughout the fall semester. Beginning in early September, the kids run a half mile during each P.E. class for six weeks to complete the first 12.1 miles and the last mile is run during the Governor's Cup Kid's Run.
Though the program is voluntary, almost 90 percent of Carlin's students choose to participate. She raves about their enthusiasm, saying the students "are working really hard at school to get their miles finished. Imagine a group of students who are asking to run miles!"
The Kid's Run will be held along with the Governor's Cup Road Races, starting at 8:30 a.m. at the corner of Sumter and Senate Streets. Carlin described the improvement of the event throughout the years. She said, "Last year was the best and most organized the run has ever been under Kerry McIver. I think when an event like this is well thought through and organized; the students sense it and enjoy it so much more."
Scott Powers, executive director of the CRSC, said, "This race is a great opportunity to inspire a love of running at a young age. They get to celebrate their accomplishment as a group and experience the crowd's fanfare and support. It is so much fun to watch these kids participate every year. We're been proud to assist Kerry and the race directors in taking the Kid's Run to the next level."
For more information, contact Scott Powers, executive director of the Columbia Regional Sports Council.
About Columbia Regional Sports Council
The mission of the Columbia Regional Sports Council is to strengthen the area's economy by marketing and selling Columbia, S.C. as a premier destination for sporting events, partnering with local sports organizations to grow and develop existing events, and by recruiting new events that provide an economic benefit to the region by generating room nights, food and beverage sales, and associated tax revenues. For more information, visit columbiasportscouncil.com.
###