Bus Transportation
Soda Cap Connector
The Soda Cap Connector, run by The COMET transportation authority, is just $1 and can connect you to some of Columbia's top attractions including the South Carolina State Museum, the Vista, the Main Street district, the South Carolina State House, the Five Points district, Allen University, Benedict College, West Columbia, Cayce, the Columbia Metropolitan Convention Center, UofSC, and Segra Park. Look for Soda Cap bus stop signs and wrapped busses to hop on. The route names appear on bus displays above the driver, and on the sides of vehicles.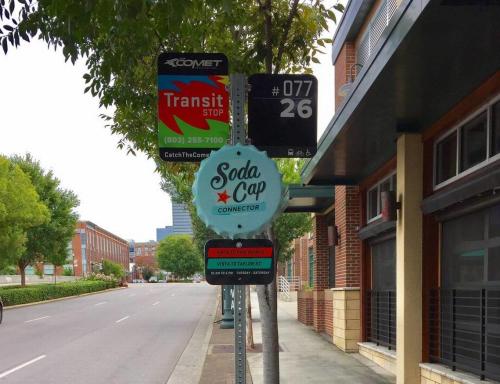 Service operates every 30 minutes on three routes, Sunday – Wednesday 9:00 a.m. to 6:00 p.m., and Thursday – Saturday 9:00 a.m. to Midnight. Click here for detailed info on the various routes. 
Comet Bus System
The transit system in Columbia is noticeable by its neon-painted buses. With routes across the Columbia region, the COMET can get wherever you need to go for as little as $2. Track The COMET in real time here, or download the mobile app to make your stay a breeze.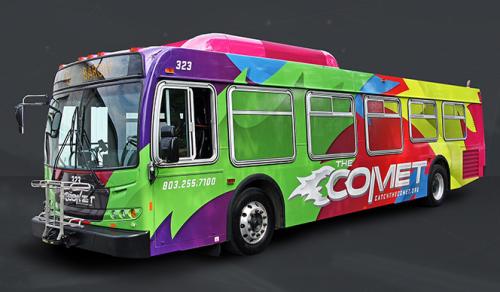 For more information on The COMET, check out their recently revamped website.