Contact:
Nicole D. Smith
Director of Media Relations & Publications
(803) 545-0011
nsmith@columbiaauthority.com
Midlands Authority for Conventions, Sports & Tourism Welcomes Ultra Low Cost Carrier Spirit Airlines To The Columbia Metropolitan Airport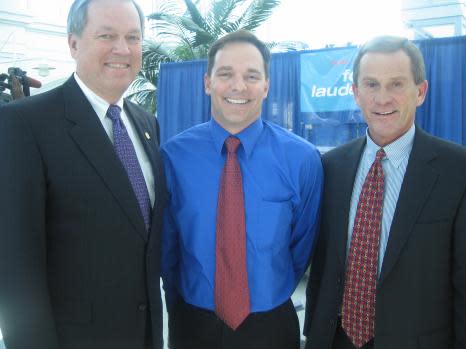 Columbia, SC (February 28, 2008) - The Midlands Authority for Conventions, Sports & Tourism is pleased to announce the arrival of a new airline to the Columbia Metropolitan Airport.  Spirit Airlines will begin air transport services for passengers to and from Columbia May 22, 2008.  This service will begin with daily non-stop flights from Columbia to Ft. Lauderdale, Florida.  Rates are expected to be as low as $7.

Spirit Airlines, Inc. (http://www.spiritair.com/) is the largest Ultra Low Cost Carrier (ULCC) in the United States, Latin America and Caribbean. Its all-Airbus fleet, the youngest in the Americas, flies more than 200 daily flights to 39 destinations. The company is based in Miramar, Florida, and employs 2,300 professionals.

President/CEO of the Midlands Authority for Conventions, Sports & Tourism (MACST), Ric Luber states, "Having another air service provider at the Columbia Metropolitan Airport is essential to our business.  We are able to attract more business by informing meeting planners we seek that Columbia, South Carolina has the low fare airline they are looking for in order to maintain a minimum budget.  It makes the City look good to lots of potential meetings and conventions.  In turn, once those meetings are here, it provides a significant economical impact for the City of Columbia, SC."

The Midlands Authority for Conventions, Sports & Tourism is the parent organization to the Columbia Metropolitan Convention and Visitors Bureau, the Columbia Metropolitan Convention Center, the Columbia Metropolitan Visitors Center, and the Columbia Regional Sports Council.  The organization was founded in July, 2001 for the purpose of marketing Columbia and the Riverbanks Region of South Carolina in anticipation of providing an avenue for generating an economic impact to the region.