COLUMBIA, S.C. (Monday, July 23, 2012)
- Midlands Authority for Conventions, Sports and Tourism (MACST), the governing arm over
Columbia Metropolitan Convention Center
,
Columbia Regional Sports Council
and
Columbia Metropolitan Convention & Visitors Bureau
, is pleased to announce the promotion of Sarah Katherine Shearin to director of marketing.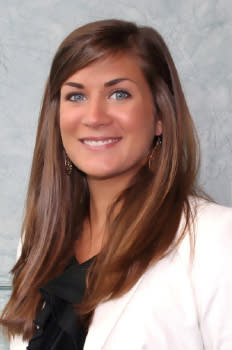 Shearin, formerly the MACST's marketing associate, will lead and coordinate all marketing efforts for the organization. Additionally, Shearin will continue to broaden overall web presence through a host of social media tools to effectively promote the entire Columbia region.
"Sarah Katherine has proven to be a wonderful asset to this organization and I have no doubt she will continue to be in her new role," said Ric Luber, president and CEO of MACST. "She is a strategic thinker with drive and passion for the industry and we're lucky to have her."
Joining the MACST team in 2009 as an intern, Shearin holds a bachelor of arts in public relations from the University of South Carolina. Away from the office, Shearin can be found attending local concerts, enjoying movies in the park and kayaking on the Congaree River.
Columbia Metropolitan Convention & Visitors Bureau is also pleased to announce the promotion of Grayson Miller to sales assistant. Starting with the organization as an intern in March of this year, Miller quickly grasped the duties required of her role and was soon after promoted to full time status.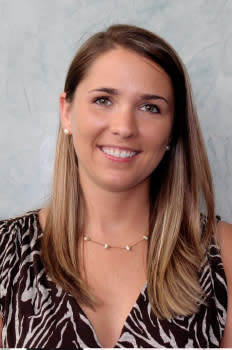 "Grayson fit seamlessly into the sales department and was able to convey a strong understanding of not only her role but the overall mission of the organization," said Jason Outman, director of sales for MACST. "In her short time she has already reached and surpassed goals set for her and I know she will continue to do so in the future."
Miller will be working to attract groups needing 50 room nights or less, such as weddings, reunions and executive retreats to the Columbia region.
A Lexington, SC native, Miller holds a bachelor of arts in communications studies and a minor in Spanish from the College of Charleston. On the weekends, Miller enjoys spending time with friends and family, trying new restaurants and cheering on the University of South Carolina Gamecocks.
About the Midlands Authority for Conventions, Sports & Tourism:
The Midlands Authority for Conventions, Sports & Tourism is a private, not-for-profit corporation funded primarily by revenue generated by visitors through accommodations taxes and is the parent organization of Columbia Metropolitan Convention & Visitors Bureau, Columbia Metropolitan Convention Center, and Columbia Regional Sports Council. The mission of the Midlands Authority is to strengthen the area's economy by marketing and selling of the entire Columbia region, its accommodations, restaurants, facilities and attractions as a destination for meetings, conventions, tradeshows, special events and leisure travel. For more information, please visit columbiacvb.com.
                                                                                         ###