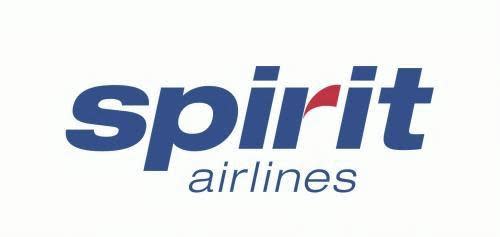 Spirit Airlines has arrived in Columbia and is liberating travelers from high fares!
Spirit Airlines has started daily non-stop service from Columbia to Fort Lauderdale, Florida with connecting service to over 20 destinations in the United States, Caribbean and Latin America.  The new route will be operated by Spirit's new Airbus fleet, the youngest in the Americas.

Want to be in the know about Spirit's lowest available fares?  Sign-up to receive Spirit's free e-mail specials and start receiving weekly notices of our Red Light Specials, Spirit Top PicksTM and other great spiritair.com deals!  Sign-up to receive Spirit's free e-mail specials today at www.spiritair.com.

Better yet.  Join the new $9 Fare Club!

As a member of Spirit Airlines' $9 Fare Club, you will have private access to amazingly low, member-only fares and deals from Spirit and other travel partners. Here are just a few benefits of being a member:

1. Guaranteed exclusive member-only low fares

2. On-site and e-mail access to deals

3. Automatic enrollment in our innovative FREE SPIRIT frequent flier program

Join Spirit's $9 Fare Club today at www.spiritair.com and start saving.  A 60-day trial membership is only $9 and after that membership only costs $39.95 annually. Or, for an even better deal - get a complimentary membership just for having the FREE SPIRIT MasterCard and spending once per month on the card. If you don't have the card yet, apply today at www.spiritair.com.

We understand how good it feels to buy an incredibly low fare, so let us give you that feeling again and again and again!

We look forward to welcoming you aboard!