Planning the ultimate New Year's Eve can be a daunting task. Enter Famously Hot New Year or "FHNY"— S.C.'s FREE party of the year with a full-length outdoor concert featuring a national headliner and the biggest NYE fireworks in the state — to solve your planning woes. The best part? All you need to do is gather your closest friends! The rest is taken care of, and you won't be disappointed. Why? Because this year #RealColumbiaSC is proud to welcome iconic '90s vocal group and one of the top 5 highest selling female American music groups in history, En Vogue. The female trio is set to put on a show-stopping performance, complete with a mix of their top hits from the '90s ("Whatta Man," "Never Gonna Get it," "Free Your Mind") and singles from their latest album, "Electric Café."
Set next to the historic S.C. State House on Main Street in Columbia, S.C., the celebration features food from local vendors, beer, wine and bubbly in a fun, friendly festival environment amid downtown Columbia's vibrant, walkable lifestyle districts. Can you picture it? If not, here are five moments you can look forward to posting on Instagram to set the scene…
Pro tip: The FHNY team may just re-post your content if you tag @FamouslyHotNYE or use the #FHNY hashtag. Happy 'gramming, y'all!
Snap a selfie with En Vogue on Stage
The perfect New Year's Eve selfie. Think you're "Never Gonna Get It?" Think again! En Vogue — iconic '90s R&B vocal group and one of the top 5 highest selling female American music groups in history — will be headlining this year's celebration. Current members Cindy Herron-Braggs, Terry Ellis and Rhona Bennett will perform a free, full-length concert, leaving you plenty of time to find the ideal spot in front of the stage and show the world your #FHNY moment with the talented trio in the background.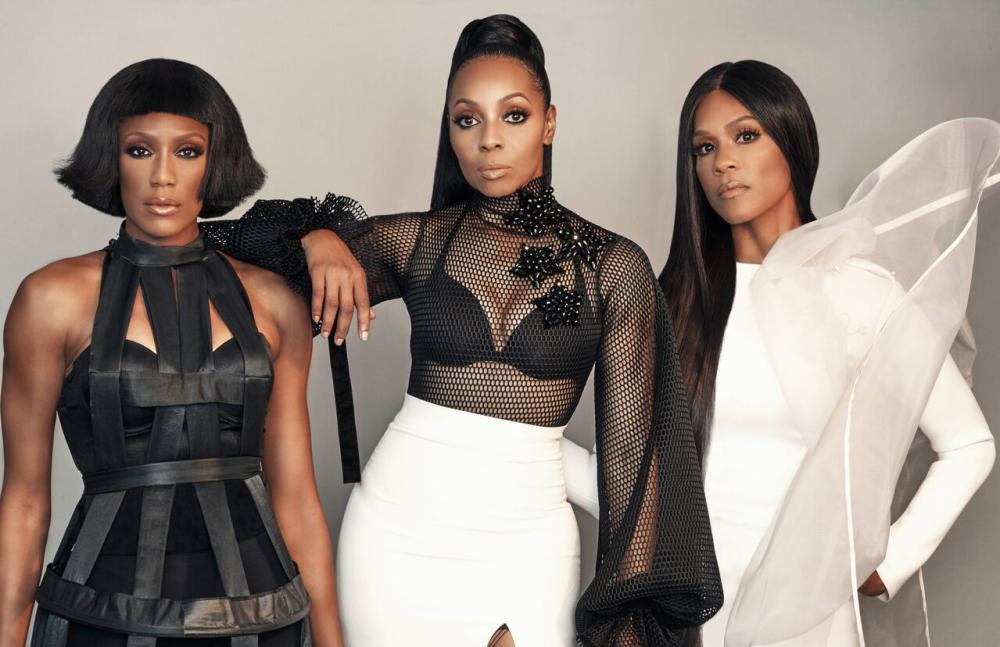 Photo credit: En Vogue
Document the Fireworks in all their Glory via Story
Did you know that FHNY hosts the biggest New Year's Eve fireworks in South Carolina? Not only that, they are centered over the historic S.C. State House — making for the ultimate Insta story canvas, no filter needed. Add hashtag #FHNY and a celebratory GIF, tag your location, and amplify with your choice of music for full impact.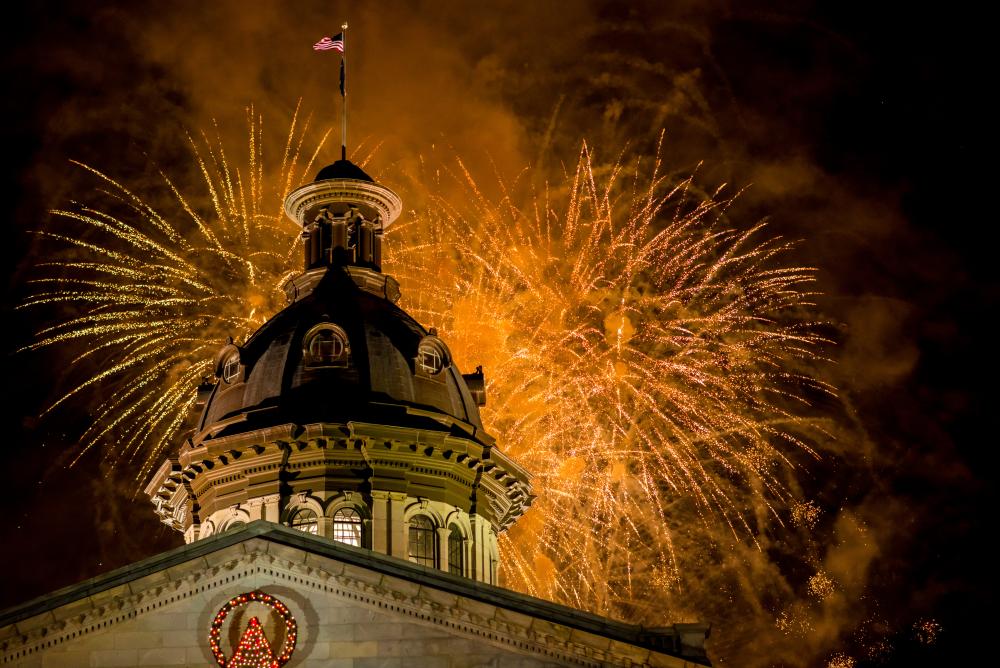 Photo Credit: John Powell
Countdown to 2019 with Your People
Capture the last moments of 2018 with a time-lapse featuring a countdown from Columbia SC Mayor Steve Benjamin + his family on stage. Pretty cool to countdown to the New Year with one of EBONY Magazine's Power 100, huh? Share your video with friends and family when the clock strikes midnight.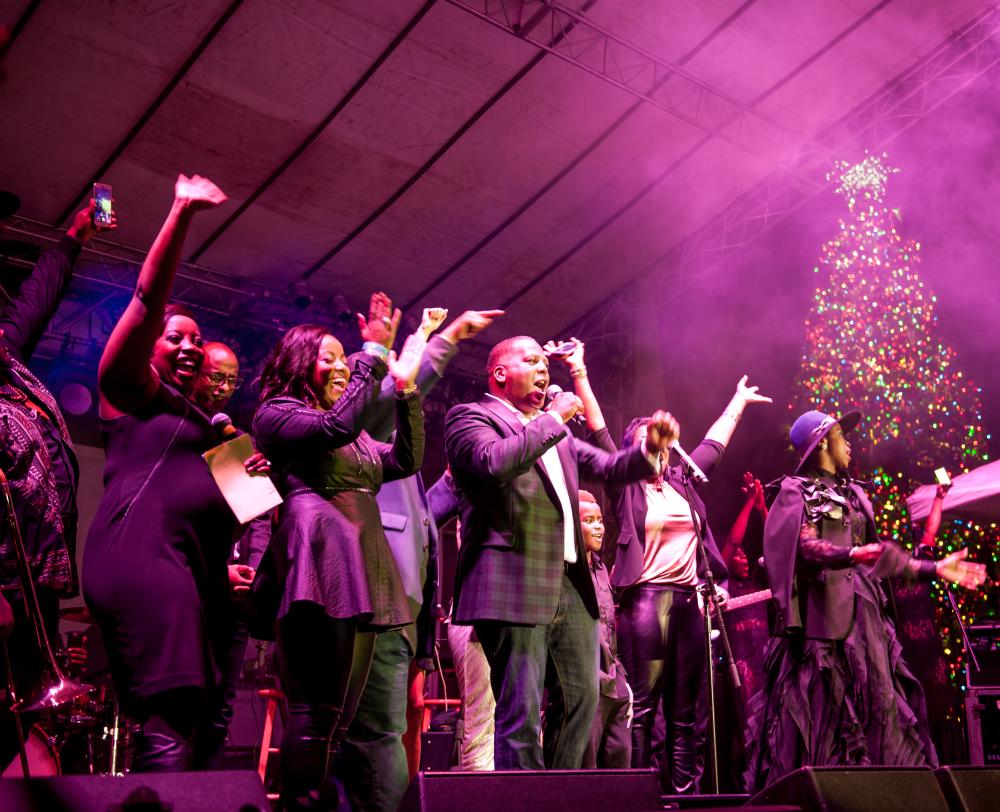 Photo Credit: Tim Huebel
Cheers to the New Year!
New Year's Eve would not be complete without the obligatory "cheers" boomerang with your libation in hand. One option? Book tickets in advance to Bourbon's Fifth Annual New Year's Eve Private Party for award-winning craft cocktails from Kat Hunter. Looking for a more casual vibe? Stop into Cantina 76 for a shared pitcher of margaritas (we suggest the Strawberry Basil!) before strolling over to the festivities.
Capture a Friend's Time in the Hot Seat
Escapology Columbia challenges you to take on their mobile "Hot Seat" experience smack dab in the middle of all of the FHNY fun. A solo escape game featuring a chair with a button on it encased in an 8ft x 8ft plexiglass room, competitors must solve different puzzles around the room in just two minutes. The catch? The button on the chair must be pressed the entire time! Feeling brave? Have a friend document the experience with Instagram live while you try it out. Best of luck!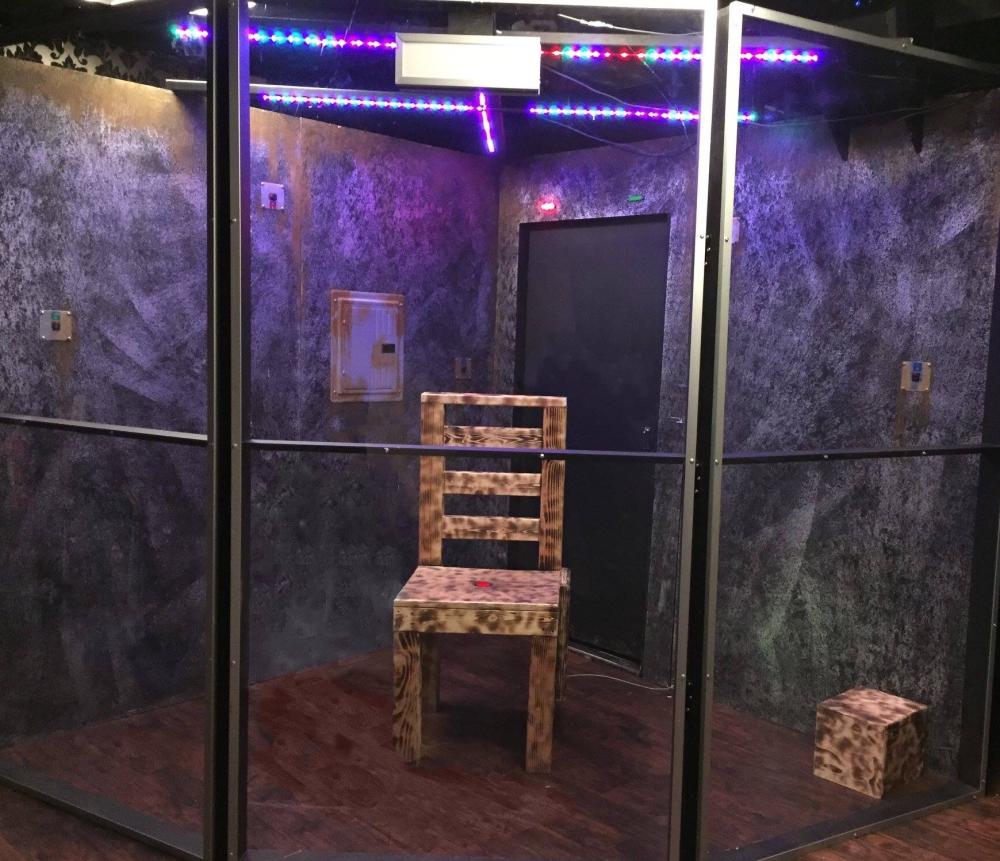 Photo Credit: Escapology Columbia
Looking for more fun in Columbia SC? Check out our website.