Cover photo by: Forrest Clonts
Each time you come to Columbia SC, you need to leave with a little memento to remember your visit and time here in The Real Southern Hot Spot. We've rounded up some of the classic Columbia souvenirs that you'll want to grab before you leave.
Local Art
There's nothing like a piece of local art to show off back home. Here in Columbia SC, we have a few local legends. First, the Chicken Man. Yep, you read that right. The Chicken Man is Ernest Lee, who paints (you guessed it) chickens, along with the state's Palmetto Tree and other South Carolina-inspired scenes. A folks artist, Ernest Lee is also one of the nicest individuals you may ever met. Columbia's favorite live artist, Trahern Cook, is also known as Easel Cathedral. You'll frequently see Cook out at events like the Gervais Street Bridge Dinner or Soda City, painting the sights of Columbia in his whimsical style. For something truly one-of-a-kind, head to One Eared Cow where you can find glassbown ornaments, paper weights, bowls and more.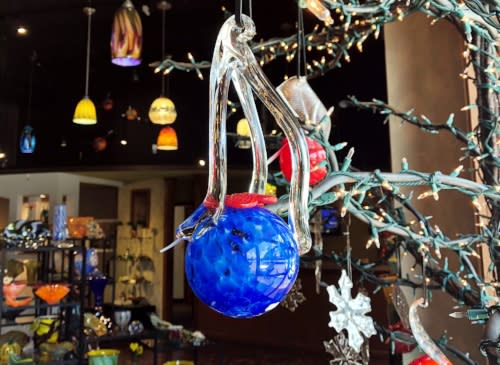 Made in Columbia
Ladies, if you're looking for the perfect eye-catching bag, look no further than Nana by Sally. The creations are one-of-a-kind and fashion forward with a nod to the designer's Southern roots. Tucked away on Devine Street, Wayne Powers Apothecary offers a variety of skincare items, but also some truly unique candle scents, including A Pat of Butter and Light'n Bugs Southern Amber.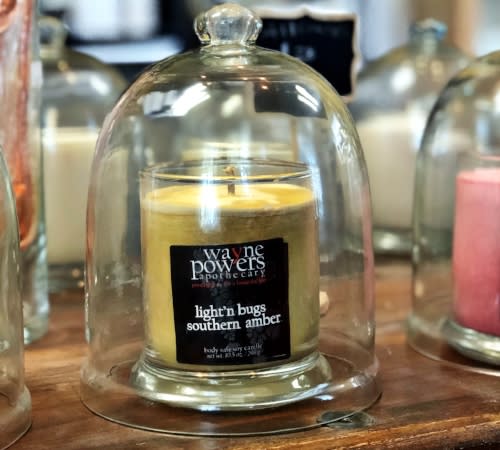 Sports
If you're a Gamecock fan (or just want to head home with a t-shirt that might raise a few eyebrows back home), there's nothing like stocking up on all the garnet and black gear you can find. Shops include the University of South Carolina Bookstore, Garnet and Black Traditions, Todd & Moore, Addams Bookstore, Miss Cocky, and Barefoot Campus Outfitter.
The Columbia Fireflies, Columbia's minor league baseball team, has a gift shop open year round at The Mason Jar. You'll find gear for Fireflies of all ages, from t-shirts to hats to foam hands, plus they still have some of those Tim Tebow jerseys too (forever #15).
If you're in Lexington, stop by the Blowfish shop on Main Street for some fun gear featuring everyone's favorite baseball-blowfish hybrid, Blowie. With a team named after Hootie & the Blowfish, you'll be featuring some legit South Carolina wear.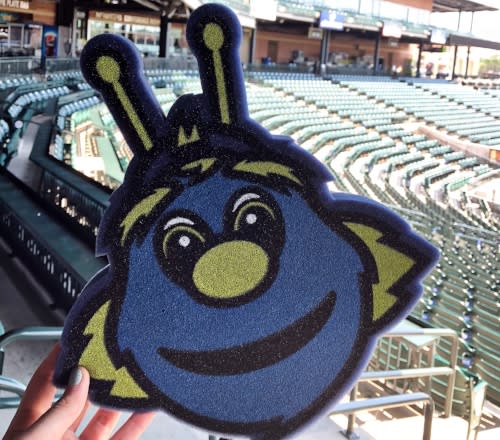 Food
Savor the tastes of Columbia SC long after your trip has ended. For our signature mustard-based barbecue sauce, Maurice's and Shealy's will not disappoint. Tangy and sweet, the mustard-based sauce is heavily concentrated in the Columbia SC region. Bottled sauce is available at Shealy's and Maurice's locations, along with several grocery store chains throughout the area.
Whether you encountered grits for the first time during your visit or want to take home some of the best grits in the South, Columbia has two famous options for you. Congaree Milling Company and Adluh Flour are renowned throughout the food industry for their grits. Congaree Milling Company focuses on heirloom grains, while Adluh Flour is the only remaining flour mill in South Carolina (and probably one of the only downtown flour mills in the country).
Two Brothers Jerky is an amazing product with an even better story. Brothers Paul Brock and Eddie Wales (owner of the local Motor Supply Company Bistro) were born a year apart and separated due to adoption, never knowing that the other existed. Eventually, they would find each other (and their biological mother) and discover that their lives had taken similar courses into college and vocations. They also discovered a mutual love for beef jerky and now sell grass-fed, nitrate-free jerky in three flavors: original, spicy and teriyaki.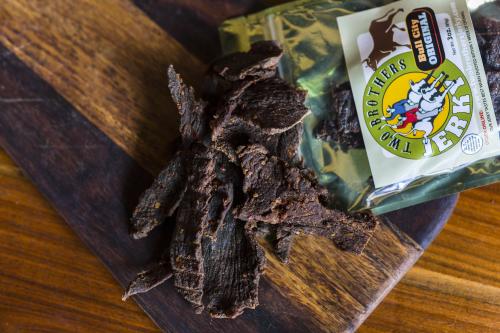 Photo credit: Forrest Clonts
Brews and Spirits
Whether you're taking home a six-pack or a growler, Columbia's brewery scene is a must for same take-home libations. Beers are available at River Rat Brewery, Hunter-Gatherer at Curtiss-Wright Hangar, Swamp Cabbage, Columbia Craft Brewing, Conquest Brewing, Craft & Draft and Casual Pint. For spirits, don't forget about Copper Horse Distillery, where you can have your pick of Old Mill Vodka, Bulle Rock Gin, Copper Horse Rum or the irresistible Copper Cream for your coffee.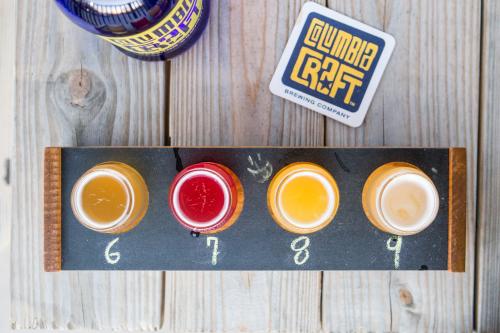 Photo credit: Jennifer Chase
Don't Forget
Just the Thing and Mast General Store are sure to have cute mementos from Columbia SC tea towels to plenty of options with a Palmetto Tree. Be sure to pick up your Soda City merch during a trip to the weekly market on Main Street (the towels and t-shirts are a must!). Historic Columbia's gift shop has lots of unique Columbia and South Carolina items, plus keep learning about Columbia's history by taking home Remembering Columbia by John Sherrer. The gift shop at the South Carolina State Museum has a mad cute factor with even better options to take home a state memento. And last, but not least, the Columbia SC Visitors Center has official Columbia SC t-shirts, hats and tumblers that are the perfect souvenir or gift for your favorite Columbia SC native back home.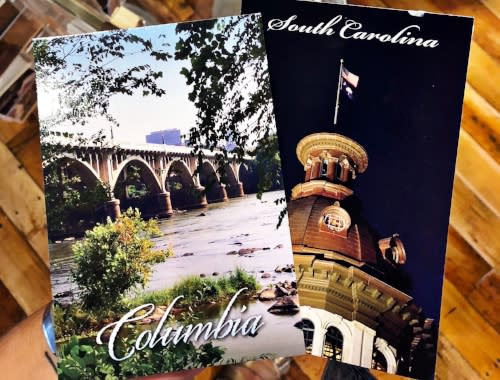 ______
Planning a trip to Columbia SC? Check out our things to do page for some fun inspo.