Dig up inspiration for a successful growing season while exploring the wonderful world of plants at Riverbanks Zoo and Garden's Springtime at the Garden Festival on March 26.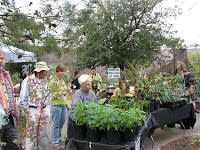 Whether you're considered a master grower or you don't have the greenest thumb, Springtime at the Garden offers something for everyone. Riverbanks gardening experts and Master Gardeners from Clemson Extension will be on hand to answer your questions and offer new ideas as well as some simple tricks of the trade.

More than 40 vendors will also be on site to help keep your lawn from lacking. You can take home plants, gardening tools, garden art and much more.

'This is the perfect opportunity for anyone interested in growing,' said Melodie Scott-Leach, Director of Habitat Horticulture at Riverbanks Zoo and Garden. 'Hosting the festival allows us to share our expertise with thousands of people and hopefully motivate those who might otherwise shy away from planting projects to get growing.'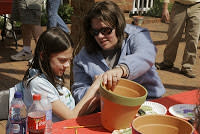 There will also be how-to sessions on everything from turf care, composting and small space vegetable gardening to managing those pesky fire ants.

In addition to garden-related activities, local 'funky newgrass honk' favorite Papa String Band will perform in the amphitheater and there will be entertainment for the kids including face painting and arts and crafts. Also, new for the kids this year is Mrs. Spider's Tea Party. Tea times are 11:00am, 1:00pm and 3:00pm and seating is $2.00 per child.

The Springtime at the Garden Festival will run from 9:00am to 4:00pm. The event is free with paid admission to Riverbanks. For more information visit http://www.riverbanks.org/.