Boo at the Zoo Returns for Seventh Season
Riverbanks Annual Halloween Spook-tacular Serves up a Treat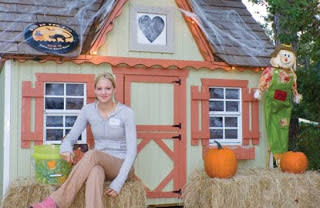 [Columbia, SC]  Celebrate Halloween Riverbanks 
"Boo at the Zoo is a safe and fun way for families with children to experience Halloween," said Tommy Stringfellow, director of marketing at Riverbanks Zoo and Garden.
During the 11 wild nights, Riverbanks will hand out at least 200,000 pieces of candy to costumed princesses and superheroes as they stop at the 16 stations along Trick-or-Treat Trail. But, there is more to Boo at the Zoo than just candy. Boo-goers will rock the night away at the Mummy's Eeky-Freaky DJ Dance Party, frolic in a sea of suds at Frankenstein's Foam Zone and watch in wonder as magician Ray Hardee performs his Moonlight Magic.
If that is not enough, kids can take a spin on the Spooky Spots and Stripes Railroad, help Captain Scaab find his missing treasure while watching the 3-D thriller Curse of Skull Rock or meander through the A-maze-ing Pirate Adventure. Guests can finish their evening by roasting marshmallows at the bonfire and participating in the nightly costume parade.
'In an effort to create a more positive experience and safer environment for our guests, all tickets to Boo at the Zoo must be purchased in advance,' said Stringfellow.
Boo at the Zoo will run from 6pm to 9pm on each of the scheduled evenings. Tickets for Boo at the Zoo are $6 for Riverbanks members and $8 for the general public. No tickets to Boo at the Zoo will be sold the nights of the event.
Boo tickets can be purchased online at
www.riverbanks.org
or at any Riverbanks ticket booth from 9am to 5pm. If these options do not work for you, please call 803.779.8717 x1100 and the receptionist will happily assist.
In the spirit of Halloween, costumes are encouraged, but because this event is geared toward families with young children, Riverbanks asks adults not to wear masks or costumes that cover their faces.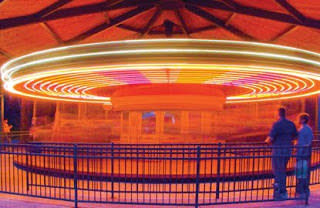 It is the mission of Riverbanks Zoo and Garden to foster appreciation and concern for all living things. Riverbanks is located at 500 Wildlife Parkway, Columbia, SC 29210. The Botanical Garden entrance is located at 1300 Botanical Parkway, West Columbia, SC 29169. The park is open daily from 9am to 5pm, except for Thanksgiving and Christmas day. Admission is $9.75 for adults, $7.25 for children ages 3 ' 12 and free for children 2 and under. Group rates and other discounts may apply. For more information, call Riverbanks at 803.779.8717 or visit www.riverbanks.org.