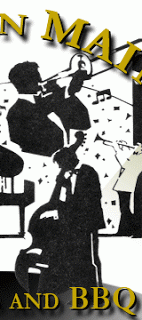 The Inaugural Pigs Feet Festival is being held by Mac's on Main to welcome the Arkansas Razorbacks to town on Friday, November 5. The festival will begin at 6:00 p.m. until midnight at the 1700 block of Main Street. Admission is free!
About 10 different flavors of pigs feet including BBQ, German, Italian, Jamaican, Japanese, Mexican, Pickle, Russian, Thai and Southern will be featured at the festival.
The Pigs Feet Festival will also feature live music from the Adam Kiraly band, Natural Desire and Fatback and the Groove Band.
Head on down to Mac's on Main to enjoy the authentic tastes of a variety of pigs feet! Don't forget to cheer on the Gamecocks as they host the Arkansas Razorbacks!