10 Ways to Stay Cool this Summer in Columbia, SC
Friday, July 6, 2012 2:02 PM by Mandi Engram

It's no secret that it's hot here in the summer -- we are 'famously hot,' after all. But, that doesn't mean there aren't plenty of ways to stay cool in Columbia, SC. We're lucky to be a warm, Southeastern capital city situated at the confluence of three rivers and Lake Murray...just a couple of the reasons we've been dubbed 'The New Southern Hot Spot.' We consulted our Facebook fans and followers to help us put together this top 10 list of  to help you keep your cool when the mercury rises:

1. Three Rivers
Whether you want to leisurely float in an inner tube or rent a kayak for an adventurous afternoon on one of our three rivers that converge right downtown, you have plenty of options to choose how to cool off. Local outfitters offer guided paddle trips as well as kayaks, canoes or tubes for rent. Browse outdoor events on our calendar of events to find special guided paddle trips from on the Congaree, Saluda or Broad Rivers.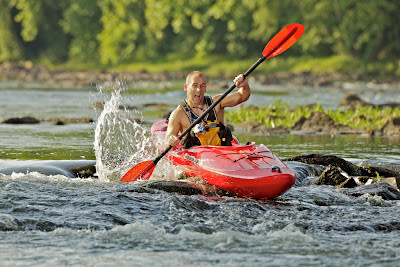 2. Lake Murray
Relax on the beach or play in the pristine waters at Lake Murray. Dreher Island State Park, also located on Lake Murray, is a shaded area with plenty of locations to get your feet wet. If you're looking for the view and not a splash, take a purple martins dinner cruise on the Spirit of Lake Murray.

3. Water Parks
Put on your suits and cool off at Saluda Shoals Park's Splash Playground, open daily, or Palmetto Falls Water Park at Fort Jackson, which is open to the public Tuesday through Friday. If you're looking to swim - check out Trenholm and St. Andrews public pools, which are open until August 12th.

4. Museums
Check out the latest exhibits at one of our local museums. Columbia boasts some of the best museums in the state, such as the South Carolina State Museum, EdVenture Children's Museum, Columbia Museum of Art, Lexington County Museum, Cayce Historical Museum, and McKissick Museum - just to name a few.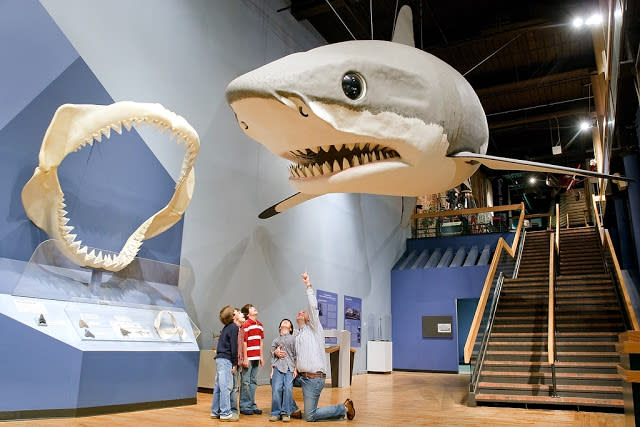 5. Shopping
Going from boutique to boutique is a cool way to explore the city and still beat the heat. Stroll the tree-lined Devine Street for nearly a mile of shady boutique shopping, or head to Five Points, with stores such as Revente and Wish with plenty of shops around. Don't rule out a shopping trip to Columbiana Centre Mall or the Village at Sandhill, either.

6. Movies
Grab a tub of popcorn and head to The Nickelodeon! It's the only non-profit art house film theater in South Carolina and located in the heart of Columbia - and we've only heard raves about some of their latest films. If you're looking to catch a mainstream movie, browse our full list of movie theaters.

7. Local Theatres
Catch a matinee and escape the heat at one of our area theaters. From musicals like Avenue Q at the Trustus theatre to the Pinocchio puppet show at the Columbia Marionette Theatre to Roald Dahl's famous "Willy Wonka" at Columbia Children's Theatre, there's a showtime for everyone.

8. Cool Restaurants
Eating is a way of life in the South, and any excuse to dine at one of Columbia's restaurants is a good excuse. Take a seat inside one of our top-rated restaurants like the new Cola's on Assembly -- or cool off with a cocktail or local brew from Hunter-Gatherer, underground at The Whig or on the misted porch at Flying Saucer.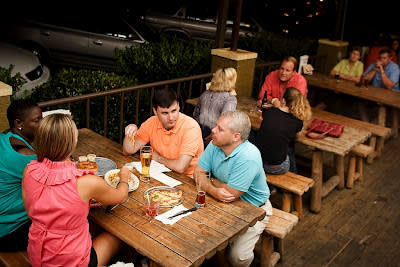 9. Spas
Cool down and relax with a facial, massage or from Occo Skin Studio, Flawless Skin Studio or one of the other Columbia spas. Get a summer color on your nails with a mani/pedi at one of our many other local spas.

10. Surprisingly Cool Treats
Everyone loves a summery, frozen treat on a famously hot day. Paradise Ice on Main Street offers hand scooped italian ice and organic, 'farm-to-frozen' custard in a variety of traditional and creative flavors made from local ingredients, like sweet corn custard. Stop by Zesto of West Columbia or the Forest Drive location for an old-fashioned vanilla cone dipped in chocolate. Or, opt for some frozen yogurt at Yoghut, Tutti Frutti, or TCBY. Browse other dessert locations.

Did we miss your favorite way to keep your cool in Columbia? Let us know! Leave us a comment below, or drop us a line on Facebook or Twitter.