Fall is a time to overdose on all the smells + flavors we've been missin' in our last trip around the sun. Pumpkin spice, apple cider and all the delicious fall produce being harvested—like winter squash, sweet potatoes, pears + figs—start to pop up on seasonal menus at restaurants and cafes. In Columbia SC, we like to celebrate, so we've rounded up a few seasonal treats for you to try. Cheers to all things spiced, toasted and doused in cinnamon!
Pumpkin Coconut Soup at Baan Sawan Thai Bistro
More days than not, you can catch us savoring a plate of Baan's famous calamari with plum-ginger sauce or sippin' a glass of vino hand selected by Sam, the bistro's beverage director. Now that the cozy Thai spot is serving up creamy dreamy bowls of pumpkin coconut soup, we may never leave.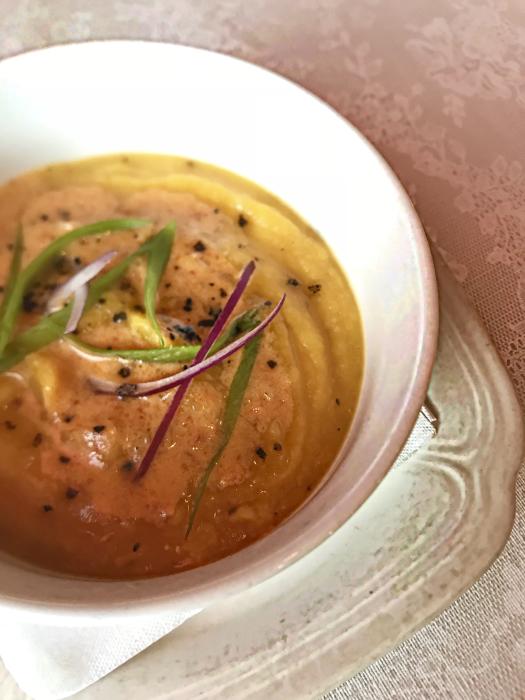 Photo by: Stephanie Burnette 
Roasted Baby Butternut Squash at Terra
Oh, Terra. You and your decadent lamb mac n' cheese and your patio that resembles an Italian piazza. How we love you so. Essentially fall on a plate, Terra recently launched a dish that consists of roasted baby butternut squash with turnip green + arugula salad, shiitake mushrooms from City Roots, pickled sultana and radish, all drizzled with a brown butter and balsamic vinaigrette. Heaven.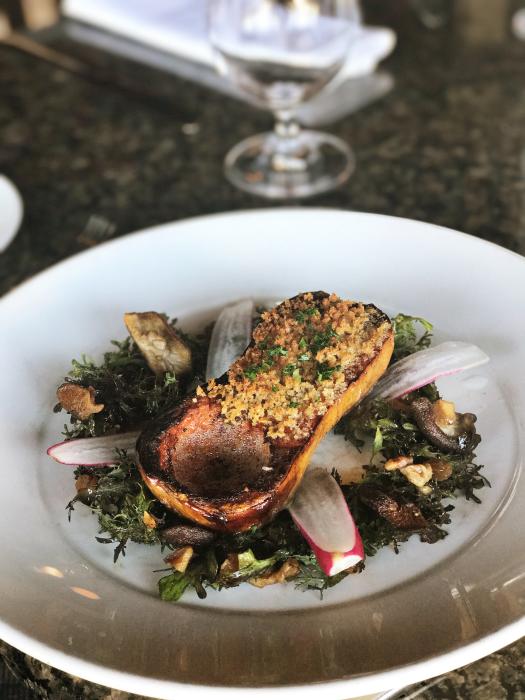 Seasonal Cupcakes at Cupcake Down South
As if we needed another reason to stuff our faces with cupcakes, Cupcake Down South in Columbia's Vista District features rotating seasonal flavors daily. S'mores, Spiked Apple Pie and Mocha Stout are just a few cake-on-the-go's that will get you in the mood to carve pumpkins and visit the corn maze, but keep an eye out for pumpkin, French toast and caramel apple.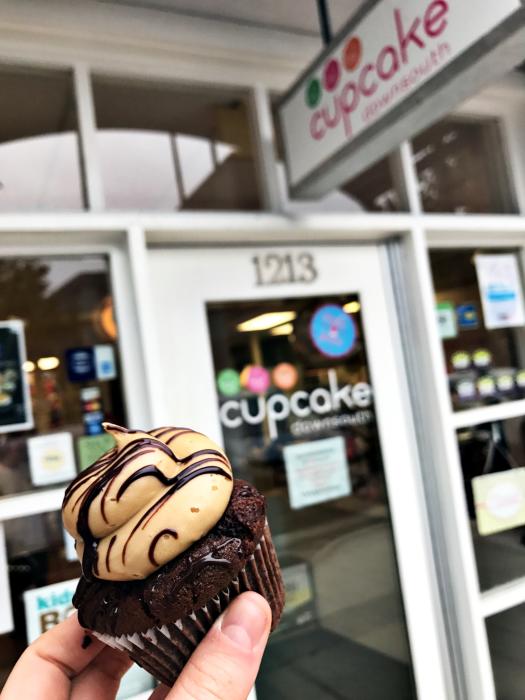 Pumpkin Spice Sangria at The Local Buzz
Sporting Central Perk vibes, the Local Buzz is Columbia's quaint + cozy community café—known for handmade soups + sandwiches (with gluten-free + vegan options) and the sweetest owner you'll ever meet. With a new brunch menu + morning libations to match, we recommend starting off your Sunday with pumpkin spice sangria. If hair-of-the-dog isn't your thing, try the house-made pumpkin spice latte and a seasonal pastry, made fresh daily.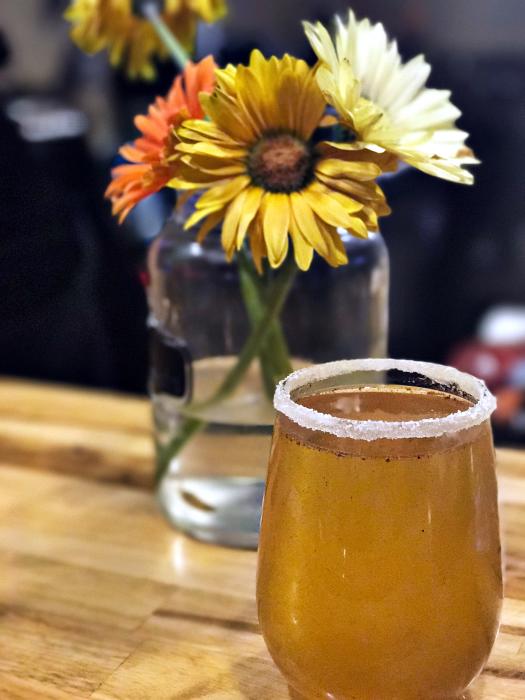 Pumpkin Cheesecake Ice-cream at Sweet Cream Company
Perfect for those transitional summer-to-fall days, Main Street's artisan ice-cream shop is serving scoops + pints of ice-cream that tastes exactly like a spicy-sweet homemade slice of pumpkin cheesecake. Does it really get any better than that? No, no it doesn't.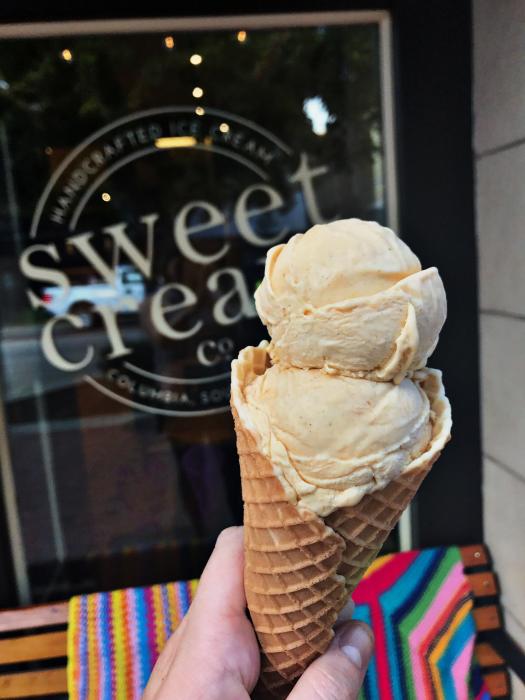 Pumpkin Spice Taco at Cantina 76
Yep, it's true—and we are 100% about it. This fall-flavored handheld is filled with duck confit, red eye gravy and pumpkin crema then finished with a kiss of fried red onions straws. Add a prickly pear margarita on the side and you will officially be #FallGoals.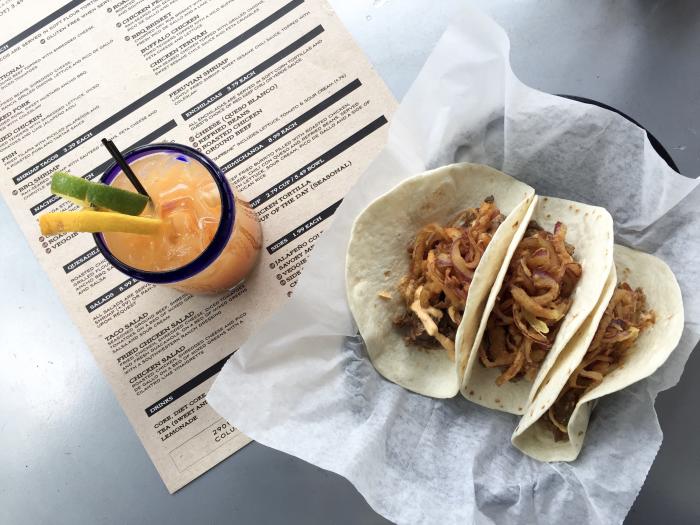 Photo by: @Cantina76
Fall-Flavored Popcorn at Cromer's
Popcorn + peanuts…. candy apples + cotton candy—Cromer's Pnuts is a time-machine blast to everything you loved as a kid. Stop in and grab a bag of autumn delight, caramel apple or pumpkin spiced caramel popcorn and bring home a gift for your bestie or your boo while you're at it.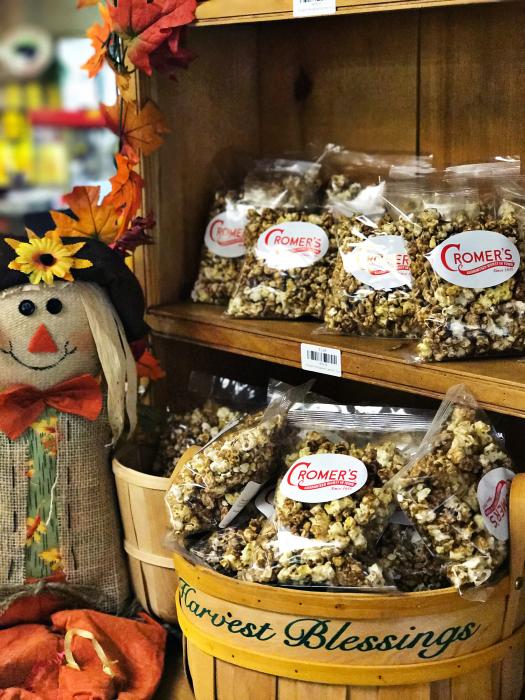 "Yoga Pants" Cocktail at Motor Supply
When head barman of Motor Supply walked into Target and saw an entire isle of all things pumpkin spice, he decided Motor need to hop on board… with a boozy twist, of course. Thus, the "Yoga Pants" cocktail was born—crafted with Bacardi 8, house barrel-aged spiced Kahlua and house-made pumpkin spice orgeat. Now, where did we put our Uggs?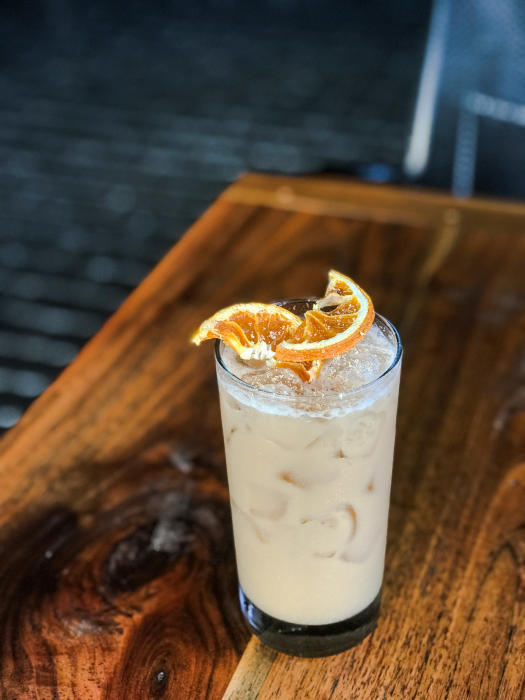 Photo by: @MotorSupply