You'll be hard-pressed to find a menu in Columbia, SC that doesn't include pimento cheese. Each chef serves up their own take in unique dishes, and it's about time someone compiled a sampling of these dishes for you to seek out, enjoy and earn eligibility to win a prize, right? Enter the Columbia SC Pimento Cheese Passport. Below is a preview of each of the options you'll find within its pages. Pick one up at the Columbia SC Visitors Center, at one of the participating restaurants or download it from the website and get to stampin'! 
Signature Pimento Cheese and Seasoned Pita Chips | DiPrato's Delicatessen
Around here, DiPrato's and pimento cheese are basically synonymous. Keep it classic with their signature pimento cheese (available in both original and sharp white cheddar versions) scooped right onto a warm, homemade seasoned pita chip. In fact, their pimento cheese is so beloved, you can even find it packaged in local grocery stores. 

Creole Pimento Cheese | Bourbon
Bourbon owner Kristian Niemi wouldn't dare do anything like everyone else and that applies to his pimento cheese, too. Smoother and creamier than traditional versions, this recipe brings the heat and uses peppadew peppers for an extra something special. Slather it onto a lavash cracker and enjoy!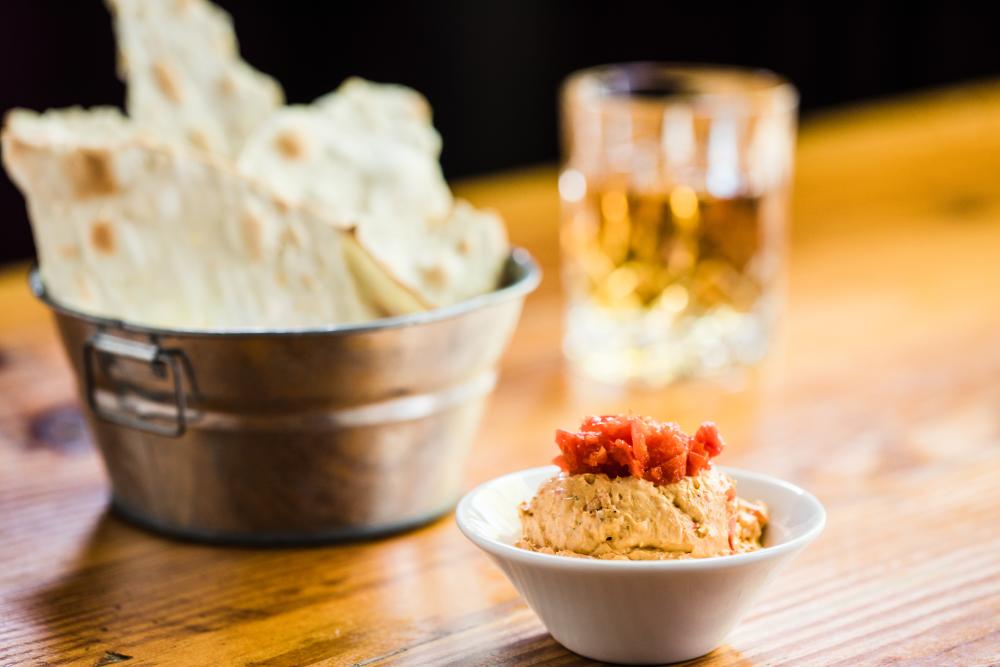 Bacon Wrapped Filet Mignon w/ "French Quarter" Pimento Cheese | Mr. Friendly's
How does it possibly get better than filet mignon wrapped in bacon? By adding some "French Quarter" pimento cheese, of course! Browned and bubbling in a cast iron skillet, Mr. Friendly's has fancified pimento cheese. Only the finest to go with your filet! 
*Only available during dinner hours*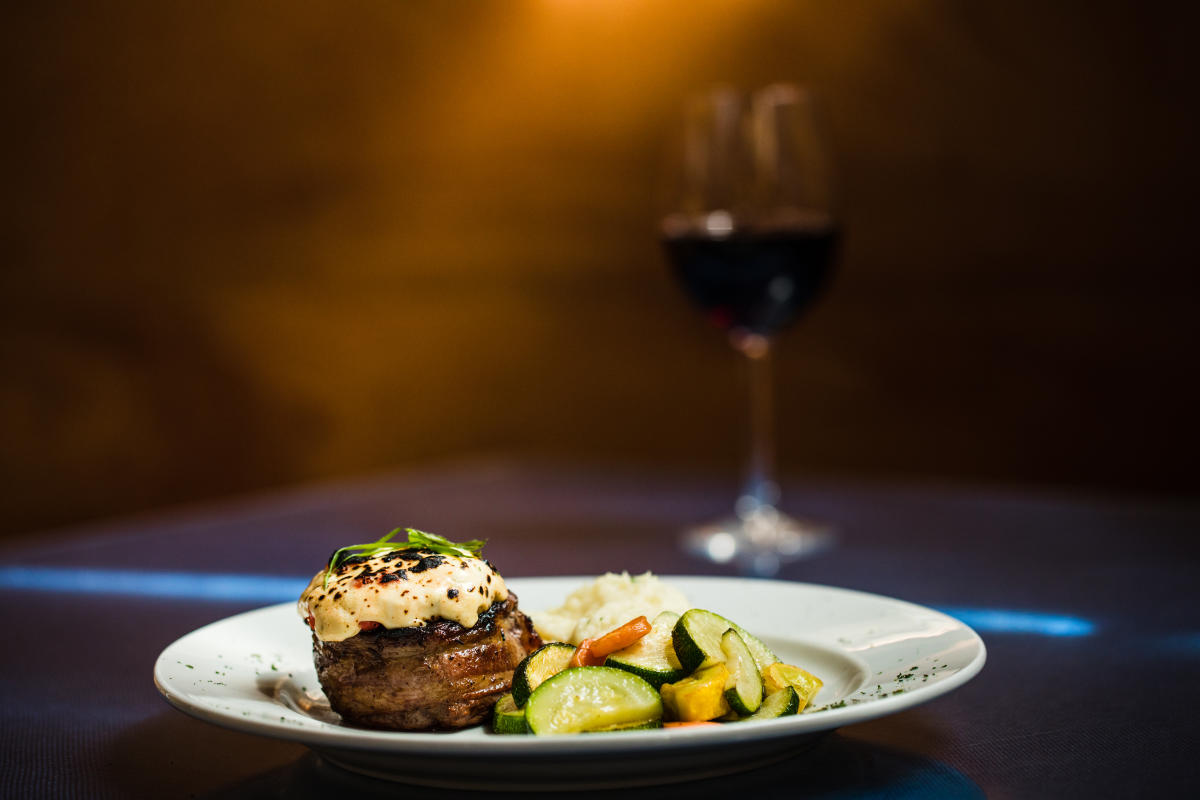 Pimento Cheeseburger with Pimento Cheese Fries | Rockaway Athletic Club
Tucked away in an unassuming red brick building devoid of any signage whatsoever is one of the most locally-loved and famous dishes in town – the Pimento Cheeseburger at Rockaway's. Go the extra mile and add a side of Pimento Cheese Fries because why not?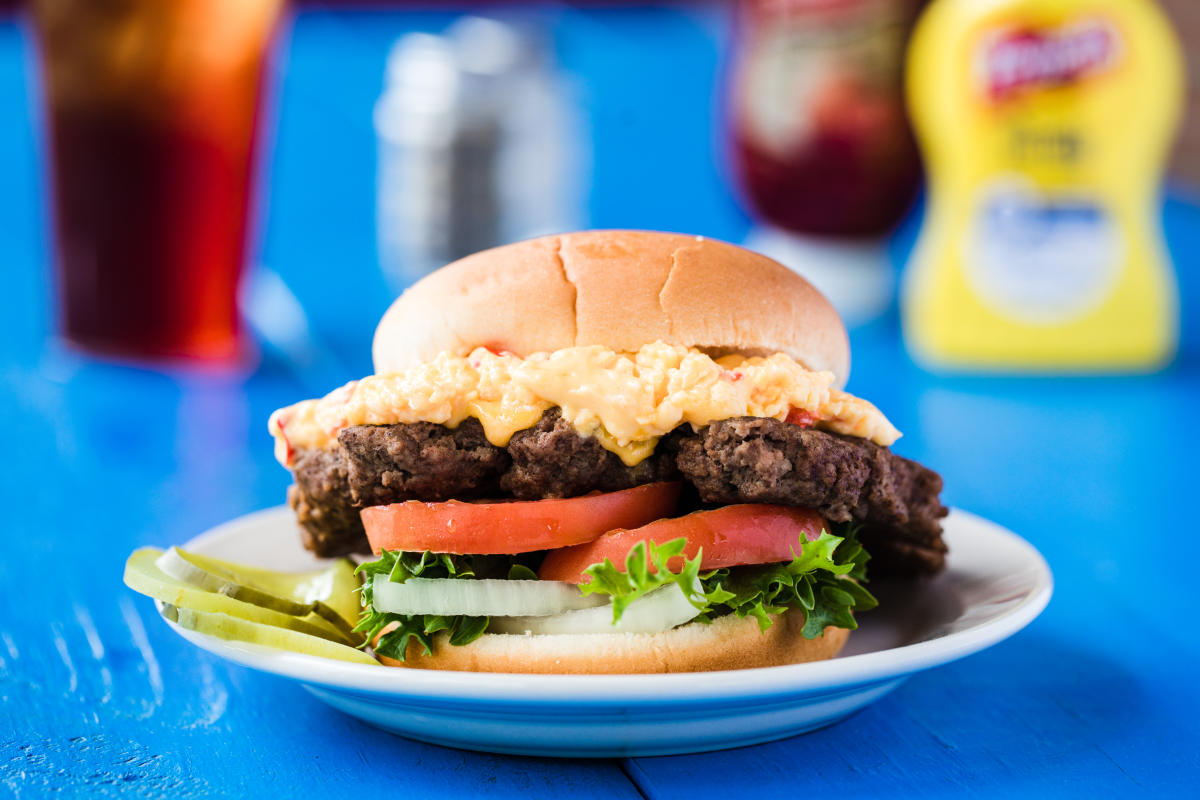 Chipotle Pimento Cheese Fries | The Whig
Not only is The Whig one of the coolest hangouts in town, as it's located underground and has an excellent craft beer list, but they also appreciate quality food. Any bar can offer up a plate of cheese fries, but The Whig takes it one step further with a heaping pile of fries covered in chipotle pimento cheese. An app that's sure to hit the spot, whether it's at 4 p.m. or 1 a.m.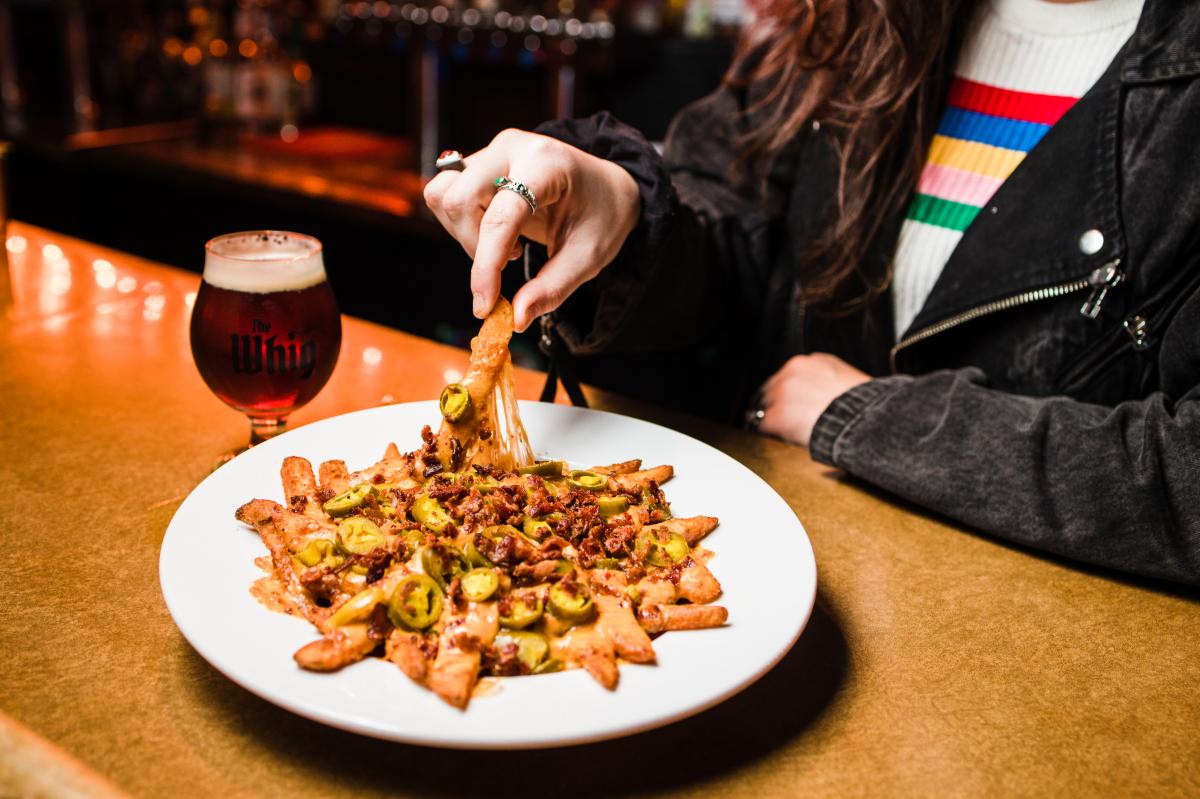 Pimento Cheese Fries topped w/ Chopped Pork | Midwood Smokehouse
If there's two things Columbia knows, it's pimento cheese and barbecue. At Midwood Smokehouse, crinkle cut fries serve as the vessel upon which these two come together and the combination of the fries, melty cheese and flavorful chopped pork is truly out of this world.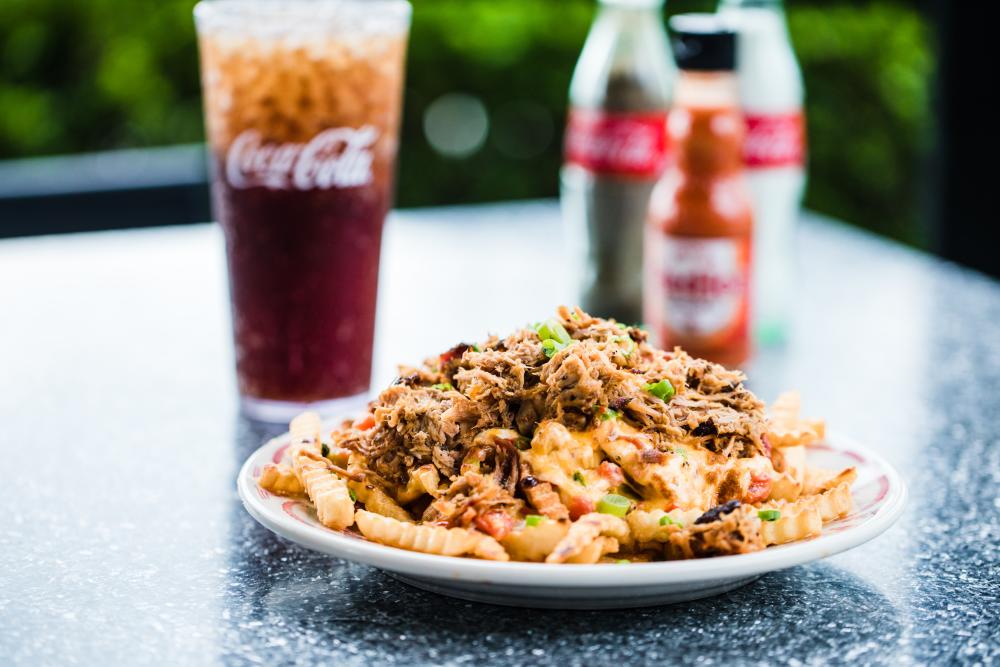 Cornmeal Fried Green Tomatoes w/ Smoked Cheddar Pimento Cheese | Solstice Kitchen
Name a more iconic Southern duo than fried green tomatoes and pimento cheese. We'll wait. At Solstice Kitchen in Northeast Columbia, rich and smoky cheddar pimento cheese sits atop a bed of fried green tomatoes, while candied Applewood bacon supplies an additional crunch. We're here for it. 
*Only available during dinner hours*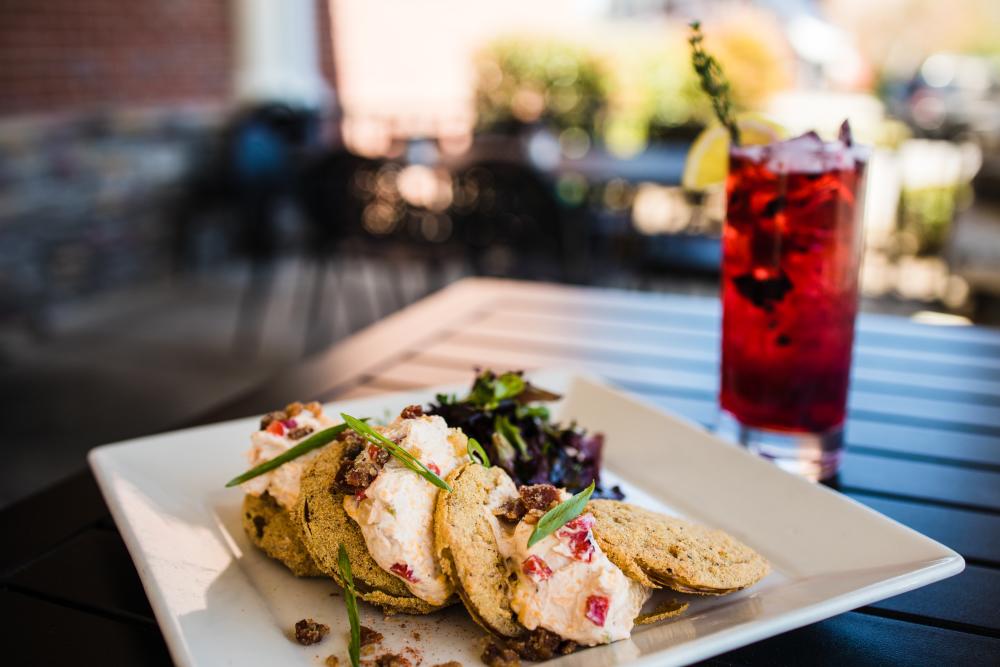 Pimento Cheeseburger Pizza | Terra
Let's say this again for the people in the back. Pimento. Cheeseburger. Pizza. Terra's impossibly light and crispy crust (that makes it possible to eat a whole pizza in one sitting with absolutely no shame) is topped with slightly spicy house-made pimento cheese and ground ribeye. Please save us a slice.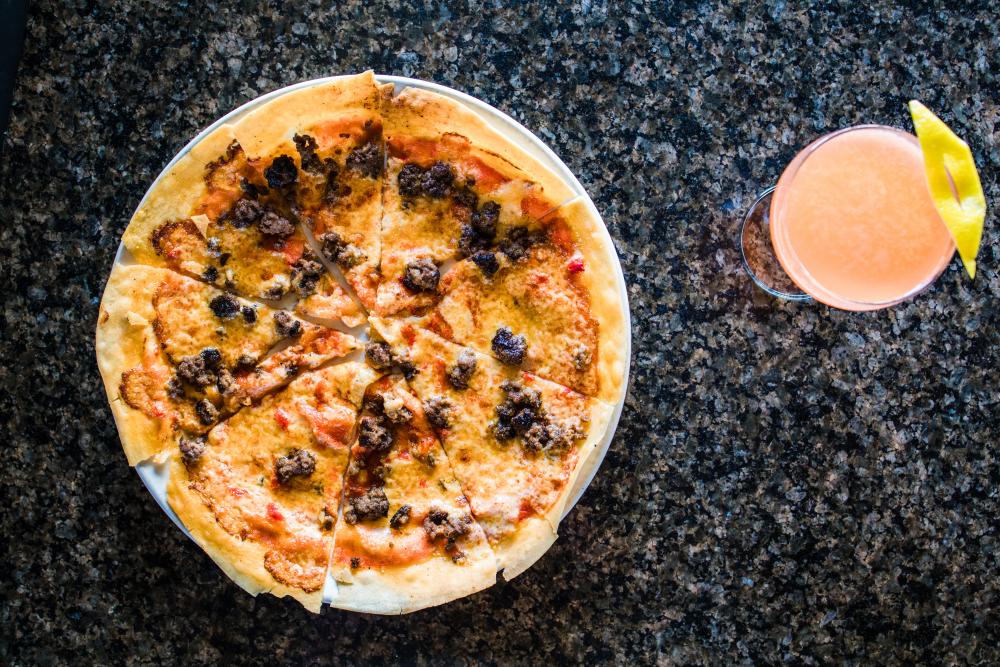 Smashed and Fried Yukon Golds | The War Mouth
The Smashed and Fried Yukon Golds are listed as a side dish on the menu at The War Mouth, but they totally stand on their own. Fried-to-perfection potatoes are crowned with warm pimento cheese and green scallions. #scenestealer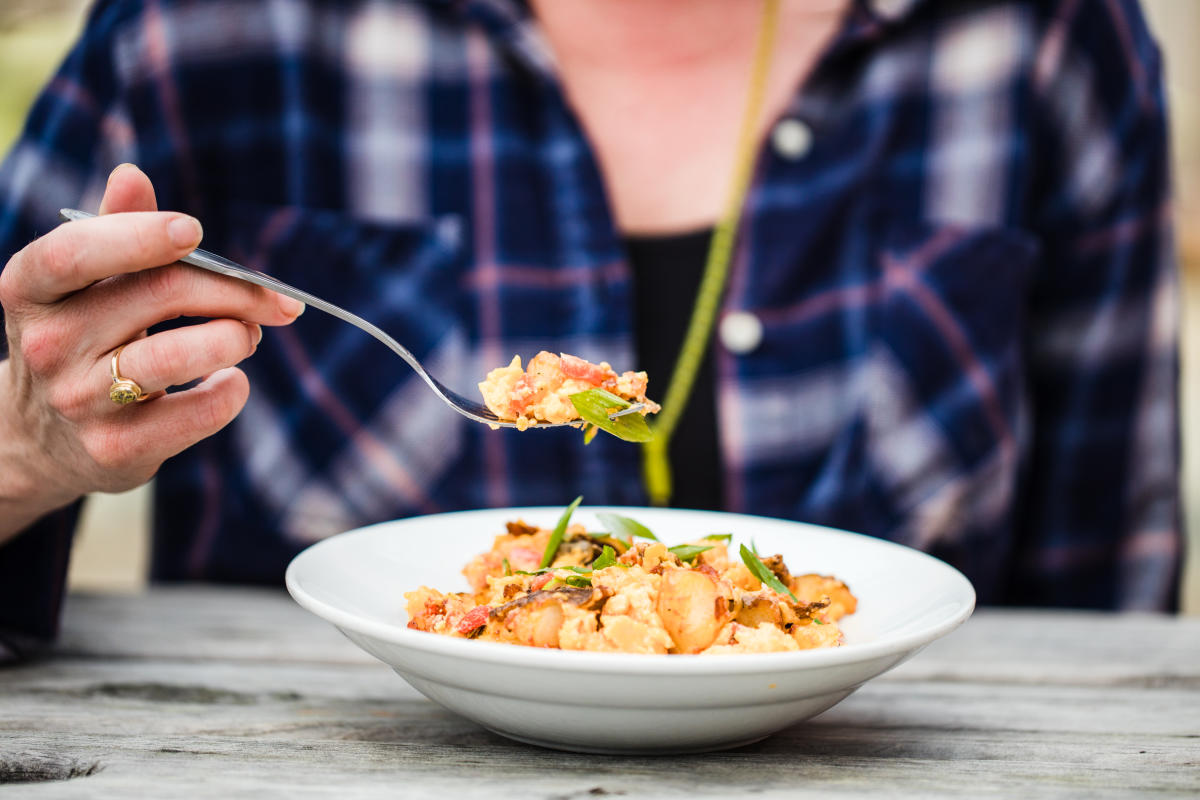 Leave it to Spotted Salamander to serve up a pile of juicy, embered brisket, slaw, pickles, tangy bbq mayo and – you guessed it – pimento cheese between a fresh brioche bun. A meal that'll have you reaching for a bib and ready for a nap – as any proper Southern meal should.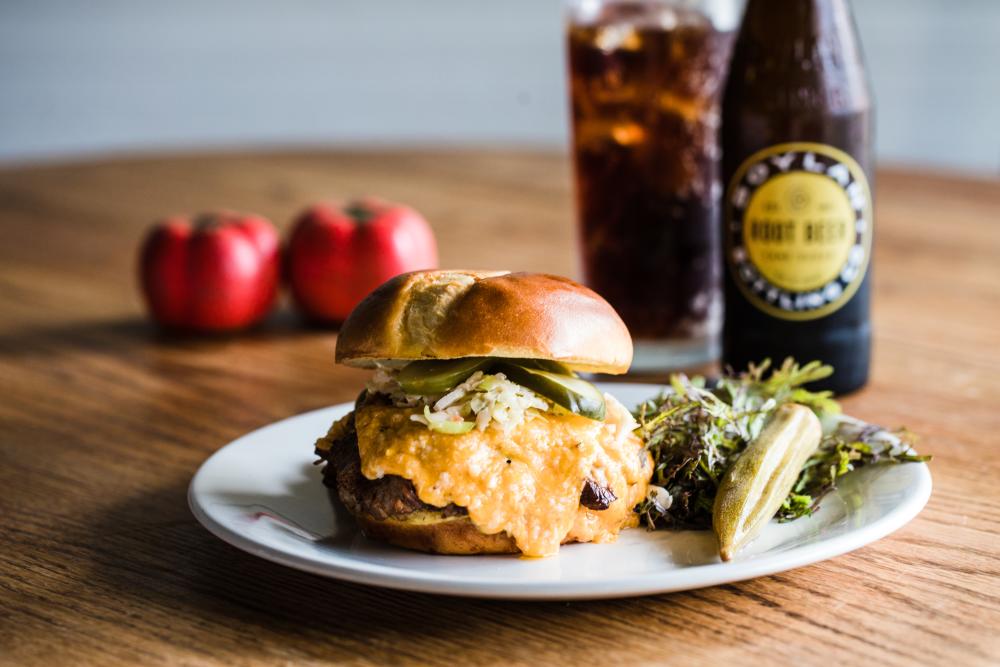 Smoky Pimento-less Cheese Wrap | Good Life Café
No dairy? No problem. Good Life Café has you covered with a vegan version of the Southern staple that's made from cashews. Order it in a wrap for a hearty and healthy meal.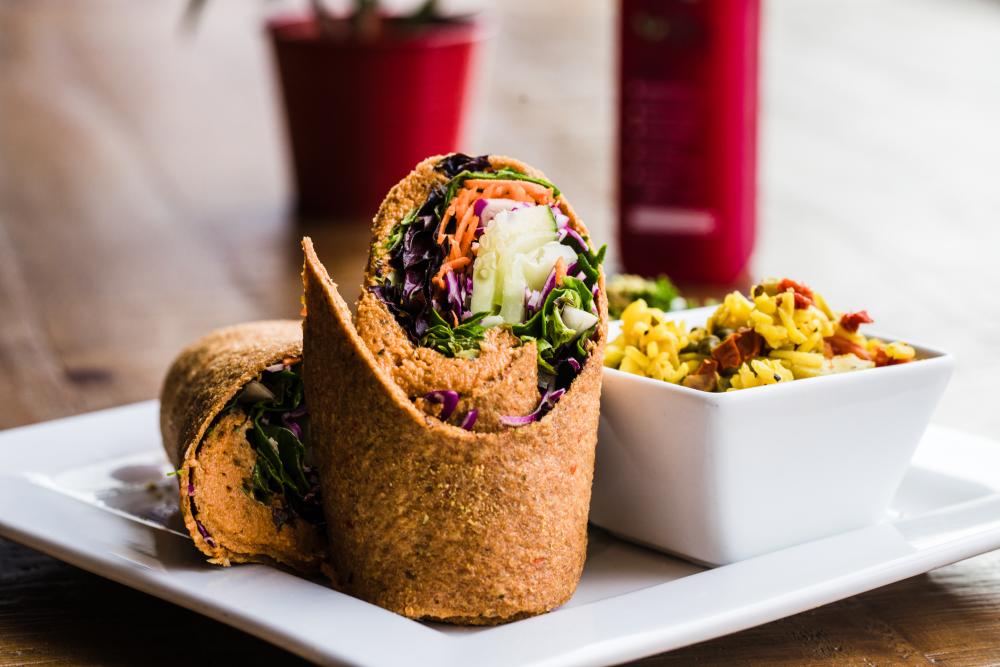 Café Strudel serves their pimento cheese with an added kick in the form of horseradish and local Palmetto Pork bacon. Piled on top of a plate of fried green tomatoes, we just can't get enough. 

Sure, the Hangover Hashbrowns are Café Strudel's signature dish, but trust us when we say you do not want to sleep on the Lowcountry Hashbrowns. Crispy potatoes are topped with shrimp, fried green tomatoes, crumbled bacon, green onions and, of course, the pièce de résistance – pimento cheese. I mean, this is what dreams are made of, folks.

Pull up a seat at a table on the outdoor patio at Jake's and bask in the sun with a cold pint in hand. Order up the Pimento Cheese Ripper - a hot dog served with a generous portion of their made-in-house pimento cheese on top - and enjoy summer vibes all year long.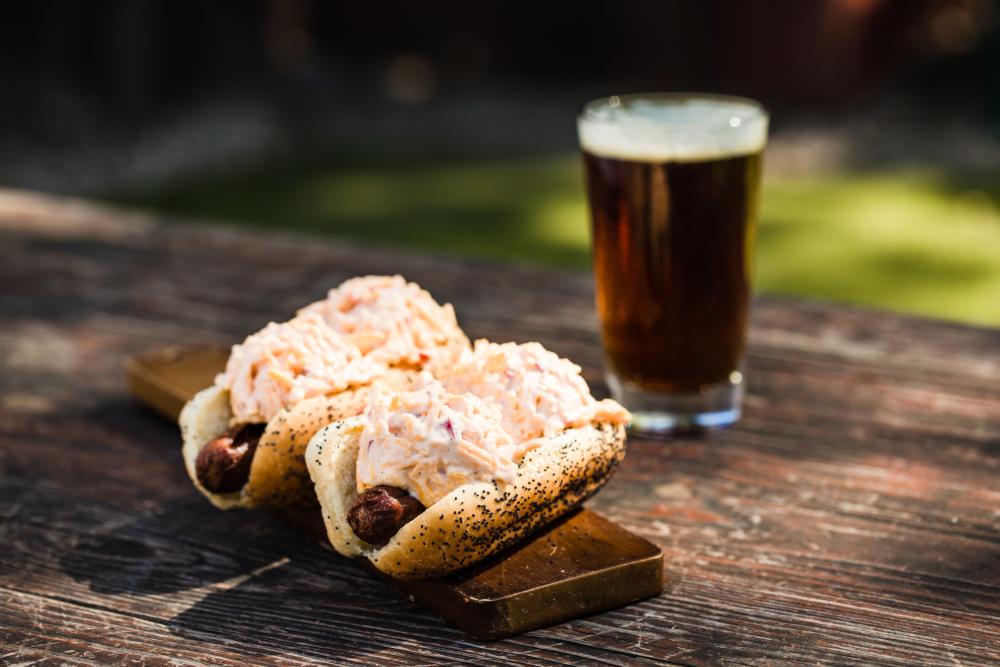 Want more info on the Pimento Cheese Passport (and the delicious Southern staple in general)? Click here.
All photography by Forrest Clonts.